Hope Family Health Services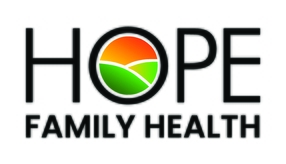 DONATE NOW
Sumner North Health Center 1124 New HWY 52 E
Westmoreland, TN 37186
Fiscal Year
Fiscal Year Start
01/01/2022
Fiscal Year End
12/31/2022
Projected Revenue
$7,547,308.00
Projected Expenses
$7,547,308.00
Organizational Budgets and Other Documents
IRS Letter of Exemption
Detailed Financials
Revenue and Expenses
| Fiscal Year | 2021 | 2020 | 2019 |
| --- | --- | --- | --- |
| Total Revenue | | $6,410,973.00 | $5,460,324.00 |
| Total Expenses | | $5,582,400.00 | $4,875,026.00 |
| Revenue Less Expenses | ($-0.00) | $828,573.00 | $585,298.00 |
Revenue Sources
| Fiscal Year | 2021 | 2020 | 2019 |
| --- | --- | --- | --- |
| Foundation and Corporation Contributions | | $373,718.00 | $433,313.00 |
| Government - Federal | | $2,504,547.00 | $1,996,830.00 |
| Government - State | | $217,093.00 | $51,350.00 |
| Government - Local | | $0.00 | $0.00 |
| Government - Unspecified | | $61,801.00 | $49,967.00 |
| Individual Contributions | | $123,862.00 | $31,915.00 |
| Indirect Public Support | | $0.00 | $0.00 |
| Earned Revenue | | $3,129,952.00 | $2,896,949.00 |
| Investment Income, Net of Losses | | $0.00 | $0.00 |
| Membership Dues | | $0.00 | $0.00 |
| Special Events | | $0.00 | $0.00 |
| Revenue In-Kind | | $12,800.00 | $0.00 |
| Other | | $0.00 | $0.00 |
Expense Allocation
| Fiscal Year | 2021 | 2020 | 2019 |
| --- | --- | --- | --- |
| Program Expense | | $4,257,378.00 | $3,497,532.00 |
| Administration Expense | | $1,325,022.00 | $1,377,494.00 |
| Fundraising Expense | | $0.00 | $0.00 |
| Total Revenue/Total Expenses | | 115% | 112% |
| Program Expense/Total Expenses | | 76% | 72% |
| Fundraising Expense/Contributed Revenue | | 0% | 0% |
Top Funding Sources
Fiscal Year
2021
2020
2019
Top Funding Source & Dollar Amount
$0.00
Program Revenue
$3,129,952.00
Program Revenue
$2,896,949.00
Second Highest Funding Source & Dollar Amount
$0.00
Federal Government Grants
$2,504,547.00
Federal Government Grants
$1,996,830.00
Third Highest Funding Source & Dollar Amount
$0.00
Foundations and Corporations
$373,718.00
Foundations and Corporations
$433,313.00
Assets and Liabilities
| Fiscal Year | 2021 | 2020 | 2019 |
| --- | --- | --- | --- |
| Total Assets | | $4,000,107.00 | $2,415,191.00 |
| Current Assets | | $2,394,326.00 | $1,104,433.00 |
| Long-Term Liabilities | | $1,841,063.00 | $1,068,415.00 |
| Current Liabilities | | $315,155.00 | $362,658.00 |
| Total Net Assets | | $1,843,889.00 | $984,118.00 |
Endowment Info
Do you have an endowment?
No
Capital Campaign Info
Are you currently in a Capital Campaign?
No
Do you anticipate a campaign in the next 5 years?
No
Solicitation Permit Info
State Charitable Solicitations Permit
Yes
Permit Expiration Month
June
Permit Expiration Year
2022
Form 990s
Audit Documents
CEO/Executive Director/Board Comments
---
Before the COVID-19 crisis began, HOPE was navigating a staff transition with the departure of long-time CFO Mario Flores and the promotion of Lisa Matthews to that position in January of 2020. Accordingly, we postponed our annual external audit, which normally occurs in May every year, to mid-August, to allow Lisa time to settle into her position before having to prepare for audit. We will update the applicable portions of our Giving Matters profile to include 2019 audited financials and 2020 990 as that information becomes available.

As is the case for many other nonprofits, COVID-19 poses HOPE Family Health's biggest current financial challenge. At the same time, the pandemic also provides an opportunity for HOPE to shine as we fulfil our mission in a new way in our community.

COVID-19 hit in February of 2020 and almost overnight, changed virtually everything about how we deliver healthcare. And though COVID has hit everyone hard, healthcare facilities like HOPE, tasked with caring for the highest-risk COVID patients, arguably carry a disproportionate burden.

• The population in HOPE's rural service area rates higher for diabetes, heart disease, obesity, COPD, and other chronic conditions at high risk of complications or death from COVID than most of Tennessee and the U.S.

• Over 90% of individuals in HOPE's service area fall below 200% of the Federal Poverty Level, while about one-third lack health insurance.

• 16% of HOPE's patients self-report as Hispanic, Black or more than one race (compared to 3% in the service area).

As shown by the data above, HOPE serves patients who are at a disproportionately higher than average risk of contracting COVID and suffering complications, but often have fewer resources to prevent and combat COVID.

There are several specific ways in which the COVID pandemic has challenged HOPE financially.
• First, our in-person visits plummeted beginning in March, as we began providing routine visits through telemedicine or, for those without internet, by phone. Although Congress mandated that insurance reimburse for these virtual visits, the medical coding required for reimbursement is complex and has changed several times, causing major delays in payment.
• Second, patient payments have decreased due to increasing unemployment and financial distress in our service area.
• Third, HOPE's expenses have increased dramatically as we have hired staff for our drive-through COVID testing center; purchased large quantities of PPE, hand sanitizers and disinfecting cleaners; paid the lab to process COVID tests; hired an employee to hand-deliver prescriptions to patients in their cars and screen/triage patients in their cars; and hired additional nursing staff to handle patient call volume, which has doubled since the pandemic began.

HOPE has been fortunate to receive three federal HRSA COVID relief grants as well as Paycheck Protection Program funding, which have helped us cover these additional COVID-related services and expenses. However, we are dealing with a brand new disease, and so we do not know how long we'll need to provide these additional services or what new services may be necessary in the future as we continue to address the pandemic in our community. HOPE is seeking any additional funding that may be available so that we can continue to address the need and care for our patients as they face this unprecedented disease.

In addition to seeking supplemental funding wherever possible, HOPE tackles the COVID challenge the same way we have conquered previous challenges: relying on our team's unity, mutual support and creativity, drawing strength from prayer and faith, and diligently seeking the best ways to care for our community.

Here are some opportunities the pandemic has given us to care for our patients and staff. Specific actions we have taken include:
• Extensive use of telemedicine for both medical and behavioral visits, as appropriate
• The provision of culturally competent care, including the services of a bilingual navigator and bilingual staff, to address the disproportionately high risk that COVID poses to our minority patients
• A volunteer program to help screen and triage patients and deliver medication to patients in their cars
• Free drive-through COVID testing for both insured and uninsured patients, weekdays 10:00 a.m.-3;00 p.m.
• Provision of masks and hand sanitizer to patients
• Regular phone calls providing careful support for and management of COVID patients
• A "Pandemic Premium Pay" bonus for staff, with the highest pay going to front-line workers whose jobs directly expose them to COVID
• Endeavoring to give each clinical staff member one day off per week

Considerations for the future include providing free antibody testing for the community and vigilantly monitoring both the constantly changing trajectory of COVID-19 and our community's emerging needs. Our Rapid Response Team, a group of HOPE leaders appointed specifically to manage the COVID crisis, meets twice weekly to assess the current situation and decide whether to make any strategic changes to ensure we provide the most relevant, up-to-date care.

I am confident that HOPE will seek creative solutions for, and eventually overcome, the financial challenges posed by the COVID pandemic, and will continue to take advantage of the opportunity which the crisis has given us to live out our mission more fully by caring for our community.

Foundation Staff Comments
---
Financial figures are taken from the 990. Financial documents were prepared by Terry Horne, CPA & Associates, P.C. Comments provided by Nicole Rose 11/01/2021.