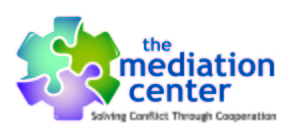 One Public Square, Suite 10
Columbia, TN 38401
Fiscal Year
Fiscal Year Start
07/01/2020
Fiscal Year End
06/30/2021
Projected Revenue
$130,750.00
Projected Expenses
$112,600.00
Organizational Budgets and Other Documents
IRS Letter of Exemption
Detailed Financials
Revenue and Expenses
| Fiscal Year | 2018 | 2017 | 2016 |
| --- | --- | --- | --- |
| Total Revenue | $95,166.00 | $68,268.00 | $29,197.00 |
| Total Expenses | $66,717.00 | $65,919.00 | $27,323.00 |
| Revenue Less Expenses | $28,449.00 | $2,349.00 | $1,874.00 |
Revenue Sources
| Fiscal Year | 2018 | 2017 | 2016 |
| --- | --- | --- | --- |
| Foundation and Corporation Contributions | $26,000.00 | $5,000.00 | $0.00 |
| Government - Federal | $0.00 | $0.00 | $0.00 |
| Government - State | $15,016.00 | $18,271.00 | $10,827.00 |
| Government - Local | $22,522.00 | $20,994.00 | $7,757.00 |
| Government - Unspecified | $0.00 | $0.00 | $0.00 |
| Individual Contributions | $8,640.00 | $3,006.00 | $2,500.00 |
| Indirect Public Support | $0.00 | $0.00 | $0.00 |
| Earned Revenue | $22,671.00 | $20,504.00 | $4,806.00 |
| Investment Income, Net of Losses | $1.00 | $0.00 | $1.00 |
| Membership Dues | $0.00 | $0.00 | $0.00 |
| Special Events | $316.00 | $-47.00 | $3,306.00 |
| Revenue In-Kind | $0.00 | $0.00 | $0.00 |
| Other | $0.00 | $540.00 | $0.00 |
Expense Allocation
| Fiscal Year | 2018 | 2017 | 2016 |
| --- | --- | --- | --- |
| Program Expense | $54,227.00 | $52,499.00 | $23,246.00 |
| Administration Expense | $12,490.00 | $13,420.00 | $4,077.00 |
| Fundraising Expense | $0.00 | $0.00 | $0.00 |
| Total Revenue/Total Expenses | 143% | 104% | 107% |
| Program Expense/Total Expenses | 81% | 80% | 85% |
| Fundraising Expense/Contributed Revenue | 0% | 0% | 0% |
Top Funding Sources
Fiscal Year
2018
2017
2016
Top Funding Source & Dollar Amount
Foundations and Corporations
$26,000.00
Local Government Grants
$20,994.00
State Government Grants
$10,827.00
Second Highest Funding Source & Dollar Amount
Program Revenue
$22,671.00
Program Revenue
$20,504.00
Local Government Grants
$7,757.00
Third Highest Funding Source & Dollar Amount
Local Government Grants
$22,522.00
State Government Grants
$18,271.00
Program Revenue
$4,806.00
Assets and Liabilities
| Fiscal Year | 2018 | 2017 | 2016 |
| --- | --- | --- | --- |
| Total Assets | $39,657.00 | $11,453.00 | $9,437.00 |
| Current Assets | $39,657.00 | $11,453.00 | $9,437.00 |
| Long-Term Liabilities | $0.00 | $0.00 | $0.00 |
| Current Liabilities | $970.00 | $1,215.00 | $1,548.00 |
| Total Net Assets | $38,687.00 | $10,238.00 | $7,889.00 |
Endowment Info
Do you have an endowment?
No
Capital Campaign Info
Are you currently in a Capital Campaign?
No
Do you anticipate a campaign in the next 5 years?
No
Solicitation Permit Info
State Charitable Solicitations Permit
Yes
Permit Expiration Month
December
Permit Expiration Year
2021
Solicitations Permit

Form 990s
Audit Documents
Foundation Staff Comments
---
Financial figures are taken from the 990EZ. 990ez completed by Greg Lemon CPA, PLLC. /Comment provided by Kathryn Bennett 6/10/19.