Be A Helping Hand Foundation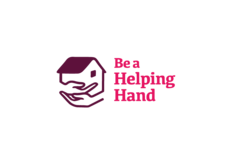 DONATE NOW
827 West McKennie Avenue
Nashville, TN 37206
Fiscal Year
Fiscal Year Start
01/01/2021
Fiscal Year End
12/31/2021
Projected Revenue
$3,126,480.90
Projected Expenses
$2,776,664.25
Organizational Budgets and Other Documents
IRS Letter of Exemption
Detailed Financials
Revenue and Expenses
| Fiscal Year | 2020 | 2019 | 2018 |
| --- | --- | --- | --- |
| Total Revenue | $1,200,930.00 | $1,185,251.00 | $340,122.00 |
| Total Expenses | $995,437.00 | $745,166.00 | $629,984.00 |
| Revenue Less Expenses | $205,493.00 | $440,085.00 | ($289,862.00) |
Revenue Sources
| Fiscal Year | 2020 | 2019 | 2018 |
| --- | --- | --- | --- |
| Foundation and Corporation Contributions | $0.00 | $0.00 | $0.00 |
| Government - Federal | $0.00 | $0.00 | $0.00 |
| Government - State | $0.00 | $0.00 | $0.00 |
| Government - Local | $0.00 | $0.00 | $0.00 |
| Government - Unspecified | $582,102.00 | $562,111.00 | $25,740.00 |
| Individual Contributions | $225,999.00 | $35,621.00 | $500.00 |
| Indirect Public Support | $0.00 | $0.00 | $0.00 |
| Earned Revenue | $392,804.00 | $587,487.00 | $313,852.00 |
| Investment Income, Net of Losses | $25.00 | $32.00 | $30.00 |
| Membership Dues | $0.00 | $0.00 | $0.00 |
| Special Events | $0.00 | $0.00 | $0.00 |
| Revenue In-Kind | $0.00 | $0.00 | $0.00 |
| Other | $0.00 | $0.00 | $0.00 |
Expense Allocation
| Fiscal Year | 2020 | 2019 | 2018 |
| --- | --- | --- | --- |
| Program Expense | $773,692.00 | $551,855.00 | $515,477.00 |
| Administration Expense | $221,745.00 | $193,311.00 | $114,507.00 |
| Fundraising Expense | $0.00 | $0.00 | $0.00 |
| Total Revenue/Total Expenses | 121% | 159% | 54% |
| Program Expense/Total Expenses | 78% | 74% | 82% |
| Fundraising Expense/Contributed Revenue | 0% | 0% | 0% |
Top Funding Sources
Fiscal Year
2020
2019
2018
Top Funding Source & Dollar Amount
Government Grants
$582,102.00
Program Revenue
$587,487.00
Program Revenue
$313,852.00
Second Highest Funding Source & Dollar Amount
Program Revenue
$392,804.00
Government Grants
$562,111.00
Government Grants
$25,740.00
Third Highest Funding Source & Dollar Amount
Contributions, Gifts, and Grants
$225,999.00
Contributions, Gifts and Grants
$35,621.00
Contributions, Gifts, and Grants
$500.00
Assets and Liabilities
| Fiscal Year | 2020 | 2019 | 2018 |
| --- | --- | --- | --- |
| Total Assets | $4,282,482.00 | $3,471,209.00 | $2,937,331.00 |
| Current Assets | $361,020.00 | $242,309.00 | $11,493.00 |
| Long-Term Liabilities | $1,841,124.00 | $1,266,824.00 | $1,079,259.00 |
| Current Liabilities | $257,599.00 | $226,119.00 | $319,891.00 |
| Total Net Assets | $2,183,759.00 | $1,978,266.00 | $1,538,181.00 |
Endowment Info
Do you have an endowment?
No
Capital Campaign Info
Are you currently in a Capital Campaign?
No
Do you anticipate a campaign in the next 5 years?
No
Solicitation Permit Info
State Charitable Solicitations Permit
Yes
Permit Expiration Month
June
Permit Expiration Year
2022
Form 990s
Audit Documents
Foundation Staff Comments
---
Financials taken from the 990. 990 completed by J. Alan Hayes, CPA. Comments provided by Hayley Sulfridge 12/2/21.