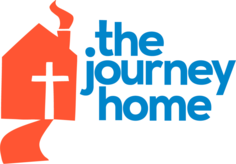 308 W Castle St
Murfreesboro, TN 37129
Fiscal Year
Fiscal Year Start
01/01/2020
Fiscal Year End
12/31/2020
Projected Revenue
$778,698.00
Projected Expenses
$778,698.00
Organizational Budgets and Other Documents
IRS Letter of Exemption
Detailed Financials
Revenue and Expenses
| Fiscal Year | 2018 | 2017 | 2016 |
| --- | --- | --- | --- |
| Total Revenue | $1,166,252.00 | $918,655.00 | $732,412.00 |
| Total Expenses | $955,975.00 | $893,276.00 | $808,804.00 |
| Revenue Less Expenses | $210,277.00 | $25,379.00 | ($76,392.00) |
Revenue Sources
| Fiscal Year | 2018 | 2017 | 2016 |
| --- | --- | --- | --- |
| Foundation and Corporation Contributions | $0.00 | $0.00 | $0.00 |
| Government - Federal | $0.00 | $0.00 | $0.00 |
| Government - State | $0.00 | $0.00 | $0.00 |
| Government - Local | $0.00 | $0.00 | $0.00 |
| Government - Unspecified | $475,743.00 | $266,300.00 | $176,405.00 |
| Individual Contributions | $91,774.00 | $270,570.00 | $179,873.00 |
| Indirect Public Support | $0.00 | $0.00 | $0.00 |
| Earned Revenue | $71,776.00 | $66,376.00 | $46,775.00 |
| Investment Income, Net of Losses | $0.00 | $0.00 | $0.00 |
| Membership Dues | $0.00 | $0.00 | $0.00 |
| Special Events | $24,997.00 | $23,206.00 | $23,290.00 |
| Revenue In-Kind | $498,375.00 | $278,656.00 | $296,017.00 |
| Other | $3,587.00 | $13,547.00 | $10,052.00 |
Expense Allocation
| Fiscal Year | 2018 | 2017 | 2016 |
| --- | --- | --- | --- |
| Program Expense | $916,824.00 | $830,977.00 | $751,649.00 |
| Administration Expense | $25,917.00 | $58,105.00 | $49,740.00 |
| Fundraising Expense | $13,234.00 | $4,194.00 | $7,415.00 |
| Total Revenue/Total Expenses | 122% | 103% | 91% |
| Program Expense/Total Expenses | 96% | 93% | 93% |
| Fundraising Expense/Contributed Revenue | 1% | 0% | 1% |
Top Funding Sources
Fiscal Year
2018
2017
2016
Top Funding Source & Dollar Amount
Noncash Contributions
$498,375.00
Noncash Contributions
$278,656.00
Noncash Contributions
$296,017.00
Second Highest Funding Source & Dollar Amount
Government Grants
$475,743.00
Contributions, Gifts and Grants
$270,570.00
Contributions, Gifts and Grants
$179,873.00
Third Highest Funding Source & Dollar Amount
Contributions, Gifts and Grants
$91,774.00
Government Grants
$266,300.00
Government Grants
$176,405.00
Assets and Liabilities
| Fiscal Year | 2018 | 2017 | 2016 |
| --- | --- | --- | --- |
| Total Assets | $951,889.00 | $685,966.00 | $664,869.00 |
| Current Assets | $132,627.00 | $162,674.00 | $127,959.00 |
| Long-Term Liabilities | $73,680.00 | $16,164.00 | $0.00 |
| Current Liabilities | $36,587.00 | $36,457.00 | $56,903.00 |
| Total Net Assets | $843,622.00 | $633,345.00 | $607,966.00 |
Endowment Info
Do you have an endowment?
No
Capital Campaign Info
Are you currently in a Capital Campaign?
No
Do you anticipate a campaign in the next 5 years?
Yes
Solicitation Permit Info
State Charitable Solicitations Permit
Yes
Permit Expiration Month
October
Permit Expiration Year
2021
Solicitations Permit

Form 990s
Audit Documents
CEO/Executive Director/Board Comments
---
The Journey Home continues to provide a very high level of income directly through to program services. We continue to adjust budgeted expenses to income in order to avoid debt. TJH has no outside debt and works within its means. Financial statements are often difficult to follow because unusual gifts or grants are usual for us. The most common are grants to purchase homes to use for our supportive housing programs. They show up as income in the purchase year, which often makes our cash position seem overstated, but these are assets and do not help operationally in paying monthly services for clients and program costs. This has been the case in gifts for leasehold improvement as well. In each year, we spend all our income on program costs and other overhead and have to adjust what we are able to provide based on actual operating cash gifts/grants coming in. The assets will provide for many years to come but require closer scrutiny of financials to really see the organization needs in providing for the fast-growing community.
Foundation Staff Comments
---
Financial figures taken from the 990. 990 was prepared internally by the nonprofit. Comments provided by Kathryn Bennett 12/18/19.