Tennessee Foreign Language Institute Fund Inc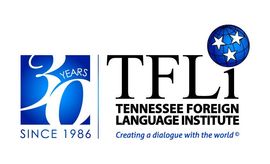 DONATE NOW
220 French Landing Drive Suite 1-B
Nashville, TN 37243
Fiscal Year
Fiscal Year Start
01/01/2021
Fiscal Year End
12/31/2021
Projected Revenue
$50,000.00
Projected Expenses
$50,000.00
Organizational Budgets and Other Documents
IRS Letter of Exemption
Detailed Financials
Revenue and Expenses
| Fiscal Year | 2020 | 2019 | 2018 |
| --- | --- | --- | --- |
| Total Revenue | | $128,148.00 | $216,731.00 |
| Total Expenses | | $159,589.00 | $215,678.00 |
| Revenue Less Expenses | ($-0.00) | ($31,441.00) | $1,053.00 |
Revenue Sources
| Fiscal Year | 2020 | 2019 | 2018 |
| --- | --- | --- | --- |
| Foundation and Corporation Contributions | | $0.00 | $0.00 |
| Government - Federal | | $0.00 | $0.00 |
| Government - State | | $0.00 | $0.00 |
| Government - Local | | $0.00 | $0.00 |
| Government - Unspecified | | $84,878.00 | $198,340.00 |
| Individual Contributions | | $29,197.00 | $4,366.00 |
| Indirect Public Support | | $0.00 | $0.00 |
| Earned Revenue | | $0.00 | $0.00 |
| Investment Income, Net of Losses | | $14,073.00 | $14,025.00 |
| Membership Dues | | $0.00 | $0.00 |
| Special Events | | $0.00 | $0.00 |
| Revenue In-Kind | | $0.00 | $0.00 |
| Other | | $0.00 | $0.00 |
Expense Allocation
| Fiscal Year | 2020 | 2019 | 2018 |
| --- | --- | --- | --- |
| Program Expense | | $155,129.00 | $211,355.00 |
| Administration Expense | | $4,460.00 | $4,323.00 |
| Fundraising Expense | | $0.00 | $0.00 |
| Total Revenue/Total Expenses | | 80% | 100% |
| Program Expense/Total Expenses | | 97% | 98% |
| Fundraising Expense/Contributed Revenue | | 0% | 0% |
Top Funding Sources
Fiscal Year
2020
2019
2018
Top Funding Source & Dollar Amount
$0.00
Government Grants
$84,878.00
Government Grants
$198,340.00
Second Highest Funding Source & Dollar Amount
$0.00
Contributions, Gifts and Grants
$29,197.00
Investment Income
$14,025.00
Third Highest Funding Source & Dollar Amount
$0.00
Investment Income
$14,073.00
Contributions, Gifts and Grants
$4,366.00
Assets and Liabilities
| Fiscal Year | 2020 | 2019 | 2018 |
| --- | --- | --- | --- |
| Total Assets | | $543,332.00 | $504,972.00 |
| Current Assets | | $27,681.00 | $34,201.00 |
| Long-Term Liabilities | | $0.00 | $0.00 |
| Current Liabilities | | $0.00 | $0.00 |
| Total Net Assets | | $543,332.00 | $504,972.00 |
Endowment Info
Do you have an endowment?
Yes
What is the value of the endowment?
$11,293.00
What is the spending policy for your endowment?
N/A
Capital Campaign Info
Are you currently in a Capital Campaign?
Yes
Do you anticipate a campaign in the next 5 years?
Yes
What is the campaign goal?
$200,000.00
What is the purpose of the capital campaign?
Through the TFLI Fund, TLC intends to raise capital to augment donations and award grants toward the ESL to Go Program operations.
Campaign Start
March 2012
Campaign Raised to Date Month
June
Campaign Raised to Date Year
2012
Campaign Raised to Date Amount
$10,753.00
Solicitation Permit Info
State Charitable Solicitations Permit
Yes
Permit Expiration Month
June
Permit Expiration Year
2022
Form 990s
Audit Documents
Foundation Staff Comments
---
Financial figures are taken from 990.990 was prepared by Rebecca Harrell. The TFLI Fund does not have an operating budget. The organization raises funds to support the needs of the state institute. Comments provided by Kathryn Bennett 11/5/2020.