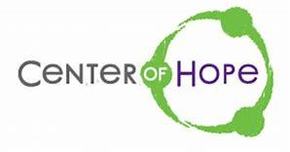 DONATE NOW
P.O. Box 1961
Columbia, TN 38402
Fiscal Year
Fiscal Year Start
07/01/2021
Fiscal Year End
06/30/2022
Projected Revenue
$1,183,579.00
Projected Expenses
$1,163,908.00
Organizational Budgets and Other Documents
IRS Letter of Exemption
Detailed Financials
Revenue and Expenses
| Fiscal Year | 2021 | 2020 | 2019 |
| --- | --- | --- | --- |
| Total Revenue | $1,061,734.00 | $937,468.00 | $1,016,309.00 |
| Total Expenses | $1,040,628.00 | $946,391.00 | $914,143.00 |
| Revenue Less Expenses | $21,106.00 | ($8,923.00) | $102,166.00 |
Revenue Sources
| Fiscal Year | 2021 | 2020 | 2019 |
| --- | --- | --- | --- |
| Foundation and Corporation Contributions | $0.00 | $0.00 | $0.00 |
| Government - Federal | $0.00 | $0.00 | $0.00 |
| Government - State | $0.00 | $0.00 | $0.00 |
| Government - Local | $0.00 | $0.00 | $0.00 |
| Government - Unspecified | $766,340.00 | $708,715.00 | $739,394.00 |
| Individual Contributions | $247,935.00 | $168,331.00 | $212,399.00 |
| Indirect Public Support | $0.00 | $0.00 | $0.00 |
| Earned Revenue | $5,499.00 | $29,474.00 | $5,809.00 |
| Investment Income, Net of Losses | $1,108.00 | $1,267.00 | $763.00 |
| Membership Dues | $0.00 | $0.00 | $0.00 |
| Special Events | $40,852.00 | $29,681.00 | $57,944.00 |
| Revenue In-Kind | $0.00 | $0.00 | $0.00 |
| Other | $0.00 | $0.00 | $0.00 |
Expense Allocation
| Fiscal Year | 2021 | 2020 | 2019 |
| --- | --- | --- | --- |
| Program Expense | $789,816.00 | $707,065.00 | $704,124.00 |
| Administration Expense | $250,812.00 | $239,326.00 | $210,019.00 |
| Fundraising Expense | $0.00 | $0.00 | $0.00 |
| Total Revenue/Total Expenses | 102% | 99% | 111% |
| Program Expense/Total Expenses | 76% | 75% | 77% |
| Fundraising Expense/Contributed Revenue | 0% | 0% | 0% |
Top Funding Sources
Fiscal Year
2021
2020
2019
Top Funding Source & Dollar Amount
Government Grants
$766,340.00
Government Grants
$708,715.00
Government Grants
$739,394.00
Second Highest Funding Source & Dollar Amount
Contributions, Gifts, and Grants
$247,935.00
Contributions, Gifts and Grants
$168,331.00
Contributions, Gifts, and Grants
$212,399.00
Third Highest Funding Source & Dollar Amount
Fundraising Events
$40,852.00
Fundraising Events
$29,681.00
Fundraising Events
$57,944.00
Assets and Liabilities
| Fiscal Year | 2021 | 2020 | 2019 |
| --- | --- | --- | --- |
| Total Assets | $923,871.00 | $901,983.00 | $887,250.00 |
| Current Assets | $812,667.00 | $779,055.00 | $573,858.00 |
| Long-Term Liabilities | $0.00 | $0.00 | $0.00 |
| Current Liabilities | $43,383.00 | $42,601.00 | $18,945.00 |
| Total Net Assets | $880,488.00 | $859,382.00 | $868,305.00 |
Endowment Info
Do you have an endowment?
Yes
What is the value of the endowment?
$5,000.00
What is the spending policy for your endowment?
Percentage
Capital Campaign Info
Are you currently in a Capital Campaign?
Anticipated In 3 Years
Do you anticipate a campaign in the next 5 years?
No
Solicitation Permit Info
State Charitable Solicitations Permit
Yes
Permit Expiration Month
December
Permit Expiration Year
2022
Solicitations Permit

Form 990s
Audit Documents
Foundation Staff Comments
---
Financials were taken from the 990. 990 completed by James B. Hughes, Jr., CPA. Compilations conducted by Joe Osterfeld, CPA. Comments provided by Hayley Sulfridge 2/24/22.