Nashville Education Community and Arts Television Corporation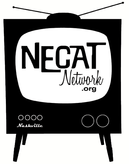 DONATE NOW
120 White Bridge Pike #46
Nashville, TN 37209
Fiscal Year
Fiscal Year Start
07/01/2020
Fiscal Year End
06/30/2021
Projected Revenue
$37,900.00
Projected Expenses
$51,200.00
Organizational Budgets and Other Documents
IRS Letter of Exemption
Detailed Financials
Revenue and Expenses
| Fiscal Year | 2020 | 2019 | 2018 |
| --- | --- | --- | --- |
| Total Revenue | | $166,892.00 | $190,920.00 |
| Total Expenses | | $150,686.00 | $170,261.00 |
| Revenue Less Expenses | ($-0.00) | $16,206.00 | $20,659.00 |
Revenue Sources
| Fiscal Year | 2020 | 2019 | 2018 |
| --- | --- | --- | --- |
| Foundation and Corporation Contributions | | $79,000.00 | $0.00 |
| Government - Federal | | $0.00 | $0.00 |
| Government - State | | $0.00 | $0.00 |
| Government - Local | | $50,000.00 | $0.00 |
| Government - Unspecified | | $0.00 | $0.00 |
| Individual Contributions | | $11,528.00 | $152,169.00 |
| Indirect Public Support | | $0.00 | $0.00 |
| Earned Revenue | | $1,250.00 | $38,664.00 |
| Investment Income, Net of Losses | | $93.00 | $87.00 |
| Membership Dues | | $9,149.00 | $0.00 |
| Special Events | | $0.00 | $0.00 |
| Revenue In-Kind | | $0.00 | $0.00 |
| Other | | $15,872.00 | $0.00 |
Expense Allocation
| Fiscal Year | 2020 | 2019 | 2018 |
| --- | --- | --- | --- |
| Program Expense | | $124,466.00 | $143,897.00 |
| Administration Expense | | $26,220.00 | $26,364.00 |
| Fundraising Expense | | $0.00 | $0.00 |
| Total Revenue/Total Expenses | | 111% | 112% |
| Program Expense/Total Expenses | | 83% | 85% |
| Fundraising Expense/Contributed Revenue | | 0% | 0% |
Top Funding Sources
Fiscal Year
2020
2019
2018
Top Funding Source & Dollar Amount
$0.00
Foundations and Corporations
$79,000.00
Contributions, Gifts and Grants
$152,169.00
Second Highest Funding Source & Dollar Amount
$0.00
Local Government Grants
$50,000.00
Program Revenue
$38,664.00
Third Highest Funding Source & Dollar Amount
$0.00
Other Revenue
$15,872.00
Investment Income
$87.00
Assets and Liabilities
| Fiscal Year | 2020 | 2019 | 2018 |
| --- | --- | --- | --- |
| Total Assets | | $71,072.00 | $56,336.00 |
| Current Assets | | $71,072.00 | $56,336.00 |
| Long-Term Liabilities | | $0.00 | $0.00 |
| Current Liabilities | | $994.00 | $2,464.00 |
| Total Net Assets | | $70,078.00 | $53,872.00 |
Endowment Info
Do you have an endowment?
No
Capital Campaign Info
Are you currently in a Capital Campaign?
No
Do you anticipate a campaign in the next 5 years?
No
Solicitation Permit Info
State Charitable Solicitations Permit
Under Extension
Solicitations Permit

Form 990s
Audit Documents
CEO/Executive Director/Board Comments
---
Due to a change in federal law, effective July 2013 (the start of NECAT's FY14), NECAT could no longer use the $100,000 of annual traditional funding from Comcast to cover operational expenses. We still receive approximately $100,000 from Comcast funds annually, but as of July 2013 it is restricted to capital expenditures. No salaries or day-to-day operational expenses can be paid from these funds. Hence the hire of CEO Trish Crist in 2013 to create and launch a fundraising plan to make up the gap in this loss in operational funding. NECAT board, staff, and members were delighted to use the funds to upgrade camera equipment, lighting, video editing equipment, and broadcast equipment for the 3 channels. We are now a technologically sophisticated television station with equipment and classes that are exciting to local filmmakers and individuals with production experience---in addition to absolute beginners. The new equipment is an important game changer for NECAT in staff and producer efficiency and quality of product. We would never have been able to devote $100,000 to equipment had the funds not been restricted to capital. Now, with our fundraising efforts to cover Operations, hopefully we can have the best of both worlds, adding to our technical offerings each year through the restricted Comcast funds, and relying on increasing class sizes, work, and relationships in the community to fund our Operations.
Foundation Staff Comments
---
Financial figures are taken from the 990. Financial documents were prepared by Bellenfant PLLC. Comments provided by Kathryn Bennett 3/6/2020.