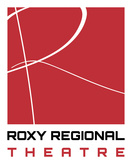 DONATE NOW
100 Franklin Street
Clarksville, TN 37040
Fiscal Year
Fiscal Year Start
07/01/2020
Fiscal Year End
06/30/2021
Projected Revenue
$385,000.00
Projected Expenses
$375,000.00
Organizational Budgets and Other Documents
IRS Letter of Exemption
Detailed Financials
Revenue and Expenses
| Fiscal Year | 2020 | 2019 | 2018 |
| --- | --- | --- | --- |
| Total Revenue | $372,579.00 | $542,635.00 | $496,776.00 |
| Total Expenses | $373,029.00 | $566,581.00 | $493,402.00 |
| Revenue Less Expenses | ($450.00) | ($23,946.00) | $3,374.00 |
Revenue Sources
| Fiscal Year | 2020 | 2019 | 2018 |
| --- | --- | --- | --- |
| Foundation and Corporation Contributions | $0.00 | $5,125.00 | $5,000.00 |
| Government - Federal | $0.00 | $0.00 | $0.00 |
| Government - State | $0.00 | $20,330.00 | $13,045.00 |
| Government - Local | $0.00 | $0.00 | $0.00 |
| Government - Unspecified | $21,200.00 | $0.00 | $5,600.00 |
| Individual Contributions | $92,310.00 | $207,261.00 | $181,660.00 |
| Indirect Public Support | $0.00 | $0.00 | $0.00 |
| Earned Revenue | $259,066.00 | $309,919.00 | $291,471.00 |
| Investment Income, Net of Losses | $3.00 | $0.00 | $0.00 |
| Membership Dues | $0.00 | $0.00 | $0.00 |
| Special Events | $0.00 | $0.00 | $0.00 |
| Revenue In-Kind | $0.00 | $0.00 | $0.00 |
| Other | $0.00 | $0.00 | $0.00 |
Expense Allocation
| Fiscal Year | 2020 | 2019 | 2018 |
| --- | --- | --- | --- |
| Program Expense | $248,103.00 | $339,690.00 | $286,653.00 |
| Administration Expense | $114,638.00 | $207,520.00 | $197,027.00 |
| Fundraising Expense | $10,288.00 | $19,371.00 | $9,722.00 |
| Total Revenue/Total Expenses | 100% | 96% | 101% |
| Program Expense/Total Expenses | 67% | 60% | 58% |
| Fundraising Expense/Contributed Revenue | 3% | 3% | 2% |
Top Funding Sources
Fiscal Year
2020
2019
2018
Top Funding Source & Dollar Amount
Program Revenue
$259,066.00
Program Revenue
$309,919.00
Program Revenue
$291,471.00
Second Highest Funding Source & Dollar Amount
Contributions, Gifts and Grants
$92,310.00
Contributions, Gifts and Grants
$207,261.00
Contributions, Gifts and Grants
$181,660.00
Third Highest Funding Source & Dollar Amount
Government Grants
$21,200.00
State Government Grants
$20,330.00
State Government Grants
$13,045.00
Assets and Liabilities
| Fiscal Year | 2020 | 2019 | 2018 |
| --- | --- | --- | --- |
| Total Assets | $185,795.00 | $187,234.00 | $172,144.00 |
| Current Assets | $52,777.00 | $47,794.00 | $31,956.00 |
| Long-Term Liabilities | $370,898.00 | $298,895.00 | $306,755.00 |
| Current Liabilities | $30,473.00 | $103,465.00 | $56,569.00 |
| Total Net Assets | $-215,576.00 | $-215,126.00 | $-191,180.00 |
Endowment Info
Do you have an endowment?
No
Capital Campaign Info
Are you currently in a Capital Campaign?
No
Do you anticipate a campaign in the next 5 years?
No
Solicitation Permit Info
State Charitable Solicitations Permit
Yes
Permit Expiration Month
December
Permit Expiration Year
2021
Solicitations Permit

Form 990s
Audit Documents
Foundation Staff Comments
---
Financial figures taken from the 990 which reconciled to the audit. Financial documents completed by Stone, Rudolf & Henry PLC. Comments provided by Kathryn Bennett 1/25/2021.