Hope Family Health Services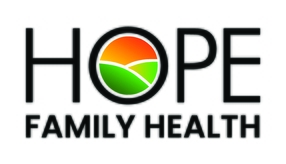 DONATE NOW
Sumner North Health Center 1124 New HWY 52 E
Westmoreland, TN 37186
Executive Director
---
Executive Director
Mrs. Jennifer Dittes PA-C
E-mail
jennydittes@hopefamilyhealth.org
Term Start
January 2005
Jennifer's Experience: CEO Jennifer Dittes brings to HOPE Family Health a lifelong passion for healthcare, a deep faith, a gift for sharing her vision for HOPE, and strong leadership and communication skills. A California native, Jenny has called Tennessee home for 18 years. Jenny spent much of her childhood abroad and thus from an early age witnessed a wide range of economic realities and diverse cultures. Though her family's lifestyle differed from that of her peers in the States, Jenny experienced God's love always near at hand and realized He would follow her wherever she went. After graduating cum laude from Newbold College in Bracknell, England with a B.A. in English and minor in communications,Jenny served as a volunteer lab and dental assistant in Cameroon, where she became fluent in French. Two years later she earned her license as a Physician Assistant from the Kettering College of Medical Arts in Kettering, Ohio, sealing her choice of a medical career. After practicing for several years in Arizona, Jenny again embarked on international service, coordinating a health program for Kosovar refugees in rural Southern Albania. Aafter this experience Jenny and her husband settled in his home state of Tennessee. For the next four years she served the people of Westmoreland and Lafayette, and in 2004 she felt a clear call upon her heart to open HOPE. As our co-founder and Executive Director, Jenny has built HOPE on a solid foundation of faith, hope, and love. Jenny held out hope through very financially trying times; despite sometimes long odds, she persisted, and with determination and answered prayers, she succeeded in making HOPE a stable enterprise and a caring, compassionate source of medical care for the area's most vulnerable populations. We give thanks for Jenny's leadership, her heart, her tireless years of dedication, and her profound example of faith.
Senior Staff
---
| Name | Title |
| --- | --- |
| Mrs. Miranda Connor | Director of Human Resources |
| Dr. Bien Samson MD | Medical Director |
| Ms. Cassandra McNulty | Chief Operating Officer |
| Mr. Richard Melke CFO | Chief Financial Officer |
| Dr Richard Cox PharmD | Director of Pharmacy Services |
Staff
| | |
| --- | --- |
| Full Time Staff | 45 |
| Part Time Staff | 7 |
| Volunteers | 0 |
| Contractors | 4 |
| Retention Rate | 91% |
Plans & Policies
| | |
| --- | --- |
| Does your organization have a Fundraising Plan? | Yes |
| Does your organization have a Strategic Plan? | Yes |
| Years Strategic Plan Considers | 3 |
| When was the Strategic Plan adopted? | November 2019 |
| Does your organization have a Management Succession Plan? | Yes |
| Does your organization have a Policy and Procedure Plan? | Yes |
| Does the organization have a Nondiscrimination Policy? | Yes |
| Does the organization have a Whistle Blower Policy? | Yes |
| Does the organization have a Document Destruction Policy? | Yes |
Evaluation
Is there a formal evaluation for...
Frequency (if applicable)
CEO/Executive Director
Yes
Annually
Senior Management
Yes
Annually
Non-Management
Yes
Annually
Affiliations
| Affiliation | Year |
| --- | --- |
| Center for Nonprofit Management Excellence Network | 2008 |
| Christian Community Health Fellowship | 2010 |
| Health Resources and Services Administration (HRSA) | 2012 |
| National Association of Community Health Centers (NACHC) | 2017 |
| Primary Care Association of Tennessee | 2008 |
External Assessments and Accreditations
| Assessment/Accreditation | Year |
| --- | --- |
| Safety Net Consortium of Middle Tennessee | 2006 |
Awards
---
| Award / Recognition | Organization | Year |
| --- | --- | --- |
| Federally Qualified Health Center status | HRSA | 2012 |
| Patient Centered Medical Home, Certified Level 2 | National Committee for Quality Assurance | 2017 |
| Rural Health Clinic | HRSA | 2010 |
CEO/Executive Director/Board Comments
---
HOPE Family Health opened in January 2005 in a double-wide trailer on the outskirts of Westmoreland. We had full hearts, four staff, extremely limited funding, and a never-ending flow of patients in need. The early years were difficult, but in 2009 a crisis ensued that tested us to the core. In March 2009 an audit revealed that coding errors had led HOPE to receive insurance overpayments of $757,299 over a two-year period. We began the excruciating process of contacting the 15 affected insurance carriers, disclosing the mistake, offering a payment plan and negotiating the terms. There was no money to resolve the debt in the short-term; repayment would take years. And it got worse. Amerigropu and AmeriChoice canceled their contracts with HOPE, reducing our patient population by 25 percent and clinical revenue by one-third. We did everything possible to cut expenses and maintain stability, including laying off eight of 12 staff. I cut my own salary. Others volunteered. One deferred pay for months. Board members loaned HOPE cash. It wasn't enough. In December 2010 we applied to become a Federally Qualified Health Center. We also asked Baptist Healing Trust, Memorial Foundation and St. Thomas Hospital for special sustainability funding. The three benefactors gave $97,000 - enough to keep us afloat through mid-2011. I cannot recount all the harrowing and miraculous experiences of 2009-2012. Many times we joined hands before payroll, praying we'd have enough. On one such day Mr. Elliott called right after our prayer to tell us Memorial would send $25,000 in grant funding a month early! A nurse wrote to him in thanks, "God works in awesome ways. I thank Him for placing us in your heart at our time of need. I cry tears of joy!" Eventually HOPE settled the debt at 47 percent of the original owed, signing extended repayment agreements with the five largest carriers and paying the 10 smallest in full. In late 2011, as an alternative to bankruptcy, the Board accepted an offer of acquisition by St. Thomas Health. Just days before the contract was finalized in June 2012, HOPE learned we had been awarded the FQUC grant we had applied for in 2010! St. Thomas graciously pulled back, allowing us to accept the award. As I write, so much has changed! The overpayment debt is completely paid off. We are again in-network with all three TennCare plans, and our patient population, scope of services and staff have grown exponentially! Our mission is alive, and our dreams of comprehensive, whole-person care are realized more fully each year.