St. Joseph Worker Foundation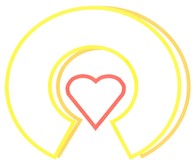 DONATE NOW
158 Boxwood Drive
Franklin, TN 37069
Statements
Mission
St. Joseph Worker Foundation is dedicated to the personal and educational development of individuals and groups in Haiti. In addition, the Foundation provides care and relief for Haiti's medically ill and impoverished.
Background
Haiti is the poorest country in the western hemisphere where extreme poverty prevails. The people suffer from chronic hunger, unemployment, illness and lack of education or opportunity. St. Joseph Worker Foundation was established to bring hope to these people by providing for the education, health and welfare needs of children and families in Haiti.
Service Categories

Primary Category:

International, Foreign Affairs, and National Security

-

International Development

Secondary Category:

Education

-

Elementary & Secondary Schools

Tertiary Category:

Human Services

-

Emergency Assistance (Food, Clothing, Cash)
Areas Served
Haiti makes up the western third of the Caribbean island of Hispaniola. Haiti is about the size of the state of Maryland and is three fourths mountains with a population of 11 million. The economy is primarily agricultural and consists mainly of small-scale subsistence farming. Haitian Creole and French are the primary languages. Haiti is considered to be the poorest country in the western hemisphere. Poverty affects Haitians in many ways including a lack of adequate housing, nutrition, education and healthcare, as well as a high infant mortality rate and a deteriorating environment.