Rest Stop Ministries, Inc.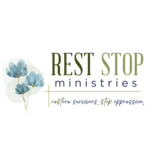 DONATE NOW
PO Box 156
Hermitage, TN 37076
Statements
Mission
The mission of Rest Stop Ministries is to comprehensively restore survivors and stop the criminal oppression of human trafficking. The vision is to operate with sustainable excellence our premier long-term residential restoration program in the Nashville, TN area for adult female victims of domestic sex trafficking; a safe and beautiful place where they are healing holistically in a loving and supportive trauma-informed community. We opened our doors November 2015 and we are getting excellent outcomes; we have current capacity for 8 women. We plan to grow and expand our service reach as funding permits. The primary goal of our program is to inspire these women to re-imagine their lives and to empower and equip them to live healthy, financially independent, purpose-filled lives. Our strategic vision includes a full-scale Social Enterprise, Good Hope Farms, to provide safe and accessible job training and initial employment opportunity, as well as an Advocacy/Education arm at www.endsextrafficking.com, our newly purchased domain for education and awareness.
Background
Rest Stop Ministries, Inc. is a not for profit, faith-based organization dedicated to comprehensively restoring female survivors of domestic sex trafficking and ending this criminal oppression in our lifetime. RSM officially launched October 20, 2012 after 16 months of research and needs assessment, and legally incorporated as a 501c3 organization with the State of TN on March 25, 2013. We received our tax exempt status with the IRS through a Determination Letter dated May 15, 2014. In May of 2015, we purchased 25 acres and two beautiful homes in Lebanon, TN. In November 2015, we opened the doors of our residential restoration program. Rev. Dr. Rondy Smith is the Founder and serves as CEO/ Executive Director. Dr. Smith felt led to this effort through her compassionate ministries work and involvement with End Slavery Tennessee. ESTN, the leading advocacy organization in this area, provides first point of contact intervention services for victims including emergent and short-term care and assessment. Through partnership with this organization, Dr. Smith was encouraged to work toward opening the first long-term care facility in the area. ESTN has mentored RSM along the way, as has the sister community Magdalene and Thistle Farms, founded by the Rev. Dr. Becca Stevens, among others.Dr. Smith has assembled a strong Board of Directors, highly credentialed staff team, large/active volunteer base, faithful donor base, and many strategic partners invaluable for the accomplishment of the vision of the organization. The primary goal of the organization is to provide comprehensive, holistic restoration services in a loving and supportive residential community for survivors of sex trafficking to achieve wellness, wholeness, and financial independence in order to reignite their God-given passion to live free and purposeful lives. The program follows a housing-first model and offers a support program that addresses a comprehensive continuum of survivor-centered, trauma-informed care. Developing a social enterprise is vital to the mission of completing the cycle of healing by ensuring economic independence for the graduates with job skills training. Components of the social enterprise overlap with the residential program i.e. gardening therapy, healthy nutrition, culinary life-skills training. Quality aftercare is provided through transitional planning & follow-up services. We anticipate a lifetime of mentoring relationship with our clients and graduates.
Impact
The IMPACT of Rest Stop Ministries over the past year can be summarized with our top 5 accomplishments: 1. We had our first GRADUATE of the two-year program! She is doing exceptionally well five-months post-graduation: maintaining full-time employment with benefits, has maintained 30 months of continued sobriety after a lifetime of addiction, achieved complete family reconciliation, has healed to the point of giving back by telling her story! She gave her beautiful testimony at our most recent Annual Gala on September 15, 2018. She is an inspiration to the residents coming behind her! 2. September 2017 we were able to hire two key positions, Director of Operations and Director of Programs. This represented a significant growth leap-of-faith by the Board of Directors which has paid off handsomely. Adding these mid-level managerial roles freed the Founding Executive Director from day-to-day Operations in order to concentrate her efforts on Strategic Leadership and Development. Revenue generation is up significantly as a result, as well as program improvements and increased staff satisfaction. We are pleased that our organization is maturing and healthy. 3. We added two new Board members this year who have brought fresh vision, energy, and new networks. They add expertise in Finance/Development/Donor Cultivation and Human Resources Management at the Executive level. 4. For the first time in our 6 annual fundraising gala events we were fully funded by sponsors ($21,500) over & above the cost for the event ($14,000) such that every penny raised went directly to the program. Our incredible thanks to Equinox Information Systems, Beacon Capital Management, Trevecca University Center for Social Justice, HCA, Pinnacle, Dobyns Wealth Team of Southwestern Financial Partners and Dell EMC/WorldWideTechnologies. 5. We expanded a staff role to include Volunteer Coordination and sent her through the Volunteer Management certificate program at CNM. Our Volunteer Management system has drastically improved and we have more volunteers engaged than ever before in our history! Our top 3-5 goals for the current year include: 1. Procuring a 12 passenger van in order to increase bed capacity. That is the single thing standing in our way. 2. Adding a Development position to paid staff. Our organizational life cycle has grown past the point where a volunteer Board can do all that is needed and we have no current capacity or expertise within our current staff roles. 3. Further developing and strengthening our program as well as our program evaluation system, contributing to the evidence-based research that demonstrates outcomes and supports our model. 4. Building/growing our Social Enterprise. 5. Enhancing our partnerships within the community to further this work and movement.
Needs
Our top 5 most pressing needs are: 1. Development Director for revenue generation and diversification for sustainable mission and vision accomplishment, particularly targeting an increase in regular monthly donors, a widening of our overall base of support, and cultivation of major donors. 2. Funding/in-kind partners for key needs outside the regular Operational Budget i.e. a security gate/fence and camera system, new flooring for new transitional apartment, finish "attic" space for more offices and a medical/detox bed, a tractor and pole barn for the farm/old barn demolition. 3. Affordable housing options in the Lebanon, TN area for our graduates transitioning to independent living. 4. Improved staff salaries & benefits 5. Board members and volunteer partners with Social Enterprise experience.
CEO Statement
Rest Stop Ministries was formed to fill a well-documented gap in services to survivors of sex trafficking. July 1, 2013, the General Assembly of the State of Tennessee enacted Public Chapter 464 (Senate Bill No. 1036) charging the Governor to establish a Human Trafficking Task Force to develop and implement a state plan for the prevention of human trafficking, including reviewing the effectiveness of existing services and facilities for victims and making recommendations regarding a system to coordinate victim services. The deliverables of the State Plan include identifying victims in the state, and identifying and coordinating community-based services for victims (specifically targeting faith-based organizations as strategic collaborative partners). This legislative action was in response to a report published in 2011 by the Tennessee Bureau of Investigation (TBI) and Vanderbilt Center for Community Studies Tennessee Human Sex Trafficking and Its Impact on Children and Youth. The report concluded that no county in Tennessee was immune to the crime of sex trafficking. * 85% of all counties having documented cases. * Four TN counties (including Davidson) reported more than 100 cases each over a 24 month period. * 94 minors are trafficked every month in TN; 1,128 each year. The 2013 Comprehensive Plan for the Delivery of Services to Human Sex Trafficking Victims published by the Tennessee Department of Human Services (in accordance with Public Chapter 963) concludes that "Tennessee communities don't have sufficient services designed specifically for trafficking survivors." The Geography of Trafficking in Tennessee 2013 published by the Tennessee Bureau of Investigation suggests that rehabilitative services for survivors remain disjointed. The needs assessment validates RSM's existence and services. Our partners on the front lines of rescue and short term services are excited about our ability to provide this much needed, long-anticipated long-term residential care facility in such a quality way in a beautiful environment. Our referral base is growing rapidly, especially after becoming vetted members of the National Trafficking Sheltered Alliance (NTSA).
Service Categories

Primary Category:

Human Services

-

Victims' Services

Secondary Category:

Housing, Shelter

-

Housing & Shelter NEC

Tertiary Category:

Mental Health & Crisis Intervention

-

Sexual Assault Services
Areas Served
We serve any/all domestic USA cases/clients.
TN - Wilson
TN - Davidson
TN - Trousdale
TN - Coffee
TN - Rutherford
TN - Sumner
TN
National