Adventure Science Center Nashville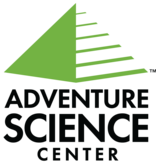 DONATE NOW
800 Fort Negley Boulevard
Nashville, TN 37203
Statements
Mission
Our mission is to open every mind to the wonders of science and technology, fostering a better understanding of ourselves and the world around us.



Background
Since opening our doors in 1945, we have a long history of transforming in order to adapt to our rapidly changing community. As we celebrate our 75th anniversary in 2020, Adventure Science Center is in a unique position to present science and technology content in ways that reflect Nashville's uniquely creative, artistic energy, while continuing to serve as a pillar of learning and fun. At our core, we address this mission through interactive exhibits, immersive learning experiences, and remarkable shows in the Sudekum Planetarium; serving more than 380,000 people each year. Additionally, field trips, labs, workshops, school-break camps, after school outreach, and professional development impact thousands of students and educators throughout Middle Tennessee and beyond. Adventure Science Center is committed to meeting our community's needs, and this includes preparing the future generation for success in the classroom and workplace.

Our Vision

• Be a world-class leader in science learning for visitors of all ages
• Inspire the next generation of confident, collaborative problem solvers by sharing the joy of discovering science in the everyday world
• Be a "must-see" destination for Nashville and Tennessee, and a compelling draw for visitors to our city.
• Serve as a hub for the public understanding of science, technology and innovation in our community.

Our Impact

• Community Culture: We are a unique and special place in Nashville, one that has left an indelible mark on families and school children for 75 years.
• Learning: ASC provides powerful exhibits and educational programs designed to develop curiosity, creativity, collaboration, and confidence for our public guests, school students, and teachers.
• Workforce Development: We inspire future scientists, engineers, and problem-solvers. ASC is part of Nashville's solution for providing a future workforce for STEM-related companies.
• Access and Equity: We invest in Nashville's future by providing free access to hands-on learning opportunities for MNPS students. We also provide over $300,000 in annual subsidized visits to the center.
Impact
Informal learning institutions, like Adventure Science Center, are a vital part of the STEM learning ecosystem, which also includes schools and afterschool/out-of-school programs. We collaborate with local educators and institutions to ensure all learning experiences meet state core curriculum and national education standards, and most importantly the needs of the educators and students.

A growing body of research shows that science learned outside the classroom positively impacts student achievement in the classroom and also may help close the achievement gap for people of color, who are often marginalized. While school trips are vital, trips to the Science Center as a family-unit may have a greater impact for youth. Compared to students visiting on a school trip, youth visiting with cross-generational family-units retain more knowledge and grasp concepts stronger through the bonds of social learning.

Open more than 360 days per year, Adventure Science Center makes every effort to ensure students are able to visit with their school or family-unit. Davidson County schools receive free admission for their students on school trips, while other counties receive admission rates at $5 per student, far below our cost per guest of $18. Affordable annual memberships provide access to families year-round, while subsidized memberships provide families on state assistance with an 80% discount.

A 2nd grade educator from Stratton Elementary commented, "Most of our students are from very low income families, and some of them don't venture outside their neighborhoods too often. Going to the Science Center gives them exposure to hands-on experiences they otherwise probably would not have." Your support helps make this happen.


Needs
In the midst of the coronavirus pandemic, it can be hard to see more than a few days into the future. Rising to the challenge, we closed our doors on March 13th to support the effort to contain the spread of the virus. Three months later, we reopened the doors to our members on June 14th and to the general public on June 18th. As a result of the closure, we have experienced an unprecedented $1.8 million financial setback.

As we celebrate our 75th Anniversary, the Adventure Science Center has embarked on a twelve-month $2 million fundraising campaign to propel the museum into another 75 years of service and beyond. The campaign will advance the priorities of the museum by ensuring we continue our transformation to become the best science center in the world, regain the financial loss incurred as a result of COVID-19, and fund new approaches for delivering quality public engagement and school programs.
Service Categories

Primary Category:

Arts, Culture & Humanities

-

Science & Technology Museums

Secondary Category:

Education

-

Tertiary Category:

Science & Technology

-
Areas Served
Adventure Science Center serves Nashville and the Middle Tennessee region. We also annually host thousands of visitors from across Tennessee, the region, the country, and the international community. School groups visit from across Tennessee (47 districts) as well as from Alabama, Georgia, Indiana, Kentucky, Mississippi, and more.