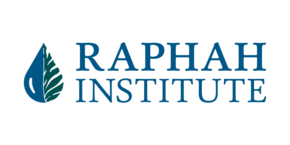 DONATE NOW
615 Main Street
Nashville, TN 37206
Statements
Mission
Every day, lives are traumatically impacted by harm in communities. Structural and systemic defects often leave people very few healthy options that, when coupled with minimal opportunity for healing or transformation, result in generational cycles of harm. But, what if, as a community, we decided to interrupt these complicated, layered challenges? What if we could develop scalable and adaptive strategies that disrupt societal harm to prioritize our pursuit of individual healing and positive transformation? Raphah Institute partners with community leaders to design and implement solutions that empower us all to heal from harm. Through strategic partnerships that look beyond the status quo, Raphah Institute represents a chance to confront our more complicated community challenges, take a uniquely crafted approach, and see transformative healing for all.
Background
Raphah Institute was formed with the belief that when people have the opportunity and resources to heal and thrive, they will. As a police officer, Raphah Institute founder and CEO, Travis Claybrooks saw firsthand the limitations of government systems alone to solve the complicated challenges facing people experiencing harm. As a pastor, he also saw how distant he and many other people and organizations of faith, were from the people and communities broken by harm and trauma. These observations led him to join the many other community leaders working to make Nashville a city of healing. First, he planted a church in Juvenile Court, focused on supporting families of children in juvenile detention. At the same time, he founded Raphah Institute to engage a larger work around addressing harm and trauma. Through this initiative, led by the vision of juvenile court judge Sheila Calloway and in partnership with District Attorney General Glenn Funk; then public defender Dawn Deaner; police chief, Steve Anderson; and with the support of then mayor Megan Berry; Raphah Institute launched its flagship program, the Restorative Justice Diversion Program, a program that focuses on healing both persons harmed and responsible youth using restorative justice principles. Raphah Institute believes Nashville has what it takes to be a city of healing and transformation. With the right commitment, focus and creativity, all Nashvillians can heal and transform following harm.
Impact
Accomplishments:
94% - Percentage of people harmed who have completed the restorative justice diversion process who say they are satisfied with the justice outcomes of the process
4% - Percentage of youth who have completed the RJD process who have been rearrested
0% - Percentage of the youth who have completed the restorative justice diversion process who have been convicted on a new charges
5 - The number of juvenile court case types now accepted in the restorative justice diversion
1 - New multisystemic therapy program for justice-involved youth and their families

Goals:
Three overarching goals guide our organization's impact objectives and activities:
Goal 1: Establish a primary prevention effort in the field of early learning - Early Embrace
Goal 2 - Continue our secondary intervention efforts related to youth-involved crime - Restorative Justice Diversion Program
Goal 3: Continue our tertiary treatment efforts with youth (and their families) involved in the criminal legal system - Multi-systemic Therapy Program
Needs
Our most pressing needs are:

1. Staff hires for our Early Embrace Program
2. Continued funding of our Restorative Justice Diversion Program
3. Staffing to expand our Multi-systemic Therapy Program
CEO Statement
Please visit us on the web at www.raphah.org
Board Chair Statement
We value compassionate healing.
We value positive transformation.
We value being called, empowered, and guided by God.
We value being just.
We value being excellent.
We value empowerment and freedom.
We value innovative collaboration.
Service Categories

Primary Category:

Education

-

Educational Services

Secondary Category:

Crime & Legal - Related

-

Administration of Justice

Tertiary Category:

Human Services

-

Family Counseling
Areas Served
We serve Metropolitan Nashville, Davidson County.