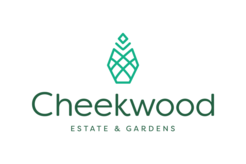 DONATE NOW
1200 Forrest Park Dr.
Nashville, TN 37205
Statements
Mission

MISSION
To preserve Cheekwood as an historical landmark where beauty and excellence in art and horticulture stimulate the mind and nurture the spirit.

VISION
Cheekwood will be a nationally recognized destination renowned for its distinctive beauty, historical significance, and excellence in art and horticulture.

VALUES
Celebration of Beauty that nurtures the spirit
Historical Preservation that pays tribute to the past
Education that stimulates the mind
Financial Responsibility in stewarding our resources
Creativity that ensures we are dynamic and innovative
Collaboration that embraces our community
Excellence as our standard of operation in all areas

Background

Cheekwood is a multi-faceted cultural institution presenting world-class art exhibitions, botanical gardens, history, educational programs, and seasonal festivals for approximately 280,000 annual local, national, and international visitors. With a mission to stimulate the mind and nurture the spirit, Cheekwood aims to inspire a lifelong love of art, history, and nature.

Cheekwood's story begins in the 1920s, when Leslie and Mabel Cheek of Nashville hired New York architect Bryant Fleming to design the Cheekwood estate, completed in 1932. The Cheek family gifted Cheekwood as a public institution in 1960. In a great act of support, Nashville Museum of Art sold its building, gave the funds to establish Cheekwood's operating capital, and transferred much of its collection to Cheekwood.

Through the 1990s, art donations and acquisitions continued to expand Cheekwood's permanent collection. Among the premier of the collection's fine and decorative art pieces are numerous paintings by "The Eight," photos of Louise Dahl-Wolfe, the largest collection of sculptures by William Edmondson, and works by Red Grooms, Georgia O'Keeffe, Andy Warhol, and other major American artists. Contemporary outdoor sculptures by Siah Armajani, Jenny Holzer, James Turrell, and others on The Ann and Monroe Carell Jr. Family Sculpture Trail establish Cheekwood as the region's most expansive space for outdoor, contemporary sculpture.

Cheekwood's 55-acre botanical garden and woodland has matured into one of Tennessee's most important natural landscapes and horticulture resources. Cheekwood is recognized as a Level 2 Arboretum by Arbnet and as a Center of Excellence by the Tennessee Urban Forestry Council, showcasing a nationally accredited dogwood collection, 10 acres of woodland, 13 display gardens, 150,000 spring bulbs, and 25,000 annuals grown in onsite production greenhouses each year.

Central to Cheekwood's mission is a commitment to providing enriching educational opportunities for the regional community, especially local students and those who have historically faced barriers to arts and culture programs. The institution's programs draw inspiration and relevance from the changing seasons and exhibitions on display at Cheekwood, contributing to the quality of life for its visitors.

Impact
Cheekwood's 2020 accomplishments include:

- Pivoting to continue robust and engaging programming during the pandemic. Cheekwood in Bloom's stunning tulips, daffodils and colorful blossoms were made accessible through virtual tours shared via email and social channels. Destination Cheekwood served 282 individuals from under-invested communities, and 3,000 complimentary family passes were distributed through a partnership with PENCIL. 62 outdoor wellness classes (yoga, meditation, forest bathing) were offered with 890 total participants. Cultural festivals became virtual and engaged almost 10,000 individuals online (El Día de Los Muertos, Japanese Moon Viewing).

- Welcoming 335,000 visitors in 2020. A significant milestone in institutional history, this accomplishment is particularly astounding considering the record-level attendance was achieved during the COVID-19 pandemic. Cheekwood attributes the high attendance to our enhanced botanical gardens, quality art exhibitions, expanded evening hours, and the safety of an outdoor venue.

- Reaching 19,000 member households. This was an institutional record and an increase from 15,000 member households in March 2020.

- Ending the year in a strong financial position despite a 10-week closure and limited-capacity operations. This was due, in part, to the Chihuly at Cheekwood exhibition (July 18, 2020 - January 10, 2021) that drew record attendance and sustained Cheekwood financially.


Cheekwood's 2021 goals are to:

- Act on plans to reclaim and elevate Cheekwood's recognition as Nashville's fine arts collecting Museum. Cheekwood will pursue this goal by establishing permanent collection galleries, addressing conservation, organizing exhibitions that celebrate significant permanent collection works, and launching initiatives to build acquisition funds and acquire new works to enhance the collection and period rooms.

- Ensure a balanced budget and strong financial position despite continued impact of the pandemic. Cheekwood will pursue financial stability by hosting dynamic indoor and outdoor art exhibitions (Sean Kenney's Nature POP!, In a New Light: American Impression: 1870 - 1940, The Sculpture of William Edmondson), launching Wellness 360 (new initiative focused on The Carell Trail and outdoor space), and enhancing established seasonal festivals (windmills for Cheekwood in Bloom and new installations for Holiday LIGHTS). These diverse offerings will drive attendance and membership, thus increasing revenue for Cheekwood.

- Act on Cheekwood's DEAI pledge by realizing current initiatives and developing new initiatives with concrete timelines and tactics. New DEAI initiatives will include staff and board composition changes, on-going training, intentional and thoughtful marketing to reach wider audiences, and continued commitment to community partnerships and outreach. Overall, Cheekwood will further its diversity of artists, designers, speakers, educators, performers, etc. that are engaged for exhibitions and programming.

- Complete Cheekwood's current Strategic Plan (2017 - 2021) and write the next five-year Strategic Plan (2022 - 2026). The plan will focus on Diversity, Equity, Accessibility, and Inclusion (DEAI) and wellness initiatives. Cheekwood will continue exemplary programming and visitor services, while delivering on our mission to "nurture the spirit and stimulate the mind" through excellence in art and horticulture.

Needs

Endowment: Since Cheekwood opened to the public in 1960 without an endowment, the institution has lacked adequate funds to maintain the historic property (55 acres of gardens and 90,000 square feet of facilities). Significant restoration of the historic core (mansion and surrounding landscape design) was deferred for years and is being addressed through funds raised through The Cheekwood Campaign launched in 2015 to: address significant deferred restoration; build endowment for the long-term care and preservation of the institution; establish capital reserves to ensure the continued investment in and maintenance of the Museum and historic property; and continue to realize opportunities identified in Cheekwood's Master Site Plan.

Annual Support: Approximately 83% of Cheekwood's operating budget comes from gate revenue, membership, and contributed revenue. Support raised through annual donations from individuals, corporations and foundations are essential to Cheekwood's programs, including presentation of art exhibitions, seasonal festivals and education and outreach.

Capital: Cheekwood seeks to establish infrastructure to improve the visitor experience through expanded parking, admissions processing upgrades, and orientation design.

CEO Statement

Once the family home of Mabel and Leslie Cheek, today Cheekwood welcomes over 280,000 visitors and serves the public as a botanical garden, arboretum, and museum with 1930s period rooms, as well as art galleries showcasing its permanent collection and mounted exhibitions. Listed on the National Register of Historic Places and accredited by the American Alliance of Museums, Cheekwood hosts year-round festivals, exhibitions, and programming to share its storied history while celebrating art and horticultural across the estate.

With 12 distinct gardens and a 1.5-mile woodland trail where modern and contemporary sculpture provides an awe-inspiring opportunity to experience art within a natural setting, Cheekwood has three-times been designated a USA Today Top 10 Botanical Garden. In 2020 it was nationally accredited as a Level II Arboretum.

In recent years, the institution has seen a renaissance, as funds from The $30M Cheekwood Campaign have provided the capital needed to address significant deferred restoration, while also building much-needed endowment, and realizing opportunities identified in its long-term Master Site plan.

Cheekwood exists for the public and has made great strides in recent years to launch notable outreach initiatives including free student field trips and Destination Cheekwood which provides free family field trips for those who might not otherwise have the opportunity to experience its unique beauty.

The institution is committed to embracing, pursuing, and celebrating diversity, equity, accessibility, and inclusivity in all it does, and is actively expanding efforts to reach a broader audience through everyday programming as well as time-honored cultural celebrations, including our El Día des los Muertos and Japanese Moon Viewing, and is excited to be debuting a new African American Cultural Celebration this year. Cheekwood still has much to do but is energized and moving forward with resolve.

As Cheekwood continues to assess how it can serve its community, we are excited to launch a comprehensive Wellness 360 initiative that will be unfolding with the guidance of an Advisory Council. Never more than during this past year, when the world struggled to deal with the COVID 19 pandemic, has Cheekwood better served its community, offering a nurturing space in which to renew mind, body and spirit.

As Lady Bird Johnson said, "Where flowers bloom, so does hope." Cheekwood is proud to be a source of hope in a world in need and a site in which as our mission states one can "nurture the spirit and stimulate the mind."


Board Chair Statement

Cheekwood is celebrated today as one of the finest examples of American Country Place Era estates in the United States. The demand for these grand residences and gardens dwindled as the depression persisted throughout the 1930s, and many disappeared altogether, along with the fortunes that helped build them. Others have been swallowed up by urban sprawl and commercial ventures. Cheekwood is rare not only in its survival but is made even more special by intact vistas unmarred by encroaching development. Today, its leaders have articulated a vision and strategy for ensuring that this remarkable landmark will be cherished for generations to come. That vision begins with a commitment to excellence in preserving "Nashville's national treasure" and leads to recognition of Cheekwood as a landmark destination.
Service Categories

Primary Category:

Arts, Culture & Humanities

-

Museums

Secondary Category:

Environment

-

Botanical Gardens & Arboreta

Tertiary Category:

Education

-
Areas Served
Cheekwood is committed to serving the Nashville and Middle Tennessee community. Additionally, we host thousands of visitors from across Tennessee, the region, the nation, and the international community.
TN - Davidson
TN
National
International