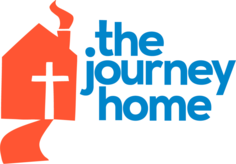 308 W Castle St
Murfreesboro, TN 37129
Statements
Mission
The Journey Home is a Christian ministry whose primary focus is to serve the homeless and disadvantaged of Rutherford County by providing practical resources and relationships that encourage faith, economic stability, wholeness, and reintegration into community life.
Background
Homelessness is a complex problem resulting from interconnected issues related to poverty and a lack of affordable housing. Its effects on families and individuals are far-reaching, impacting every facet of life and, for most of the community, are very difficult to understand. Real solutions require a Journey - carefully planned, personally motivated, and supported by resources needed for permanent change. Lasting change demands more than a bed and a meal. It requires meeting each person at their point of need, setting goals, improving education and life skills, addressing health, self-worth and relationship issues, and securing jobs and stable housing, to name a few. Above all it requires the hope and strength found in relationship with Jesus Christ.

The Journey Home was founded in 2006 to address issues of homelessness and poverty in Rutherford County. Together with like-minded organizations and community members, we work with families and individuals, helping them on their journey to sustainability.
Impact
The Journey Home's primary focus is to assist people in moving into permanent housing and providing for their basic needs. In 2020, The Journey Home:

Served more than 1,200 people and 900 households
Provided crisis cold-weather shelter to 334 people providing more than 2,600 overnight stays
Added 2 homes to our housing inventory for families and individuals bringing the total to 27 homes
Served 116 households with more than 240 people from homelessness to permanent housing
Provided tens of thousands acts of service though meals served through the Community Cafe, Coldest Nights Shelter open 7 days a week, providing hygiene supplies and clothing, and screenings, preventive care and checkups through the Wellness Clinic

More than 1,200 volunteers helped us accomplish the above listed goals.



Needs
The Journey Home relies on support from the community to continue this vital work. Investing in The Journey Home through your Time, Talent and Treasure will help provide permanent housing and basic needs for our clients.

CEO Statement
Scott Foster, Executive Director/President and Founder

The Journey Home began as a call God placed on my heart in 1982. Since it's beginnings in 2006, we have sought to follow God's lead in providing services that fill gaps we have in a fast-growing community. With rapid growth in general comes rapid growth in all population segments. We have seen a significant rise in the need for both affordable housing and poverty services in the county and city area. Slowly and methodically, we have worked to address these needs through our outreach center and by adding, to date, 27 affordable housing options not previously existing. It is our goal to continue to build on that not only through our organization but by building support and partnerships throughout the community, educating others of both needs and solutions. We have always felt called to work collaboratively within the community, as it really does take community to build community. We are currently helping to lead a community-wide effort to create a campus of services that will allow for more efficient coordination of services for the very-low income folks we serve. It is always challenging. Each family has needs specific to their situation. So many face a multitude of obstacles. A majority suffer from mental health and self-worth issues that make progress slow. But we are called by God to love our neighbors, to help the stranger, to serve. It is personal to our staff and the 1,200 or so volunteers that serve annually. Funding is always challenging, but we will follow the One that has led us in the past and are confident that He will provide for the needs of the future.
Board Chair Statement
Roseann Barton, Board Chair of The Journey Home

My history with The Journey Home began when the agency was founded in 2006. I knew Scott Foster, founder, and executive director, from church and our kids are the same age. Hearing of the plans for the founding of The Journey Home inspired me to become a monthly donor and volunteer. Once I retired from school administration, I wanted to do more and knew The Journey Home made a huge difference in people's lives. Joining the board as a Charity Circle representative, I became more involved and volunteered to serve meals and served on the fundraising committee. This year, I am honored to serve as Board Chair.

I've watched The Journey Home grow from serving meals, providing clothing, and assisting clients with employment to becoming an important resource for helping the homeless and disadvantaged. Our primary goal is for clients to become self-sufficient with gainful employment and permanent housing. It is so meaningful to me and important to those we serve for them to become productive members of our community working and providing for themselves and their families.

The Journey Home provides such important services to our community, and, because of this, has been selected by several large companies, foundations, and charitable organizations as a regular agency to fund. For example, the Murfreesboro Charity Circle has kept The Journey Home as one of its ten primary recipients for several years. Our regular donor program gives flexibility for donors to support the agency through a monthly, quarterly, or an annual donation. For me and many others, becoming a Trailblazer and supporting the agency monthly allows for a sizable gift in an installment plan. It also allows the agency to budget more efficiently for operations.

The Journey Home has relationships with many congregations and churches providing volunteers to help with daily tasks in serving clients and investing in The Journey Home financially through fundraisers and other giving opportunities.

We are grateful for the more than 1,500 annual volunteers that help, especially with the challenges presented by COVID. Many volunteers have chosen to quarantine, and their absence has resulted in increased costs with manpower and food preparation. Our clients have also been impacted by the pandemic with fewer opportunities for employment which directly impacts their permanent housing opportunities.

Our vision is to develop a community of agencies so those in need will have better access to resources. We are actively searching for land to build/renovate our next center - our current facility's lease is up in the Fall of 2021. We hope to purchase enough land to build and encourage other agencies to provide many services at one location. This model is successful in locations throughout the U.S.

Additionally, we are always looking for homes to renovate/rebuild that can serve as housing for our vulnerable community residents. I invite you to join me in supporting our vision for a community where EVERYONE can support themselves - with viable jobs, safe places for families to connect, and affordable housing.

Service Categories

Primary Category:

Housing, Shelter

-

Low-Income & Subsidized Rental Housing

Secondary Category:

Food, Agriculture & Nutrition

-

Food Programs

Tertiary Category:

Human Services

-

Human Services
Areas Served
Rutherford County, Tennessee