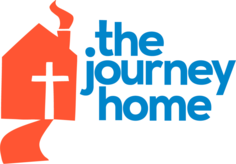 308 W Castle St PO Box 331025
Murfreesboro, TN 37133
Statements
Mission
The Journey Home is a Christian ministry whose primary focus is to serve the homeless and disadvantaged of Rutherford County by providing practical resources and relationships that encourage faith, economic stability, wholeness, and reintegration into community life.
Background
Homelessness is a complex problem resulting from interconnected issues related to poverty and a lack of affordable housing. Its effects on families and individuals are far-reaching, impacting every facet of life and, for most of the community, are very difficult to understand. Real solutions require a Journey - carefully planned, personally motivated, and supported by resources needed for permanent change. Lasting change demands more than a bed and a meal. It requires meeting each person at their point of need, setting goals, improving education and life skills, addressing health, self-worth and relationship issues, and securing jobs and stable housing, to name a few. Above all it requires the hope and strength found in relationship with Jesus Christ.
Impact
ACCOMPLISHMENTS: 1.Community Cafe, which is the primary engagement tool of the Outreach Center, served over 50,000 meals in 2018, coupled with distribution of 4,000 boxes of food staples. The Community Cafe provided employment for a full-time client-worker this year. 2. Our Outreach Center saw over 110 people, on average, each day this year to meet a wide variety of basic needs from nutrition, to showers, laundry and hygiene services, clothing needs, computer lab, mail and phone services, getting ID and birth certificates for work and mainstream benefits, care coordination/case management, and encouragement. 3.Supportive and Transitional Housing Programs provided stable housing and supportive services to a nightly average of 50 individuals throughout the year in 25 homes/apartments. Most households participate in the program 12 to 18 months to establish their plans for self-sufficiency. The program has a long history of moving participants to stable housing. 4.Provided re-housing and homelessness prevention services to 58 households during the previous year, assisting with case management and coordination of services with other agencies. 5. TJH is the lead agency for a cold-weather shelter program called Coldest Nights. Over 300 unique individuals enjoyed 2,370 shelter-nights when temperatures were below freezing and a risk to personal health and safety. 6. TJH continues to partner with the Homeless Alliance of Rutherford County, our county's Continuum of Care for the homeless population, preparing for the creation of a social services campus and development of additional affordable and supportive housing. GOALS: 1. We will continue to partner with our county's coordinated intake program increasing capacity to provide more efficient coordination of services and accountability for increasing client need. The goal is to unify and streamline our resources throughout the county. TJH will be the primary daytime intake point. This case management will include documenting and understanding the clients' housing, health, mental health, clothing, food, employment and transportation issues, creating a by-name list of persons requiring services, prioritizing needs, and creating case plans and making referrals. 2. Outreach Center is limited with usable space and expansion of third floor will provide much needed office space, meeting space and classrooms. We are in need of a partner to finish up this project in late summer 2019.
Needs
1. To engage additional financial partners and volunteer partners in the community. Specifically, we are looking for partners to assist in the development of additional affordable housing and supportive services to couple with it. We typically can leverage a $25,000 investment to result in a $125,000 acquisition. We are working on similar funding options for new construction projects. 2. Outreach Center is limited with usable space and expansion of third floor will provide much needed office space, meeting space and classrooms. Cost $15,000 ($5,000 remaining need to complete project).
CEO Statement
In Rutherford County, there are a number of small groups that provide a litany of services for the homeless and disadvantaged. The Journey Home serves as a primary gateway to connect folks with those services and provide a foundation of meeting basic needs in order that people who are struggling can take advantage of not only our services, but those of other community partners. We are also proud to have been involved in the engagement and development of several of these partners. In any effort to serve those in poverty, two needs must be met. First, there has to be a foundation meeting basic needs that makes it possible to stabilize existing situations and prepares people to have the hope and mindset to believe that something more is possible. Second, there has to be a wide-range of resources that support the plans that each person creates in order to move in a new direction and become reintegrated into community life. Relationships drive those changes. We are humbled to be able to provide a connecting point to begin the building of those relationships and journeys. Without a first step, there is no journey. Without community, there is no chance to become reintegrated in relationship with others. We are glad to be part of a community that cares about all it's members and believe God will continue to uniquely use this place and these people to do his will in this place. Geneva Poss, Director of Housing & Outreach
Board Chair Statement
The Journey Home began as a call God placed on my heart in 1982. Since it's beginnings in 2006, we have sought to follow God's lead in providing services that fill gaps we have in a fast-growing community. With rapid growth in general comes rapid growth in all population segments. We have seen a significant rise in the need for both affordable housing and poverty services in the county and city area. Slowly and methodically, we have worked to address these needs through our outreach center and by adding, to date, 25 affordable housing options not previously existing. It is our goal to continue to build on that not only through our organization but by building support and partnerships throughout the community, educating others of both needs and solutions. We have always felt called to work collaboratively within the community, as it really does take community to build community. We are currently helping to lead a community-wide effort to create a campus of services that will allow for more efficient coordination of services for the very-low income folks we serve. It is always challenging. Each family has needs specific to their situation. So many face a multitude of obstacles. A majority suffer from mental health and self-worth issues that make progress slow. But we are called by God to love our neighbors, to help the stranger, to serve. It is personal to our staff and the 1,500 or so volunteers that serve annually. Funding is always challenging, but we will follow the One that has led us in the past and are confident that He will provide for the needs of the future. Scott Foster, Executive Director/President and Founder
Service Categories

Primary Category:

Housing, Shelter

-

Homeless Shelters

Secondary Category:

Food, Agriculture & Nutrition

-

Food Programs

Tertiary Category:

Human Services

-

Human Services
Areas Served
Rutherford County, Tennessee