Hendersonville Performing Arts Company, Inc.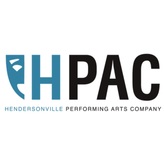 DONATE NOW
260 West Main Street Suite 204
Hendersonville, TN 37075
Statements
Mission
To encourage development of the performing arts in the community as well as the recognition of the performing arts as an important part of education for children and adults.
Background
Hendersonville Performing Arts Company (formally know as Steeple Players Theatre, Inc.), was established in 1994. We are located in the City Square Shopping Center in Hendersonville. We have grown consistently year over year and the quality of our productions continues to entertain and grow our audiences. Our leadership consists of a volunteer Board of Directors made up of residents of the Sumner County area. We depend solely on volunteers to do the work of our organization. Our budget is supported by revenue from productions, and sponsorships, grants, and donations. Our small venue seats 140 and allows for everyone to feel a part of each performance. We collaborate with local musicians, artists, students, and a variety of volunteers and Arts enthusiasts from all over the greater Nashville area. We also have 2 summer enrichment camps, and spring and fall classes open to children and youth in the community, our goal is to be to able accept any child or youth interested in attending the theater camp the opportunity to attend regardless of their ability to pay the cost of tuition.
Impact
We consider ourselves a teaching theatre and provide an environment where children and adults are encouraged to develop their skills and talents in theatre production. We welcome and encourage participation from area residents and those from surrounding areas. We generally produce 5 shows each season, a summer enrichment program, and workshops or classes for adults and children. We plan our production schedule to appeal to a broad audience. We take pride that each production will engage, excite, educate and inspire.
Needs
Our most pressing needs include funding for all or part of our season production, class, and summer camp expenses which total approx. $75,000 annually, financial support for our operating expense budget which totals approx. $60,000 annually. We are currently seeking financial support for the upgrade of our current sound and lighting equipment. In addition, we are always in need of volunteers to assist in set building, constructing props and costumes for our productions, and the marketing our theater to the community and surrounding areas.
CEO Statement
We are proud to work with talented directors, choreographers, musicians, actors, visual artists, and theater production experts who share a passion for the performing arts and are dedicated to the collaboration necessary to develop the magic on stage for each performance. We continue to amaze our audiences who tell others about us and that allows us to grow. There is no other organization like ours in our community. We provide volunteer cast and production opportunities for children and adults of various ages and backgrounds. Our auditorium seats 125 and we plan production performances to fill those seats at least 78 times this season. This, in addition to the various volunteer opportunities associated with each production, will allow us to serve more than 10,000 people during the season.
Service Categories

Primary Category:

Arts, Culture & Humanities

-

Theater

Secondary Category:

Education

-

Tertiary Category:
-
Areas Served
We primarily serve the Sumner, Robertson and Davidson county areas. However, we see volunteers and patrons from Rutherford, Dickson, Davidson, and Cheatham counties routinely. We are located in Hendersonville, so we are known best by our residents in the Hendersonville, Gallatin and White House areas.
TN - Sumner
TN - Cheatham
TN - Davidson
TN - Dickson
TN - Robertson
TN - Rutherford