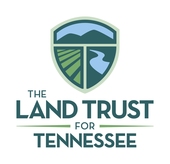 DONATE NOW
PO Box 41027
Nashville, TN 37204
Statements
Mission
The Land Trust for Tennessee's mission is to conserve the unique character of Tennessee's natural and historic landscapes and sites for future generations.
Background
The Land Trust for Tennessee was founded in January 1999 by Jean C. Nelson, Phil Bredesen, and a group of local citizens committed to conserving Tennessee's magnificent, yet rapidly-disappearing, natural and historic landscapes and sites. The shared vision of land conservation with respect to quality of life, public health, and personal enjoyment by future generations of Tennesseans remains the driving spirit and passion behind The Land Trust for Tennessee. Compelling need and growing community support have fueled our conservation of over 125,000 acres of open land over the last 20 years. An accredited, statewide not-for-profit 501(c)(3) founded in 1999, the Land Trust works with communities and landowners to protect our open spaces. Our work often involves the donation of conservation easements, which allow people to continue to own their land while placing limits on its development. We also purchase or accept donations of land to be protected. We work with communities and partner organizations to develop strategic conservation plans and to raise funds for land protection. And we serve as stewards of protected lands, ensuring that conservation agreements are respected. Although The Land Trust for Tennessee has conserved over 130,000 acres since our founding, we're not an anti-development organization. We simply believe in balancing growth by protecting lands for the environmental, aesthetic and economic benefit of Tennessee, making it a better place to live, work and play.
Impact
To date, over 130,000 acres of land in 71 counties have been protected through The Land Trust for Tennessee. As a result, park lands, farms, working forests, river corridors, historic landscapes, critical watershed areas, urban land, community and cultural resources, and recreational places are created, enhanced and protected drawing new residents, tourists and business to Tennessee. Our work has helped conserve signature places including Castle Rock, Fiery Gizzard, Mayfield Farm, Ropers Knob, critical lands around the Natchez Trace Parkway, and Leiper's Fork Gateways, as well as thousands of acres of family farms throughout the state. We have partnered with the city of Nashville on the Davidson County Open Space Plan to conserve critical urban green space as the city expands. With an office in Chattanooga, we continue to strengthen our reach across the entire state and become the voice of conservation for all who love Tennessee... making our state a better place to live, work and play.
Needs
Generous donations, gifts of land and the tireless work of our volunteers all play critical roles in achieving our mission. Thank you for your support.
CEO Statement
The distinctive, authentic, historic, natural lands of Tennessee connect and inspire all of us - visitors here for a day and those who live here for a lifetime. Our commitment is to leverage every available resource to ensure that places we love and the sense they instill are conserved forever. Each region and each community in our state has its own special natural character and its own needs and desires for the economy; for the health of its people; for its natural resources; for its farms, forests and waters; and for the needs of its families.

-We see vibrant cities and towns, where residents have access to parks and green space, with abundant and accessible fresh local food and clean water.
-We see a statewide urban green plan with green corridors connecting communities.
-We see small communities that have retained their natural and historic characteristics.
-We see expansive, vibrant working forests and natural forests.
-We see diverse, lively wildlife habitats in every region of our state.
-We see a rural landscape with a robust agricultural economy. We see a future where age-old farming communities thrive, while new faces join old with a clear intention of making rural Tennessee their home.
-We see a visitor's vision of Tennessee as one to behold and experience for its bustling cities with access to green spaces that reflect the natural beauty found in rural communities. We see a future when the protection of our scenic routes and small towns forever brings travelers to all parts of our state.
-We see citizens across Tennessee with an understanding of and commitment to the deep connection between land conservation and sense of place. We see a future when the hearts, minds, and everyday choices of Tennesseans make this a place where rich and poor, urban and rural, children and elders all have a connection to the land and its importance in their lives.
-We see Glen Leven Farm as a regional, if not national, center for conservation excellence, showcasing the work of The Land Trust and providing a direct connection to the land for people from all walks of life.
-We envision a future where Tennesseans know why this work is essential, know who we are and recognize the difference we have made.
-We envision a future where the Land Trust for Tennessee has expert staff and ample financial resources, including significant and ever-growing endowed funds that support operations, stewardship and land protection projects. Our work requires that we have the capacity and the capability to take on the biggest - sometimes heroic - conservation projects.

Board Chair Statement
Statement from the President: During this period of rapid growth in certain regions of our state, especially in Middle Tennessee and in the Chattanooga region, the Land Trust for Tennessee is challenged to prioritize, fund and strategically undertake land conservation projects in both proactive and responsive ways; ensure our ability to steward these protected properties forever; and bolster awareness of our work to help ensure the permanence of our work. To address these challenges, we will define statewide conservation priorities - in partnership with communities, government agencies and other NGOs - to protect critical landscapes. We will maintain and enhance conservation values on lands protected by the Land Trust and ensure that we have the financial and staff capacity to manage our stewardship obligations. We will leverage our conservation successes so that Tennesseans recognize the importance of conservation to our communities and see the Land Trust as an essential resource. We will develop a financial master plan to ensure our short- and long-term financial stability and to meet bold conservation and organizational goals. We will ensure that the Land Trust has the talent and infrastructure to support a respected and robust organization. Our 21 years of operation with a reputation for integrity, collaboration, significant acreage under protection and strong staff and board leadership positions us well to meet the statewide conservation opportunities and undertake funding campaigns to accomplish our goals.
Service Categories

Primary Category:

Environment

-

Land Resources Conservation

Secondary Category:

Environment

-

Natural Resources Conservation & Protection

Tertiary Category:

Environment

-

Forest Conservation
Areas Served
Under our statewide charter we assist communities and landowners throughout the state of Tennessee.