Nashville Education Community and Arts Television Corporation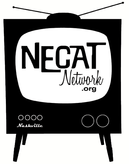 DONATE NOW
120 White Bridge Pike #46
Nashville, TN 37209
Statements
Mission
Nashville Education, Community, and Arts Television (NECAT) is a nonprofit 501(c)(3) organization with a mission that is two-fold: 1. expose middle TN viewers to arts and education programming created both locally and around the world, and 2. teach individuals and organizations who wish to make TV shows how to do so, let them use our equipment and resources, then broadcast those shows for them. We run 3 public television channels that have served the community since the 1970s. These channels are Music City Arts (our arts channel), iQtv (our education channel), and Access Nashville (our community access channel). All 3 channels are 24 hours a day and are broadcast on television via Comcast channels 9, 10, and 19 in Davidson County, via AT&T U-Verse channel 99 in 19 middle TN counties, and livestreamed on the internet 24 hours/day via www.necatnetwork.org. A local portal for individuals and organizations to express their ideas and perspectives via television, NECAT is also, from the viewers' perspective, a window into music, theater, dance, environmental science, conservation, multi-cultural and organic cooking, politics, humor, alternative energies, healthcare services, and business strategies---from our own community as well as in other regions, ideologies, countries, and languages.
Background
The PEG station entity presently known as NECAT was formed in 2010 after Nashville Metropolitan Government and the Metro Council combined Metropolitan Educational Access Corporation (MEAC) and Community Access Corporation (CAC), two PEG station entities created in the 1970s when Comcast first came to Nashville. A consolidated Board of Directors was appointed to provide guidance and oversight for the network. PEG stations (Public, Education, Government stations) are different from PBS stations, though many people understandably confuse the two types. PEG stations are created when a large commercial entity, like Comcast in our case, first moves into a community and wants to sell its goods and services to residents. To do so, the entity must pay that community's government a franchise fee and must also provide airwaves (at no cost) for the creation of public arts, public education, and public access programming. The law does not require any of the franchise fee funds to be put toward the creation of content for these free airwaves, but if the community can gather the funds for a PEG station and nonprofit staff, the airwaves are there to be filled. Since the 1970s when our community's first PEG stations were created, Nashville Metropolitan Government has seen the value of the channels' content, the TV production skills training for the public, and opportunities for community voices to be heard, and has generously contributed Comcast franchise funds to these very affordable stations, covering virtually every expense the channels had. The significant turning point for the organization occurred in 2013 when a federal law changed, restricting PEG stations' use of corporate funds (from Comcast in our case and recently also AT&T U-verse) to being spent only on capital expenditures. No more salary or day-to-day operational costs could be covered by this traditional source of funds for the organization. Since July 2013 and the hire of our new CEO, NECAT's staff and board have worked hard to engage multiple corporate, foundation, and university entities from our community in the content and funding of NECAT. We see these types of community partners as our future success and financial stability. With a history of local programming reaching back 38 years, NECAT is committed to being the portal between the doers and viewers in our community...for arts, for educational programming, and for community voices. Our by-laws establish a self-governing board of directors committed to producing, obtaining and sponsoring television programming that fulfills the educational, artistic, and community needs of viewers. NECAT's board of directors is appointed by the Mayor of Nashville, but NECAT is not part of Nashville government. It is a stand-alone 501(c)(3) nonprofit organization operating, programing, and producing programming for Music City Arts, iQtv, and Access Nashville.
Impact
We are very proud of the following statistics and plans for growth: Roughly 400,000 Tennesseans have television access to our channels.Since July 1, 2015, more than 260 community members have taken our TV Production classes and begun making shows (since July 1, 2013?a pivotal year for us due to a change in federal law restricting our traditional source of funding?-more than 777 people have taken our Television Production Level One class and begun making TV shows). This number is increasing steadily and we will foster its growth.During Fall Break 2015 and Spring Break 2016 for local schools, NECAT hosted sold-out TV Production Camps for teenagers learning to make TV and work in a team. These camps are now annual events and in summer 2017, we added a summer TV production camp.Former Mayor Barry and Metro Council granted NECAT's request to lead a team of teenage producers and crew in the creation of 20 thirty-minute episodes about local arts and local community education topics to run on TV, stream online, and be shared in all ways by all organizations possible. We are eager to train and engage as many teenagers as possible in this ongoing endeavor as well as continue to mentor and guide those teen producers who are already in the pipeline from the last 18 months.We presently have 220 current producers and 70 current technicians. These are members of the community making local television shows.Access Nashville currently has 79 different local television series.Music City Arts and iQtv currently have 45 different local television shows.Since July 1, 2013, more than 3,032 new episodes of locally-produced shows have been submitted by the community for broadcast.We have given more than 143 television production classes since July 1, 2013 (Levels 1, 2, and 3, Lighting, Audio, Editing, Green Screen, Pre-Production, Advanced Production, How to Take Your Show to the Next Level, How to Tell Your Nonprofit Story for Television, etc.).By September 2019, we will have trained over 200 MNPS high school students from broadcast academy career paths on our equipment in our studio since the high school collaboration began in 2014 with Pearl Cohn and Hillwood High Schools. In 2015 we brought new groups of students from those two schools and added more schools with the same model. This year it is our goal to continue bring new incoming broadcast students from the existing schools and to catch up McGavock and Cane Ridge by serving 50 students from each rather than just 25 since those are the newest groups in our training. Beyond the MNPS broadcast academy collaboration, we have further exposed more than 3,600 other teenagers to careers in TV since July 2013 through camps, demos, fairs, and presentations.Our members range from middle school students to people in their 80s representing multiple races, languages, religions, physical abilities, and economic demographics.
Needs
1. NECAT is seeking yearlong daily channel sponsors for three channels. To sponsor one channel for one day a week, all year long, the cost is $10,000. It is $15,000 to sponsor two channels on one day of the week, all year long, and it is $20,000 to sponsor all three channels on one day of the week, all year long. NECAT offers significant benefits:a) acknowledging sponsors on TV, on our online broadcast, on our website, and via our Facebook/Twitter pages throughout their day each week, b) inviting employees of channel sponsors (and their children age 11 and up) to take our TV production classes at no cost throughout the sponsorship period, c) by filming multiple 90-second acknowledgements for the sponsor to be broadcast via NECAT and to also be used by the sponsor in any other way the sponsor may wish (company e-newsletter, company website, etc.). These acknowledgements are professionally filmed by NECAT at no additional cost to the sponsor. For more information, please contact Cameron McCasland at cameron@necatnetwork.org or by calling (615) 354-1273. 2. Volunteers to serve on the Program Review Committee - New shows are submitted weekly by producers and need to be reviewed before being added to our broadcast. If you are interested in evaluating submitted shows against a simple checklist of criteria, please contact Cameron McCasland at cameron@necatnetwork.org or by calling (615) 354-1273. Reviewers can earn free classes at NECAT by reaching certain benchmarks in number of shows reviewed. 3. Increased registration in our Online Automated Monthly Giving Program - NECAT supporters can enroll in our Automated Monthly Giving Program that sends your pre-defined gift amount each month from your account to NECAT's. No gift amount is too small to matter---and the cumulative giving of all such monthly donors is essential to our success. (Automated monthly gift amounts from $5 to $500 monthly would be greatly appreciated). 4. General Support to Operations via annual gifts ($100-$9,999)
CEO Statement
As I write this statement in July 2016, today is my three-year anniversary as CEO of NECAT. I'm immensely proud of our accomplishments these last three years. It was tough for an organization to begin a fundraising campaign after 38 years of existence, but that is what we did these past three years. How wonderful to have 3 television channels you can turn to any time of day and enjoy local arts information, local educational programming, and see members of our very culturally diverse community discussing topics that matter to them? To me, that is one more element that makes Nashville a spectacularly connected city. Nashville is a creative hub and there is no reason NECAT couldn't be the biggest and most prolific PEG station in the country. With community funds behind us and fellow nonprofit entities using our resources to tell viewers about their services and goals, our role is obvious, valuable, achievable, and compelling. Difficult? Yes. Worthwhile? Absolutely. I was hired in response to a change in federal law that limited the way NECAT's traditional source of funding since 1978 could be spent going forward. As of July 2013, Comcast and AT&T franchise funds allotted to NECAT could only be spent on capital---no longer on operations. This is both a dark cloud and a silver lining---certainly we are working hard to find new sources of revenue to cover our (modest) operational costs, but the great thing that came of this is that suddenly we had about $150,000 in Comcast funds that had to be spent on capital. So the technical staff made a strategic list of the equipment that would be a game changer for NECAT technologically. In March, we loaded out our charmingly vintage production and broadcast equipment and installed much more sophisticated cameras, lights, video booth bank, and broadcast equipment. These new items---along with our major efforts inviting the creative communities of musicians, filmmakers, theater groups, and arts/education entities to be part of NECAT and let us be a resource to them---have brought a major influx of new students. Our TV Production Classes have been full every month and the word is getting out that NECAT is an effective, open, and affordable place to bring ideas to life. My vision for our three channels is that NECAT is the portal between the doers and the viewers. If an entity or a person wants his voice to be heard, we can absolutely help achieve that. And if viewers want to see what's going on in all aspects of our community, we can show them. I'm proud to be here and take the responsibility very seriously to make NECAT all it can be.
Board Chair Statement
Over the last five years I have been consistently amazed to see members of our community not only learn how to create but in many instances see a passion come alive where perhaps they didn't think it was present or possible. NECAT's core mission of education, creation and curation of content provides a service to the community both young and old and also has allowed to guide several in new career paths. Since becoming Chair in 2018 I have been even more inspired to help the organization continue to grow and look for new avenues where services can be augmented as well as bring more awareness to what NECAT has to offer. Since operating costs outweigh production and membership fees it falls to the board to help get additional support in both grant sponsorship and from personal donations. We have been lucky to have found such great partners like The Community Foundation and our goal is to keep being able to provide these services not just for the Nashville Arts Community but for any of Nashville's residents who have a dream or vision they would like to see brought to life. We thank you for your support and hope our relationship can continue in the years to come.Tyler Pittman, Vice President Sales & MarketingSony Music EntertainmentNECAT Board Chair
Service Categories

Primary Category:

Arts, Culture & Humanities

-

Television

Secondary Category:

Education

-

Educational Services

Tertiary Category:

Community Improvement, Capacity Building

-
Areas Served
We reach more than 400,000 middle Tennesseans via Comcast (Davidson County) and AT&T U-Verse subscribers (19 middle Tennessee counties), plus our internet audience. Our 225+ active member producers and technicians are all locals using our studio to create their own shows. Membership increases each month. The number of middle TN nonprofits who use NECAT increases weekly. They submit existing content for broadcast, make new programs, and contribute Community Event Bulletins for broadcast.
TN - Davidson
TN - Bedford
TN - Coffee
TN - Cheatham
TN - Dickson
TN - Franklin
TN - Giles
TN - Hickman
TN - Lawrence
TN - Marshall
TN - Maury
TN - Montgomery
TN - Moore
TN - Robertson
TN - Rutherford
TN - Smith
TN - Sumner
TN - Williamson
TN - Wilson