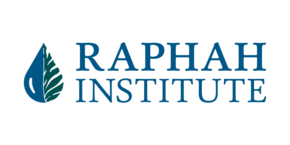 DONATE NOW
615 Main Street
Nashville, TN 37206
Programs
Description
Early Embrace works towards the holistic wellbeing of young children, their families, and their communities by offering a healing and restorative early learning program.

We advance equity in education by increasing low-income families' access to high-quality early learning. Our network of programs includes family empowerment programs as well as supports for home-based childcare providers. We target the communities in Davidson County with the highest child poverty rates, working to help communities heal from systemic racism and structural harm.

Addressing racial inequities in early childhood education is at the center of our work. We empower Black early educators, foster culturally sustaining pedagogy, and actively work to eliminate opportunity gaps for Black children.
Beneficiaries
Blacks, African Heritage
Females
Infants to Preschool (under age 5)
Program Areas Served
Davidson County

Budget
$1,200,000.00
Description
The Restorative Justice Diversion Program (RJDP) serves youth (ages 12-17) responsible for felony harms and those who have been harmed by them. We use Restorative Community Conferencing (RCC) and Restorative Advocacy (RA). RCC is an evidence-based, restorative approach to finding justice involving highly supported, in-person conversation between the youth, those they have harmed, and their impacted communities. All parties work together to understand the impact created by the harm, address historical trauma associated with the harm, and create a victim-centered restoration plan that supports the healing of the person harmed and the youth's transformation. Restorative Advocacy is a mentorship-based engagement for promoting positive youth development and trauma reduction in youth. In RA, we help youth connect with pro-social relationships, activities, and therapies that promote healthy executive function and reduce both the incidence and impact Adverse Childhood Experiences (ACEs).
Program Successes
94% - Percentage of people harmed who have completed the restorative justice diversion process who say they are satisfied with the justice outcomes of the process
4% - Percentage of youth who have completed the RJD process who have been rearrested
0% - Percentage of the youth who have completed the restorative justice diversion process who have been convicted on a new charges
Category
Crime & Legal - Related
-
Administration of Justice
Beneficiaries
Adolescents Only (13-19 years)
Victims
Long-term Success
Long-term success can be described as:
1. When given the option of restorative justice, over 90% of youth who commit criminal harm and those harmed by them elect for restorative justice.
2. More than 90% of the youth who complete some form of post-secondary education program.
Short-term Success
Two primary factors describe the short-term success of this program:
1. When measured for 3 years post-program completion, recidivism for youth who complete the program remains under 10%
2. The percentage of participants who were harmed and self-describe as experiencing a just outcome remains 90% or greater
We describe recidivism as returning to juvenile court for delinquency.
Program Success Monitored By
The program is evaluated via participant survey at the beginning, middle, and end of participation. In addition, post-completion surveys are completed at 12 months, 18 months, and 36 months. Finally, via our partnership with Juvenile Court, a records check is made on each youth at 36 months to measure recidivism.
Program Successes
94% - Percentage of people harmed who have completed the restorative justice diversion process who say they are satisfied with the justice outcomes of the process
4% - Percentage of youth who have completed the RJD process who have been rearrested
0% - Percentage of the youth who have completed the restorative justice diversion process who have been convicted on a new charges
Program Areas Served
Davidson 'County
Budget
$284,000.00
Description
MST is an evidence-based program that empowers youth (aged 12 - 17) and their families to function responsibly over the long term. MST reduces delinquent and antisocial behavior by addressing the core causes of such conduct - and views the client as a network of systems including family, peers, school, and neighborhood. Therapists have small caseloads and provide services in the home at times convenient to the family. The average length of treatment is between 3 and 5 months, and therapists and provider agencies are held accountable for achieving change and positive outcomes.

Beneficiaries
Adolescents Only (13-19 years)
Offenders/Ex-Offenders
Program Areas Served
Davidson County