Hendersonville Performing Arts Company, Inc.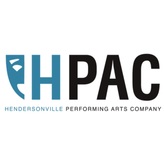 DONATE NOW
260 West Main Street Suite 204
Hendersonville, TN 37075
Programs
Budget
$150,000.00
Description
We plan 5 productions each season. Which include a mixture of musicals and non-musical plays. Our season runs September through August. In addition, we plan a Summer Enrichment Program, which is a youth drama education program.
Program Areas Served
None

CEO/Executive Director/Board Comments
While we have consistently grown our theatre, our operating expense and production expense continues to rise as well. If we can obtain financial support for production costs, our ticket sales will support our operating budget. We have an opportunity to continue our momentum and reach more people in our community with the performing arts experience and education. We are searching for financial support that will allow us that opportunity.