Mid-Cumberland Community Action Agency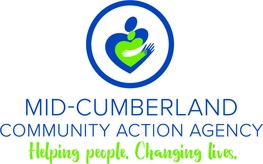 DONATE NOW
3735 N. Mount Juliet Rd.
Mount Juliet, TN 37122
Statements
Mission
Mid-Cumberland Community Action Agency is committed to empowering people and communities toward economic independence.

Background
Mid-Cumberland Community Action Agency (MCCAA) was founded in 1971 as a result of the Economic Opportunity Act of 1964. Since then, MCCAA has been helping low-income individuals and families become more self-sufficient.

MCCAA provides multiple programs & services through the Community Services Block Grant, Head Start/Early Head Start, the Low-Income Home Energy Assistance Program, the Weatherization Assistance Program, and The Emergency Food Assistance Program. We assist our community by providing much needed services that include rent and utility assistance, personal hygiene items, early childhood education, and weatherization as well as nutrition services including education, food pantry, and commodities.

Services are provided to those facing crisis and in danger of utility disconnection or eviction, those who could simply benefit from a little help, and to those who have expressed interest in creating and achieving long-term education, employment, and family well-being goals. Intensive one-on-one case management and mentoring as well as car repairs, uniforms, school expenses (books, computers, supplies, etc.), and services, support, and financial assistance are available to address a myriad of obstacles preventing individuals from attaining their goals.

MCCAA Head Start offers research-based and age-appropriate curricula and learning activities for children ages six weeks to five years. Our programs focus on age-appropriate play and individualized learning opportunities. All children are involved in educational and fun activities including music, art, storytelling, and recreation.

MCCAA also provides deposits, rent, utilities, and other needed services to the homeless population. Through our EDVS program (Elderly, Disabled, and Veterans), individuals may receive assistance with prescriptions, medical supplies, and other needs specific to this population. MCCAA also provides coaching and budgeting assistance and community classes with topics including budgeting, employment, energy conservation, and family well-being.
Impact
Mid-Cumberland Community Action Agency assists low-income individuals and families, elderly, disabled, children, and unemployed individuals with the goal of empowering them and our communities toward economic independence and self-sufficiency. Below is a list of accomplishments MCCAA made in 2019 while reaching this goal:

• Distributed 9,512 food boxes to low-income individuals (451,518 lbs. of food)
• Provided LIHEAP (Low-Income Home Energy Assistance Program) services to 10,674 individuals
• Provided Weatherization services to 88 individuals
• Provided nutrition services to 1,432 individuals
• Assisted 3,090 individuals with housing services
• Assisted 680 individuals with health services
• Assisted 65 individuals with income & asset building services
• Assisted 29 individuals with employment services
• Served 214 individuals with case management services
• Served 934 children through Head Start
• Served 75 children through Early Head Start

Overall, MCCAA provided 34,481 individuals with greatly needed assistance to meet everyday needs and obtain or maintain independent living situations.
Needs
While Mid-Cumberland Community Action Agency does receive federal and state funds to provide direct client benefits, there are many areas that the Agency cannot cover with federal or state funding alone. These areas include funding to assist customers that may not qualify under federal program guidelines and seed funding to pilot new programs with innovative approaches to fostering self-sufficiency for the low-income population.
With the major issue of the "fiscal cliff" impacting low-income families, MCCAA needs private funding that is not restricted by federal guidelines. As customers attain the goals of the programs funded by federal grants, they become ineligible for particular services. Therefore, in order for the Agency to continue providing services and to encourage the attainment of program goals, unrestricted funding is vital.
Service Categories

Primary Category:

Human Services

-

Centers to Support the Independence of Specific Populations

Secondary Category:

Community Improvement, Capacity Building

-

Community & Neighborhood Development

Tertiary Category:
-
Areas Served
Mid-Cumberland Community Action Agency serves seven counties: Cheatham, Robertson, Rutherford, Sumner, Trousdale, Williamson, and Wilson. The agency also serves Cannon County with its Head Start/Early Head Start program.
TN - Cheatham
TN - Robertson
TN - Rutherford
TN - Sumner
TN - Trousdale
TN - Williamson
TN - Wilson
TN - Cannon