1919 results found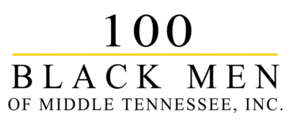 ---
100 Black Men of Middle Tennessee
To nurture and enhance the growth, development and opportunities for young Black males of Middle Tennessee.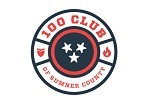 ---
100 Club of Sumner County Inc.
The mission of The 100 Club of Sumner County is to help provide for the surviving spouse and dependents of Police Officers, Firefighters and EMTs who lose their lives in the line of duty in Sumner County.
---
13th Judicial District Recovery Court Support Foundation
The Recovery Courts Support Foundation's is a 501(c)(3) organization dedicated to supporting matters related to the 13th Judicial District Recovery and Veterans Treatment Court programs, and to secure funding and provide financial aid toward the operation and expansion of the Recovery and Veterans Treatment Courts. The Support Foundations mission is to facilitate recovery for individuals involved in the 13th Judicial District Recovery and Veterans Treatment Courts so that they can become responsible, law-abiding, productive citizens.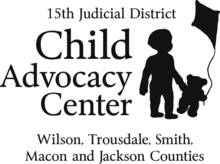 ---
15th Judicial District Child Advocacy Center
Our mission is 'To reduce the trauma of child abuse and facilitate the healing process.' This is accomplished by utilizing a Child Advocacy Center (CAC) method of abuse investigation. To reduce the trauma of child abuse a child is interviewed one time by a trained forensic interviewer. The child is interviewed in a child-friendly environment which also helps to reduce the trauma to the child.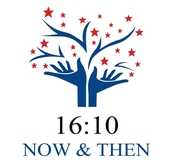 ---
16:10 Now & Then, Inc
Our mission is to inspire at-risk youth and young adults to strive for better lives and not become a number. We do this by providing the encouragement, knowledge and understanding needed to become self-sufficient. By setting realistic goals for individuals and their families we help pave the way for participants to lead successful and productive lives.
---
180 Degrees Ministries
180 Degrees Ministries communicates the way to REALLY live.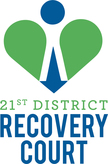 ---
21st District Recovery Court Inc.
The mission of the 21st Drug Court is to provide the 21st Judicial District a non-adversarial, cost-effective treatment alternative to traditional sentencing for non-violent offenders whose crimes result from drug or alcohol addition.

---
23rd District Judicial Advocates, Inc.
The 23rd District Judicial Advocates, Inc. serves the needs of citizens who find themselves negotiating the complicated maze of the criminal justice system, the juvenile justice system, or those who stand on the threshold of such involvement, and who need physical and/or financial support. Emphasis is placed on assisting with services promptly when required, and to seek long-term solutions to chronic problems such as alcohol and drug addicition while assisting individuals and their families to live outside the justice system.
---
The 23rd Psalm Ministry
Our mission is to help lower-income families through education.
---
2nd Chance 4 Pets
2nd Chance 4 Pets is an all-volunteer nonprofit 501(c)(3) organization. Our mission is to reduce the number of pets unnecessarily euthanized each year due to the death or incapacity of the human companions who care for them. We provide pet owners, veterinarians and animal welfare organizations with comprehensive information and lifetime care solutions in an effort to ensure that pet owners have planned for the possibility that their pets might outlive them.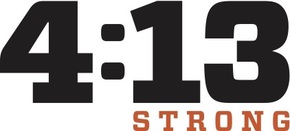 ---
4:13 Strong, Inc.
To break the cycle of poverty, crime and dependency by providing faith-based educational, vocational, and life skills training.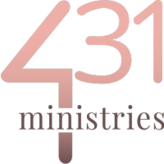 ---
431 Ministries, Inc
431 Ministries tends to the needs of the overlooked and underserved women of Middle TN by providing safety and stability, giving them hope and a plan for an independent future.
---
5 Loaves 4 Kids
The mission of 5 Loaves 4 Kids Backpack Club is to provide food on the weekends to needy children in the preschool, elementary, and middle schools of Tullahoma, Tennessee through donations of individuals, organizations and grants.
---
510 Foundation
510 Foundation seeks to make the world a better place by helping those in greatest need and ensuring the next generation has opportunities to thrive. We accomplish our purpose through programming that provides physical nourishment and spiritual enrichment to all people in our community, including human services, athletics, art education, and scholarship programs.

---
917 Society
To impress upon students the relevance and practicality gained through an understanding of the U.S. Constitution. Our mission is to provide a free program to schools to celebrate Constitution Day on September 17th with a film narrated by Nick Clooney to be shown in the classroom and a commemorative keepsake State and U.S. Constitution for each student. Also, a website for teachers and student to support and supplement education about the State and U.S. Constitutions.