Tennessee Association of Craft Artists (Tennessee Craft)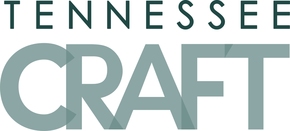 DONATE NOW
2423 Eugenia Ave
Nashville, TN 37211
Statements
Mission
Tennessee Craft creates opportunities for the state's independent craft artists to thrive. As the only networked community of its kind across the state, Tennessee Craft, with more than 500+ members throughout the state, nurtures talent and creates artist connections through year-round professional development programs funded by donors, grants, and signature exhibition events. We serve the arts community, strengthen connections between artists of all growth levels, and share craft traditions with the public in new and unexpected ways. That's why we've been Tennessee's largest, most visible and most respected craft organization since 1965. HIGH QUALITY: Tennessee Craft creates high-value enrichment and professional development opportunities for craft artists around the state. RELATIONSHIP-DRIVEN: Tennessee Craft creates environments for life-changing connections to spark and grow, fostering supportive, artist-to-artist relationships; creating connections between artists and their customers; building maker communities across the state; and creating intimate connection between curious buyers and handmade, one-of-a-kind pieces that speak to them. ROOTED: Tennessee Craft is dedicated to the preservation of traditional craft methods, the promotion of local and regional talent, and educating our membership as well as the public on the people, processes, and rich traditions of craft in Tennessee. EMPOWERING: Tennessee Craft empowers craft artists around the state by creating opportunities for artistic and professional growth, craft education, art exhibitions, community exposure, patron sales, and advocacy. Our network of makers, mentors and appreciators is supportive of growth at all levels. Every Tennessean benefits from a thriving arts community. That's why Tennessee Craft has worked for 57 years to champion the fine craft movement, producing top-notch events worth attending, featuring art worth owning, from artists worth supporting.
Background
Founded in 1965, Tennessee Craft developed as a volunteer organization for a decade and hired its first paid staff in 1976, committed to encourage, develop and promote craft and craft people in Tennessee. Tennessee Craft offers a multi-faceted approach to increase the interest in fine craft and career-viability for craftspeople in Tennessee, nurturing new generations of craft artists. We strive to: ENCOURAGE professionalism among craftspeople, CREATE MARKETING opportunities for craft artists, INCREASE public UNDERSTANDING of and appreciation for fine craft, and PROVIDE a FORUM for members to encourage mutual support. Based on the Tennessee's developmental districts, Tennessee Craft created regional chapters, with six now active, receiving seed money and a charge to provide local programming, allowing us a unique means of responding to member needs and interests regionally. The board is comprised of 21 members elected from the statewide membership and community supporters, including one representative from each Chapter. Tennessee Craft also has an Advisory Council of 14. In 1972, Tennessee Craft developed the Spring Craft Fair in Centennial Park, still ongoing in the same park. The Fair showcases the largest selection of 21st century Tennessee craft exhibited at one time in the country. A second craft fair was added in the fall of 1978 and was designed to be a juried national show, comprise of outstanding craft artists from across the country and serving as inspiration to Tennessee artists and collectors. Both Fairs include the Emerging Makers Tent, an artist entrepreneur incubator program, that helps launch the art careers of emerging craft artists. Tennessee Craft provides a positive, practical experience to artists to sell their handcrafted product in the marketplace with guidance from craft fair veterans. For $25 each, member artists can test the waters at a professional craft fair. An emerging maker can be any age with limited craft fair experience. Currently, Tennessee Craft serves approximately 500 members statewide; 30% of our members live in counties deemed more than 50% rural, providing them with a vital link to the larger craft community. More than 35% of our membership resides in the Midstate Chapter, a group of thirteen counties centered around Nashville, and more than 93% of our budget is spent within Davidson County.
Impact
ACCOMPLISHMENTS: 1) Tennessee Craft (TC) Fairs, which are featured twice annually in Nashville's Centennial Park, have become an anticipated part of Nashville's culture, completely free and accessible to the public. These events feature craft artists who are among the best in the nation, building public appreciation of fine craft, growing craft artists' careers, and bringing talented artists and the community together to show and sell artists' work. These complex productions engage hundreds of artists and dozens of businesses, having a significant economic impact on the greater community, with annual spending for exhibited artwork exceeding $1 million. 2) TC will present the 9th Annual TENNESSEE CRAFT WEEK (TCW) in October 2023. TCW is an outgrowth of a larger organized effort called American Craft Week (ACW), an annual recognition of craft across the nation. TCW shines a spotlight on the collective impact that Made in Tennessee craft has on our culture, community and economy. Over 85 events statewide have been organized and promoted in a single year. An honorary chairperson lends credibility to our messaging and helps attract media attention, with Tennessee's First Lady Crissy Haslam serving first, followed by Diamond Rio's Gene Johnson, a woodworker, country music legend Tanya Tucker, and news media personality Demetria Kalodimos. Musicians Craig Morgan and Ketch Secor were our most recent spokespeople. Recognition in the form of national awards came our way immediately, including Most Innovative Concept, Outstanding Family Event, Outstanding Legacy of Craft Education and Demonstration, and Most Informative Speaker, Ultimate Group Celebration, Exceptional Public Sector Support and Best Event at a Library. In 2019, TCW was named Best State Wide Craft Event, and in 2020, TC received the award for Most Creative Concept for a virtual event. ACW paused awards in 2021, but we look forward to another successful TCW in 2022. 3) For the first time, TC received a matching $25,000 Challenge Grant for our annual giving campaign and a $25,000 2020 Operating grant from the Windgate Foundation, who supports fine craft organizations on the national stage. 4) TC support of artists expanded this year. We build maker communities across the state by offering fully-paid week-long craft workshop scholarships, including tuition, materials and room and sometimes food, at one of three prestigious Tennessee craft programs - Appalachian Center for Craft, Arrowmont and Shakerag Workshops. The proceeds from our artist professional development workshop and a partnership with each school creates this unique opportunity to fulfill TC's mission, providing educational advancement to craft artists wishing to improve their knowledge and skills in a craft medium of their choice. 5) TC presented its 25th Best of Tennessee Craft Biennial Exhibition at the TN State Museum in 2021/22 with 75 craft art pieces. New audiences were introduced craft art in the State Museum's world-class exhibition and via engaging programming. Artists in the exhibition were elevated, making rewarding sales and connections.
GOALS: 1) Continue reach out and relationships building with representatives of culturally diverse communities, broadening community representation in our artist pool and diversifying board membership. 2) Increase relationships with organizations with mutual benefit to all missions. 3) Analyze, remodel opportunities to artists throughout the state, offering an array that benefits artists in varying stages of their craft art careers. 4) Attract broader media attention and digital reach, and increase number of new artists participating.. 5) Develop and launch a new perpetual e-commerce marketplace for craft artists and their work - Shop Tennessee Craft. 6) Expand volunteer and intern programs. 7) Listen and learn, even more so, to the needs and interests of our constituents, partners and the arts communities, adapt to ensure relevant impact, during pandemic recovery
Needs
Tennessee Craft's primary needs relate to ensuring the sustainability of our organization and personnel capacity building including addition of an Outreach Coordinator. We need:
*A craft champion, who is connected to the greater philanthropic community, and to join us on our Board Development Committee currently, and on our Governing Board when a vacancy permits;
*Marketing assistance in managing a statewide media campaigns and further enhancing our marketing delivering and reach into communities;
*$25,000 in corporate sponsorships per fair ($50k per year);
*$30K to enhance our educational and community outreach programs, mentorship and apprenticeship programs, equity programs and initiatives, continue direct artist support and career development, exhibition opportunities, sustain our free events, plus build a donor appreciation aspect to our ongoing work;
*Board members, interns, volunteers to provide expert guidance in the areas of marketing, fundraising, event management and estate-planning and to join us in hands-on of the staging and executing of our fairs and other artist initiatives.
CEO Statement
At the core of Tennessee Craft are artists helping artists. As the only open membership organization in Tennessee devoted exclusively to craft and craft artists, we continue to explore the changing ways artists need our help to grow in their craft and business. With a policy of open membership, we provide services for anyone interested in craft, from the beginner to the professional, encouraging them in their development and linking in professional and master craft artists in ways that enrich learning. Our newsletters, e-news blasts, website and social media presence bring vital information and opportunities to all members and beyond. Individually, members take advantage of such programs as our business management, artist professional toolbox workshops and juried craft fairs, group shows and marketing opportunities, as well as our statewide competition/exhibition. Education and outreach serves to enrich understanding and appreciation of fine craft. From training programs for rising artists to education programs for fair attendees, Tennessee Craft exposes thousands of people to this accessible art form every year. Programs that excite and educate the public to the value of hand-crafted work contribute markedly to the success of those working full-time in the field. Our programs preserve fine craft traditions that people care about. By providing direct access for the public to craftspeople and their creative process, we heighten the public's appreciation for the individual artists behind the work. Most people have some meaningful connection to or daily interaction with a handcrafted items, making craft a highly accessible medium that many relate to. As craft objects have a longer life than any individual, they become heirlooms valued for their history and the stories they tell. Their treasure is the ongoing narrative of the object - the provenance of the piece, who gave it to whom and for what occasion, and the artist's story - why artists made the work, what or who inspired them, why they made the choices of medium, texture, color or embellishment. Tennessee Craft will continue to explore ideas for new initiatives that can bring craft to more people and inspire our future craft artists and appreciators, to be sure our living craft culture survives. This organization enriches the city's circle of fine arts, enhancing Nashville and Tennessee's identity as a creative community and artist colony.
Board Chair Statement
Tennessee Craft welcomes all to join us in celebration of handmade craft as we focus on our mission to continue the tradition of fine craft in Tennessee. Whether a master craftsperson, an aspiring craftsperson, an enthusiast, or the curious, we invite all to join us at one of our sponsored events. We offer the opportunity to get to know other lovers and makers of handmade craft who are members of one of our six regional chapters that stretch across the state. Our Board of Directors consists of community professionals and craft artists. When serving on committees, board members' focus on the goals and objectives of our Strategic Plan allow us to work together to assure the value and ongoing importance of our mission.
Service Categories

Primary Category:

Arts, Culture & Humanities

-

Arts & Culture

Secondary Category:

Arts, Culture & Humanities

-

Professional Societies & Associations

Tertiary Category:

Arts, Culture & Humanities

-

Community Celebrations
Areas Served
Tennessee Craft is a statewide organization. With a home base in middle Tennessee our most impactful program--two juried craft fairs--are produced and presented locally in Nashville. Statewide, our six volunteer-run chapters serve their local area with programs, events and education for their region. Over thirty-five percent of our membership resides in the Midstate Chapter, a group of thirteen counties centered around Nashville and more than 95% of our budget is expended within Davidson County.