Cannon County Rescue Squad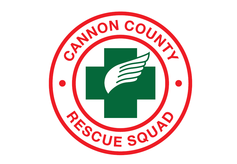 DONATE NOW
618 Lehman Street
Woodbury, TN 37190
Fiscal Year
Fiscal Year Start
01/01/2023
Fiscal Year End
12/31/2023
Projected Revenue
$104,255.00
Projected Expenses
$109,881.71
Organizational Budgets and Other Documents
IRS Letter of Exemption
Detailed Financials
Revenue and Expenses
| Fiscal Year | 2022 | 2021 | 2020 |
| --- | --- | --- | --- |
| Total Revenue | | $115,473.00 | $263,120.00 |
| Total Expenses | | $107,907.00 | $258,471.00 |
| Revenue Less Expenses | ($-0.00) | $7,566.00 | $4,649.00 |
Revenue Sources
| Fiscal Year | 2022 | 2021 | 2020 |
| --- | --- | --- | --- |
| Foundation and Corporation Contributions | | $0.00 | $0.00 |
| Government - Federal | | $0.00 | $0.00 |
| Government - State | | $0.00 | $0.00 |
| Government - Local | | $0.00 | $0.00 |
| Government - Unspecified | | $0.00 | $116,607.00 |
| Individual Contributions | | $11,930.00 | $46,637.00 |
| Indirect Public Support | | $0.00 | $0.00 |
| Earned Revenue | | $0.00 | $0.00 |
| Investment Income, Net of Losses | | $184.00 | $265.00 |
| Membership Dues | | $0.00 | $0.00 |
| Special Events | | $29,379.00 | $26,668.00 |
| Revenue In-Kind | | $0.00 | $0.00 |
| Other | | $73,980.00 | $72,943.00 |
Expense Allocation
| Fiscal Year | 2022 | 2021 | 2020 |
| --- | --- | --- | --- |
| Program Expense | | $0.00 | $258,471.00 |
| Administration Expense | | $0.00 | $0.00 |
| Fundraising Expense | | $0.00 | $0.00 |
| Total Revenue/Total Expenses | | | 102% |
| Program Expense/Total Expenses | | | 100% |
| Fundraising Expense/Contributed Revenue | | | 0% |
Top Funding Sources
Fiscal Year
2022
2021
2020
Top Funding Source & Dollar Amount
$0.00
Other Revenue
$73,980.00
Government Grants
$116,607.00
Second Highest Funding Source & Dollar Amount
$0.00
Fundraising Events
$29,379.00
Other Revenue
$72,943.00
Third Highest Funding Source & Dollar Amount
$0.00
Contributions, Gifts, and Grants
$11,930.00
Contribution, Gifts, and Grants
$46,637.00
Assets and Liabilities
| Fiscal Year | 2022 | 2021 | 2020 |
| --- | --- | --- | --- |
| Total Assets | | $122,527.00 | $119,021.00 |
| Current Assets | | $100,831.00 | $86,481.00 |
| Long-Term Liabilities | | $0.00 | $0.00 |
| Current Liabilities | | $0.00 | $0.00 |
| Total Net Assets | | $122,527.00 | $119,021.00 |
Endowment Info
Do you have an endowment?
No
Capital Campaign Info
Are you currently in a Capital Campaign?
Anticipated In 3 Years
Do you anticipate a campaign in the next 5 years?
Yes
Solicitation Permit Info
State Charitable Solicitations Permit
Exempt
Form 990s
Audit Documents
Foundation Staff Comments
---
Rescue Squads are exempt from Charitable Solicitations requirements. Financial figures taken from the 990.990 prepared by H & R Block. Any foundation and corporate gifts are included with Individual Contributions sum, as these figures are not separated in 990 document. *For 2011, 2012, 2014, 2015, & 2016 program expenses list on page 2 exceed total expenses listed on page 1. Expenses are not broken down into Administrative, Program, and Fundraising expenses in 990 document; percentages shown here are approximations.* Comment provided by Nicole Rose 03/13/2023.