Cannon County Rescue Squad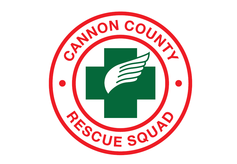 DONATE NOW
618 Lehman Street
Woodbury, TN 37190
Executive Director
---
Executive Director
Mr. Michael Underhill
E-mail
MUnderhill@CannonCountyRescue.com
Term Start
January 1993
Michael's Experience: Michael Underhill has served in volunteer emergency services since 1987. He is a Vehicle Extrication Instructor and a Certified Fire Fighter. He holds various certifications from the Tennessee Association of Rescue Squads, Tennessee Fire Training Academy, and the Federal Emergency Management Agency. He is a charter member of The Short Mountain Volunteer Fire Department, and he has served them as Chief from its formation to the present. He is also a lifetime member of the Mooretown Volunteer Fire Department and the Tennessee Association of Rescue Squads. He has extensive experience in non-profit management, leadership, fire fighting, and rescue operations.
Senior Staff
---
| Name | Title |
| --- | --- |
| Mr. Adam Hayes | Senior Vice President |
| Mr. Chris Brushaber | Chief Financial Officer |
| Mr. Dwayne Lambert | Junior Vice President |
| Mr. Tim Bell | Chief Operating Officer |
Staff
| | |
| --- | --- |
| Full Time Staff | 0 |
| Part Time Staff | 0 |
| Volunteers | 25 |
| Contractors | 0 |
| Retention Rate | 0% |
Plans & Policies
| | |
| --- | --- |
| Does your organization have a Fundraising Plan? | Yes |
| Does your organization have a Strategic Plan? | Yes |
| Years Strategic Plan Considers | 5 |
| When was the Strategic Plan adopted? | January 2019 |
| Does your organization have a Management Succession Plan? | Yes |
| Does your organization have a Policy and Procedure Plan? | Yes |
| Does the organization have a Nondiscrimination Policy? | Yes |
| Does the organization have a Whistle Blower Policy? | |
| Does the organization have a Document Destruction Policy? | |
Evaluation
Is there a formal evaluation for...
Frequency (if applicable)
CEO/Executive Director
Yes
Annually
Senior Management
Yes
Annually
Non-Management
Yes
Quarterly