Rest Stop Ministries, Inc.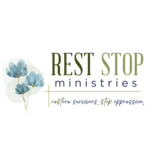 DONATE NOW
PO Box 156
Hermitage, TN 37076
Executive Director
---
Executive Director
Dr. Rondy Smith
E-mail
rondysmith@reststopministries.org
Term Start
March 2013
Rondy's Experience: Dr. Rondy Smith is the Founder and driving force behind the organization. Dr. Smith fills the Executive Director role. Dr. Smith has a strong educational background: Earned Doctorate from Vanderbilt University in Human and Organizational DevelopmentMaster's in Organizational Communication from the University of Kansas Bachelor's in Communication Studies from Trevecca Nazarene University In addition, she holds many professional certifications including:Strengths Coach from Gallup and Principle Centered Leadership from Franklin Covey Member of Nashville's Center for Nonprofit Management for the last two years Her work experience includes:12 years on the faculty of Trevecca Nazarene University where she was Founding Director of the Master's Program in Management, writing much of the curriculum and teaching the keystone courses. Management Consultant with Executive Learning, Inc.. She retained consulting clients during her tenure in Academia, ranging from Fortune 500 companies to small nonprofits.Ordained minister in the Church of the Nazarene and served 14 years as Community Life Pastor at Hermitage Church of the Nazarene. Dr. Smith is a well-respected leader, not only in the local community, but in National and International arenas as well. Has served on the Board of Come to the Fire MinistriesHas served the Nazarene Denomination as Chair of the Global Women Clergy CouncilWas a Steering Committee Member for the Nazarene Kenya Gender Based Violence Partnership andA pioneer member of the Nazarene Denomination's Freedom Network, the anti-trafficking arm of the Church of the Nazarene.
Senior Staff
---
| Name | Title |
| --- | --- |
| Jill Woicik | Director of Programs |
| Randy Woicik | Director of Operations |
| Dr. Rondy Smith | Executive Director |
Staff
| | |
| --- | --- |
| Full Time Staff | 8 |
| Part Time Staff | 2 |
| Volunteers | 100 |
| Contractors | 1 |
| Retention Rate | 94% |
Plans & Policies
| | |
| --- | --- |
| Does your organization have a Fundraising Plan? | Under Development |
| Does your organization have a Strategic Plan? | Yes |
| Years Strategic Plan Considers | 5 |
| When was the Strategic Plan adopted? | February 2015 |
| Does your organization have a Management Succession Plan? | Under Development |
| Does your organization have a Policy and Procedure Plan? | Yes |
| Does the organization have a Nondiscrimination Policy? | Yes |
| Does the organization have a Whistle Blower Policy? | Yes |
| Does the organization have a Document Destruction Policy? | Yes |
Evaluation
Is there a formal evaluation for...
Frequency (if applicable)
CEO/Executive Director
Yes
Annually
Senior Management
Yes
Annually
Non-Management
N/A
N/A