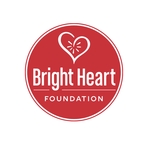 DONATE NOW
P.O. Box 3463
Brentwood, TN 37024
Executive Director
---
Executive Director
Mrs. Linda Pilkinton
E-mail
linda@brightheartfoundation.org
Term Start
June 2018
Linda's Experience: Linda Pilkinton is the co-founder of Bright Heart Foundation with her husband, Clint Pilkinton. They have a baby who lives with a Congenital Heart Defect called Hypoplastic Left Heart Syndrome. Linda is also the Director of Events at Belle Meade Plantation since 2007.
Staff
| | |
| --- | --- |
| Full Time Staff | 0 |
| Part Time Staff | 0 |
| Volunteers | 1 |
| Contractors | 0 |
| Retention Rate | 100% |
Plans & Policies
| | |
| --- | --- |
| Does your organization have a Fundraising Plan? | Yes |
| Does your organization have a Strategic Plan? | Yes |
| Years Strategic Plan Considers | 3 |
| When was the Strategic Plan adopted? | September 2020 |
| Does your organization have a Management Succession Plan? | No |
| Does your organization have a Policy and Procedure Plan? | No |
| Does the organization have a Nondiscrimination Policy? | No |
| Does the organization have a Whistle Blower Policy? | No |
| Does the organization have a Document Destruction Policy? | No |
Evaluation
Is there a formal evaluation for...
Frequency (if applicable)
CEO/Executive Director
N/A
Senior Management
N/A
Non-Management
N/A