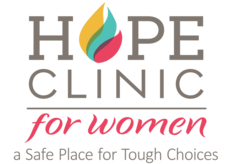 DONATE NOW
1810 Hayes Street
Nashville, TN 37203
Executive Director
---
Executive Director
Ms. Renee Rizzo
E-mail
rrizzo@hopeclinicforwomen.org
Term Start
January 2004
Renee's Experience: Renee Rizzo has been with Hope Clinic for Women since January 2004. Prior to this, she had 14 years of experience in both corporate and church ministry. Just prior to her arrival at Hope Clinic, she was in full time church ministry in Connecticut as a Business Administrator and then Director of Equipping Ministries. Before that, she worked in the for-profit sector with a worldwide financial service company, a health care company and the corporate office of one of the largest book chains in the country. Her professional experience in Finance, Marketing, Database Research, and Strategic Planning has been essential for bringing strong fiscal responsibility and long range planning to Hope Clinic. Her church ministry and volunteer experience as a coach and bible study leader brought her much needed crisis counseling, bible study and volunteer management experience. She feels passionate about helping all people?especially women who have been hurt or broken?realize there IS hope, and that God has a purpose for each one of us. In 2008 she received the 'Women of Influence' Award by the Nashville Business Journal. She was on the ANE council for area Executive Directors for 8 years and the President for one year. Since 2012 she has been a speaker/trainer for Center for Nonprofit Management. In 2016, she was nominated as a Finalist for a "CEO of the Year" award at CNM's "Salute to Excellence."
Staff
| | |
| --- | --- |
| Full Time Staff | 10 |
| Part Time Staff | 8 |
| Volunteers | 234 |
| Contractors | 1 |
| Retention Rate | 63% |
Plans & Policies
| | |
| --- | --- |
| Does your organization have a Fundraising Plan? | Yes |
| Does your organization have a Strategic Plan? | Yes |
| Years Strategic Plan Considers | 1 |
| When was the Strategic Plan adopted? | October 2020 |
| Does your organization have a Management Succession Plan? | Yes |
| Does your organization have a Policy and Procedure Plan? | Yes |
| Does the organization have a Nondiscrimination Policy? | Yes |
| Does the organization have a Whistle Blower Policy? | Yes |
| Does the organization have a Document Destruction Policy? | Yes |
Evaluation
Is there a formal evaluation for...
Frequency (if applicable)
CEO/Executive Director
Yes
Annually
Senior Management
Yes
Annually
Non-Management
Yes
Annually
Awards
---
| Award / Recognition | Organization | Year |
| --- | --- | --- |
| Finalist for CEO of the Year Award | Center for Nonprofit Management | 2016 |
| Finalist for Compassionate Care Award | Center for Nonprofit Management | 2017 |
| Fundraising Award: 1st Place for Website | Association of Fundraising Professionals | 2002 |
| Renee Rizzo, Women of Influence | Nashville Business Journal | 2008 |
CEO/Executive Director/Board Comments
---
Hope Clinic has a small staff. Typically 7-9 full time staff and a few part time staff. For the Advancement Staff the cycle of retention is 3 years as many who come to this position are early in their career and this becomes a stepping stone. With a small staff there is little room to grow and there is a ceiling on salaries beyond cost of living. All Advancement staff who have left in recent years were able to secure positions at other corporate or nonprofit positions that were a jump in management level. We have a similar 2-3 year cycle for many of the program staff as they have come right from their Masters programs and this agency provides a wide variety of counseling and project management experience. It is also a place they are accruing their much-needed hours to get licensed. Almost all staff who leave here go directly into private practice. While this does create some movement that is noticeable because of our small size, we are in a rhythm of working within that and are proud of the places our staff goes when they leave. Our CEO and Business Director have been here 5+ years providing some continuity through the transitions on the Administrative side.