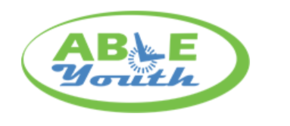 DONATE NOW
2000 Mallory Lane, Suite 130-542
Franklin, TN 37067
Statements
Mission
To reach and teach all children in wheelchairs the importance of complete independence, which in turn leads to self-esteem, motivation, and a desire to excel. The children of A.B.L.E. Youth are taught to Adapt, Believe, Love and Enjoy life as it pertains to them. As the children show signs of independence, they are introduced to all types of wheelchair sports and recreation which further enhance their belief they are truly 'capABLE' of anything in life.
Background
Rick Slaughter started a children's independence / sports program in February of 1997. Rick himself being in a wheelchair and having played all sports from his chair realized the incredible benefit sports could have on someone's life. There was no other program in the area, and he knew it was his calling to create such a program. After letting other non-profits run the program, in 2003 he felt it was the right time to make A.B.L.E. Youth its own non-profit entity. Independence is the main goal and mission of the program, as most kids entering A.B.L.E. Youth have been over-protected by mommy and daddy. We not only teach the children, but also educate the parents as to what 'helping' their child truly entails. All kids in the program must learn how to dress, bathe, perform bowel and bladder routines, etc...in a different fashion than a typical child. After a child begins showing signs of independence, he/she is introduced to various types of wheelchair sports such as tennis, basketball, water skiing, snow skiing, golf, etc...These activities not only provide physical fitness but also provide emotional well being and self-esteem. All children are not athletes in the true sense of the word, yet all A.B.L.E. Youth participants are athletes in a bigger and more important game: the game of life. The children are given instruction on life skills to improve their odds of success as they grow into adulthood. Spiritual growth, financial issues and job interview skills are taught to the children so they will have a better understanding of what to expect in the world around them.
Impact
The most important goal of A.B.L.E. Youth is to teach children in wheelchairs to become completely independent in all areas of their lives, to graduate from high school, and enroll in college or enter the workforce. Four of our participants graduated from high school this year and are planning to attend college. We are proud of these young men and women, as they are perfect examples of what we are all about. We have a strong wheelchair basketball program with Paralympic gold medalist Emily Hoskins coaching our team. The team travels to tournaments to play other NWBA Junior Division teams and to collegiate camps to build their skills and to learn from other athletes and coaches. We have continued our partnership with Achilles International, and our kids have participated in races throughout the year. Race Judicata and the Hope & Possibility Race were highlights of our racing season. Our recent Life Trips to Orlando and Atlanta have given our kids a chance to practice independent living away from home and to try some new athletic opportunities, such as adaptive paddleboarding and swimming with dolphins. Some of our many goals for the following year include growing our home independence program where our kids will be visited and observed taking care of themselves in their own home setting. We also plan to begin a swimming program in conjunction with the Nashville Dolphins and then have our kids compete against kids from around the United States in meets such as the Dixie Games. Another goal for A.B.L.E. Youth is to recruit more children ages 3 - 7 for our tiny tot program. We have been blessed over the last 19 years and are grateful for the continued support of so many good foundations, companies, and people in the Middle Tennessee area.
Needs
Board Members interested in being actively involved Volunteers for Super Sports Saturdays particularly during the summerCorporate SponsorsRecruitment of childrenOngoing practice facility for our wheelchair basketball team
CEO Statement
The A.B.L.E. Youth program is the only one of its kind in the state of Tennessee. Hundreds of children with disabilities and their families have been positively affected by participating in the program. Many parents drive more that an hour each way to allow their child the opportunity to participate, which demonstrates that the program works. We motivate and inspire these children to be the best they can be, no matter what the circumstances. Quality of life, self-esteem and a true purpose for living are just a few of the many benefits obtained from participating in the program. Unfortunately children continue to be born with disabilities and other kids have accidents resulting in disabilities. Our kids need us now more than ever. It is my goal, my duty and my mission to make sure the program stays intact and continues to provide life lessons and experiences to allow these precious children their well-deserved success.
Board Chair Statement
A.B.L.E. Youth continues to be committed to children and families from all walks of life. Our goal is to teach children with disabilities to function as normal individuals as they continue through life's journey. We educate on the simple things: hygiene, dressing, cooking, cleaning, going to school, physical activity, sharing and, most of all, caring. Our greatest successes occur when A.B.L.E. Youth children realize that no task is too great for them. A.B.L.E. Youth has been able to transform young children, who otherwise looked at life as hopeless from a wheelchair, into bright, competitive, happy young adults who are capable of giving back to their community. To see these happy individuals succeed in life defines A.B.L.E. Youth.
Service Categories

Primary Category:

Youth Development

-

Youth Development Programs

Secondary Category:
-
Tertiary Category:
-
Areas Served
While we are based in Middle Tennessee, any child is welcome, no matter where they live.
TN - Davidson
TN - Wilson
TN - Sumner
TN - Williamson