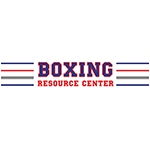 405 42nd Ave. N
Nashville, TN 37209
Statements
Mission
Boxing Resource Center's mission is to enhance fitness, learning, appreciation for, and a sense of community among youth and adults through engagement in amateur boxing. We aim to make boxing accessible through our research, program design, educational outreach, and training.
Background
Boxing Resource Center was founded in 1999 by Christy Halbert, with the goal to create an amateur boxing program that would encourage participants of any age, race, class, sex, or goal, whether competition or fitness. Christy knew first-hand the benefits of boxing training, including the physical benefits of developing improved strength and fitness, the mental benefits of facing challenges in training and competition, and the social benefits of training in a diverse atmosphere within a sport traditionally attractive to those most marginalized and counted 'out.' Christy imagined an organization that would encourage boxers inside and outside the ropes, particularly in their educational pursuits. In a few years, Boxing Resource Center has grown into its own space, and its programs such as Hit the Books, have brought together a growing group of volunteers who also desire to make a difference in the lives of marginalized young people within the community.
Impact
Boxing Resource Center provides boxing training and competition programs for persons of any age, race, class, or gender. Through quality training and events, athletes experience positive personal growth within an accepting and diverse climate of athletes and volunteers. Boxers are encouraged in academics and community-building through a variety of activities outside typical boxing training. Research shows that sport participation within diverse climates leads to improved fitness, self-esteem, mutual respect, and improved classroom outcomes. Our research, educational programs, and program design distinguishes us, and helps us assist other boxing programs.
Needs
1. Increased and long-term funding sources.2. Larger facility in order to expand our programming.3. Volunteers for classes and for our after-school 'Hit the Books' and 'Boxing/Literacy' programs.
CEO Statement
Boxing Resource Center was founded in 1999, and earned non-profit status in 2003. In the summer of 2005 we transformed a factory basement into a state-of-the-art boxing facility, and in May of 2007 we transformed another basement space, moving to East Nashville. In the fall of 2011 we began the work of renovation of an abandoned building in the downtown area, which is our current location. Many volunteers work at BRC to keep the facility and programs operational. We are a diverse group, cooperating to create a welcoming and safe space. Our style of boxing training is centered around science, and we strive to provide positive experiences for fitness, recreational and competitive boxers, alike.
Service Categories

Primary Category:

Recreation & Sports

-

Amateur Sports

Secondary Category:

Youth Development

-

Tertiary Category:

Youth Development

-

Youth Development Programs
Areas Served
We serve clients around middle Tennessee and the surrounding area through in-house programs, outreach programs, research, and education. Our physical facility is located near downtown Nashville (Davidson County).