Middle Tennessee Science and Engineering Fair Foundation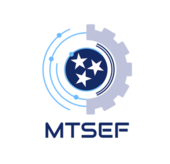 DONATE NOW
1900 Belmont Blvd Belmont University
Nashville, TN 37212
Statements
Mission
Fostering the advancement of secondary school STEM education and student research, and sponsoring the annual middle Tennessee Science and Engineering Fair to exhibit student innovation to the public.
Background
The Middle Tennessee Science and Engineering Fair (MTSEF) is the premiere STEM competition for middle and high school students in Nashville-Davidson County and its surrounding counties (Williamson, Rutherford, Wilson, Sumner, Robertson, Cheatham, Dickson, Houston, Humphreys, Montgomery, Stewart, Hickman, Lewis, Maury, Perry, Wayne, Trousdale, Bedford, Giles, Lawrence, Lincoln, Marshall, Moore, Madison). The Fair was originally held at Vanderbilt University for 51 years and subsequently at Austin Peay State University for 13 years. For the past few years, the Fair has been held at Belmont University. For the 68th consecutive year, MTSEF serves as a forum for students to conduct research and experimentation and exhibit their scientific and engineering projects to the public. Projects are evaluated for awards in 22 scientific and engineering categories and for special awards funded by local, state, national, and international sponsors. MTSEF is an affiliate of the Society for Science and the Public and sends grand prize winners to compete at the Intel International Science and Engineering Fair (ISEF) competition each year. Top middle school projects move on to compete in the Broadcom MASTERS (Math, Applied Science, Technology and Engineering Rising Stars), the premiere national science and engineering competition for middle school students. MTSEF is supported by the Middle Tennessee Science and Engineering Fair Foundation, an independent TN non-profit corporation serving to advance secondary school science and engineering education and student research in Middle Tennessee.
Impact
Past Year: Organized and sponsored the (regional) Middle Tennessee Science and Engineering Fair held at Belmont University in March, 2019. Awarded a total of 115 prizes at the Fair. Sent two grand prize winners to the Intel International Science and Engineering Fair at Phoenix, AZ, in May, 2019. Grew the rural and urban underserved school outreach program, targeting the 24 counties surrounding Davidson County. Goals this Year: Sponsor and fully-fund the Middle Tennessee Science and Engineering Fair in March, 2020. Increase participation and raise awareness of the importance of STEM in public and rural middle and high schools in the Middle Tennessee area.Help address gender inequality in STEM by inspiring female and minority participation in the Fair.
Needs
Prioritized Needs: Financial Support for awards, Fair operations (table rental, signage, bulletins, etc...) in the amount of $17,500/year. Volunteers (2) to help with Fair and Foundation administration 2-4 hours/week (manage paperwork, respond to questions). Volunteers (20) to help with operations on Fair day. Volunteers with subject-matter expertise (100) to help judge fair projects on Fair day. Volunteers to help with project approval process (2-4 hrs/week for several weeks in Dec/Jan). Volunteers (10) to travel to middle and high schools to help organize and judge school science fairs.
CEO Statement
The Middle Tennessee Science and Engineering Fair (MTSEF) is completely funded through the generosity of individual and corporate donations and is not sponsored by any university. Last year, MTSEF awarded over 115 prizes, including two grand prize winners that participated in the Intel International Science Fair. This year, MTSEF expects even greater participation, and we need your help. Please consider making a individual or corporate gift today - you will be helping to promote STEM interest in our regional middle and high school students. In this day and age, STEM skills are not just for STEM jobs. Please consider serving as a STEM advocate to our youth and community.
Service Categories

Primary Category:

Education

-

Educational Services

Secondary Category:

Science & Technology

-

Science & Technology NEC

Tertiary Category:

Youth Development

-

Youth Development Programs
Areas Served
MTSEF is the ISEF-affiliated regional fair that encompasses 25 counties in Middle Tennessee.
TN - Davidson
TN - Williamson
TN - Cheatham
TN - Dickson
TN - Giles
TN - Hickman
TN - Houston
TN - Humphreys
TN - Lawrence
TN - Lewis
TN - Marshall
TN - Maury
TN - Montgomery
TN - Moore
TN - Perry
TN - Robertson
TN - Rutherford
TN - Wayne
TN - Bedford
TN - Stewart
TN - Sumner
TN - Trousdale
TN - Wilson
TN - Lincoln
Statewide