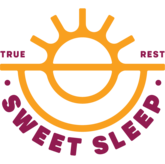 DONATE NOW
PO Box 1546
Brentwood, TN 37024
Statements
Mission
Sweet Sleep exists to demonstrate God's love and hope in Christ to the world's orphaned and vulnerable children, improving their quality of life. Sweet Sleep accomplishes this mission by empowering caretakers in these children's communities through cooperative businesses and micro-finance savings groups. Originally founded to provide beds to vulnerable children, Sweet Sleep still distributes beds on short term mission trips, through partnerships with US-based churches and engaging VBS curriculum for children.
Background
Sweet Sleep exists to demonstrate God's love and hope in Christ to the world's orphaned and vulnerable children, improving their quality of life. Founded in 2003, our organization has provided beds to more than 32,000 children and has empowered more than 1000 vulnerable women to nourish, clothe, and educate their young.

We manage to do what we do with the support of a small leadership team and through the championing of caring, committed individuals such as yourself who are deeply invested in our cause and want to improve the outcomes of vulnerable and orphaned children.

Over these past 19 years, we've been focused on serving the underserved, and have learned so much about the orphan crisis and how to best care for these vulnerable children. We've traveled near and far, delivered beds, and helped children feel rested and loved. Now, our purpose is to enable local individuals to care for children in their communities through our cooperative businesses and savings groups called CO•OPs.

Sweet Sleep CO•OPs unite single mothers, widows, and caretakers through jointly owned local enterprises. We provide Christ-centered business training and startup capital to develop and nurture these local businesses and savings groups. In doing so, individuals are empowered to generate sustainable income that helps them afford food, clothing, medical care, and school fees for their families. So far, we've created more than 90 CO-OPs and financed over 1000 businesses, but this is only the beginning.

We believe that God's love is what cultivates true resilience and strength in the face of adversity, so we make it our priority to spread His Word to underserved communities. By turning to the Bible, children feel secure, and the grandmothers, single mothers, and widows who have taken it upon themselves to care for them are comforted and empowered to live a life full of purpose.

Millions of orphaned and vulnerable children across the globe have no option but to sleep on concrete, packed clay earth, soiled and shredded foam, or broken-down pre-Soviet era beds. Having a comfortable bed to sleep on is essential to their health and wellbeing, as it shelters them from disease, helps them recover from illness, and allows them to feel rested for class, church, and family activities.

Impact
For over 19 years, Sweet Sleep's impact on the world's orphaned and vulnerable children has been tremendous, as we've learned new and sustainable ways to empower communities to care for their own. In 2021, we celebrated these achievements by announcing the REST of Sweet Sleep, with all that it entails: a new brand, a new website, and a razor focus on empowering women through jointly owned cooperative businesses and savings groups, called CO•OPs.

These new platforms have been a tremendous resource, as we strive to educate champions on the challenges faced by families in Uganda and connect those champions to the solution of linking arms with Ugandan women who would care for the vulnerable children, if given the means to do so.

During the 2020/2021 lockdown, our CO•OPs thrived, as they pivoted their business models to meet the changing needs of their communities. Others had access to emergency funds in their savings groups, which allowed them to provide for their families during that time. And while public gatherings were banned, our CO•OP groups became The Church, hosting small-group gatherings for worship and discipleship.

In 2021, our all-Ugandan staff successfully launched 24 CO•OPs - training and empowering 261 members, who are providing for 1385 vulnerable children and elderly family members in their households. Since 2014, 100% of the 90+ CO•OPs that have been launched are still operational today, and the average annual return on the savings groups is 300%.

We ended 2021 by adding four additional Ugandan field staff members, to launch 36 new CO•OPs in 2022 while continuing to follow up with prior year groups. This low staff to CO•OP ratio is our way of ensuring the social, spiritual, and economic success of each CO•OP. In early 2022 added two full time pastors to our Ugandan staff and charged them with the development of a holistic individual and family discipleship and counseling program.

Our champions are eager to return to the field, to hand deliver hope through beds distributions and CO•OP discipleship efforts. In August 2021, a team of six members traveled to Uganda one week after COVID lockdown restrictions were lifted. In 2022, four teams ranging from two to 22 members will be continuing this on-the-ground work.

In April 2022, we launched our first Water Project. Successful CO•OPs that have demonstrated a mastery of business principles will be given next-level development training, and the opportunity to present business models to purchase and manage water collection systems that will provide clean water to their community and can be used as income generation. CO•OPs are expected to submit a project proposal along with cost analysis and a budget and once approved, save 50% of the cost of the water system. Sweet Sleep then awards the members with a ceremony and certification, and a grant for the remaining 50% of the Water Project budget.

Needs
Our work is fueled by the passion of our champions, and our greatest need is the advocacy and legwork of our champions. You can bring awareness to Sweet Sleep's mission by sharing your Sweet Sleep story with your community. Host a Break Rocks or Break the Cycle event. Or encourage your church to host an event.

We're looking for 36 CO•OP sponsors. A one-time gift of $2500 sponsors a CO•OP and provides business training and startup capital to launch a group business, along with the seed fund needed for their savings group. You will receive a beautiful notebook with information about your members and their families, and periodic updates on your group's success.

We are a tiny team doing a mighty work! We keep our overhead expenses to an extreme minimum so that donations go exactly where you (and we) want them to go - to the beneficiaries in Uganda! For those of you who know and believe in this work, we invite you to become a part of Team 11:28, our monthly giving program, and let us know your gift is intended to fuel the operations of Sweet Sleep. A monthly gift of $85 or more will help cover all operational expenses.

CEO Statement
Dear Donor, Volunteer, and Champion:

It has been my privilege to serve this ministry as president since 2014, but an even greater honor to have begun as a donor and volunteer, back in 2008. God has blessed me richly, by working through someone with so little to offer, and I love that testimony - that He does amazing things through individuals who say yes. As you are reading this letter, you are saying YES to a calling to contribute to something that is changing lives. Thank you!

This summer, we celebrate our 19th year by launching 36 CO•OPs, distributing 1000 beds, and taking four mission teams to Uganda! We've come a long way from providing beds to orphaned and vulnerable kids in Eastern Europe. Our beds ministry has had a profound impact on the 33,000+ children who are now sleeping sweetly in their own bed, but it has also been a wonderful entry point for American children who have supported this mission through their VBS offerings at church. Beds are a tangible, non-threatening way to introduce our kids to benevolent giving and missions, and we continue that ministry through church partnerships and short-term mission trips.

In 2014, we developed CO•OPs - cooperative businesses and savings groups that are equipping and empowering single mothers, widows, and grandmothers to provide for the children in their care. It is truly thrilling to see the enthusiasm and successes of the 90+ CO•OP groups, and to see how excited our champions are about the program. We're proud to declare that 100% of the CO•OPs initiated since 2014 are still operational and thriving and that the average annual return on savings groups is 300%. School fees are being paid, children are being fed and clothed, and brick and mortar houses are being built. And now, we've hired two full-time pastors who will provide discipleship and ongoing family counseling to our members.

As a donor and volunteer at heart, I'm so thankful for each person who donates, serves, travels on mission trips, or leads on our Board of Directors. I'm prayerful for your involvement in the ministry and the impact you will have!

With gratitude,

Madelene Metcalf
President, Sweet Sleep
Service Categories

Primary Category:

Community Improvement, Capacity Building

-

Economic Development

Secondary Category:

Human Services

-

Children's and Youth Services

Tertiary Category:

Religion- Related

-

Christianity
Areas Served
Uganda: HIV+, special needs, disabilities, South Sudanese refugees, impoverished communities. Tennessee, all counties: children at risk of entering foster care. Middle TN: children coming out of homelessness.