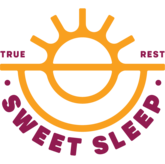 DONATE NOW
PO Box 1546
Brentwood, TN 37024
Statements
Mission
Sweet Sleep exists to demonstrate God's love and hope in Christ to the world's orphaned and vulnerable children, improving their quality of life. Sweet Sleep accomplishes this mission by empowering caretakers in these children's communities through cooperative businesses and micro-finance savings groups. Originally founded to provide beds to vulnerable children, Sweet Sleep still distributes beds on short term mission trips, through partnerships with US-based churches and engaging VBS curriculum for children.
Background
Beginning in 2003, and working in conjunction with the Children's Emergency Relief International, Sweet Sleep grew its ministry by bringing bed building teams into Moldova. Sweet Sleep, Inc. received official 501(c)(3) status from the (IRS) in February 2007. The beds Sweet Sleep provides go far beyond providing a safe place for a child to sleep by focusing on the following most vulnerable children in order to meet physical and cultural needs: children who are HIV+, children with special needs and disabilities, refugees and internally displaced persons, children at risk of being placed in foster care in Tennessee, and children coming out of homelessness in Nashville, TN. Sweet Sleep believes strengthening the communities and stabilizing the families of the vulnerable children we serve is the key to holistically caring for the child. With the understanding that many of the challenges faced by these children are rooted in poverty, Sweet Sleep has created successful economic development programs that provide business training, startup capital for large group cooperative businesses (CO-OP), and seed funding for Village Savings and Loan Associations (VSLA) that allow individuals to start small-scale businesses. Since its inception, Sweet Sleep has provided over 32,000 beds, Bibles and mosquito nets across nine countries (Moldova, Uganda, Haiti, South Africa, Rwanda, Sierra Leone, Nigeria, Ethiopia, and the United States). Additionally, economic development programs have created nearly 1000 businesses in Uganda and Ethiopia, providing self-sustainability to over 5000 vulnerable women and children. In total, $5.4 million has been invested in emerging communities globally, 270,000 people have been educated and served, and over 73,000 volunteer hours have been given.
Impact
In the past 18 years, Sweet Sleep has shared God's love and provided over 32,000 beds to children in nine countries (Moldova, Uganda, Haiti, South Africa, Rwanda, Sierra Leone, Nigeria, Ethiopia, and the United States). Through intentional identification of children with specific vulnerabilities, local communities have been educated and enlightened about issues such as special needs and disabilities, HIV/AIDS, and displaced refugee communities. This has encouraged the development of indigenously funded and operated programs to provide humanitarian aid to these groups of people that had before been stigmatized. The beds are funded through VBS missions curriculum used in partnership with US-based churches, and are distributed by teams of volunteers on short term mission trips. The impact on the domestic churches has resulted in record-breaking missions offerings -- often in excess of $15,000 raised by elementary aged school children in a single church. The opportunity for the children's leaders to travel to Africa to hand deliver the beds their children gave as an offering teaches children to have confidence in benevolent giving.

Since 2012, Sweet Sleep has been turning our focus more toward empowering local caretakers to provide for the vulnerable children in their communities through the development of cooperative businesses and micro-finance savings groups, called CO-OPs. In Uganda alone since 2015, we have started more than 75 CO•OPs, which have generated over 900 local businesses, providing complete and permanent sustainability to over 4500 Ugandans. The first impact reported by our beneficiaries is that caretakers can pay the school fees of their dependent children. They understand that education is the only way to end the cycle of poverty. After education, reported impact includes being able to feed their children two to three meals a day, elderly women no longer having to do dangerous manual labor, and the ability to pay for medical care, malaria treatment, and even purchasing their own beds. Eventually the proud women will point out how beautiful and healthy they are. The ultimate impact of eliminating poverty is restoring human dignity.

The provision of Bibles and sharing of the Gospel has always been at the core of everything we do. Beginning in 2021, we are training our Ugandan staff and leaders in these CO-OPs in orality scripture teaching methods and trauma healing. This is a way to teach the core tenants of the Bible, scripture, and Christianity in approachable, relatable, and repeatable ways. The intended impact of this new layer of Gospel teaching is three-tiered discipleship: teaching disciples to disciple, to make disciples, with an ultimate goal of creating or strengthening the local church.
Needs
Current funding needs: Each CO•OP costs $2000, which includes business training, startup capital for a cooperative group business, and seed fund for an internal micro-finance savings group. CO•OPs are comprised of 12 members and represent 60 dependent family members. We currently have the staffing capacity to initiate four CO•OPs per month, for a total annual budget of $96,000.

Funding in excess of that CO-OP initiation capacity will require the employment of one additional Ugandan staff person per every 12 CO•OPs funded. This incremental budget requirement is approximately $7,200 per every $24,000 funded in excess of $96,000.

Current domestic staffing needs include a part time administration professional with nonprofit experience and a part time communications professional with experience with building and implementing annual communications plans.

We are working toward identifying qualified candidates to serve on our Board of Directors and Advisory Committees. We are looking for candidates with experience in fundraising, event planning, volunteer coordination, communications, and corporate networking.
CEO Statement
Dear Investor and Advocate,

We are thankful for your heart for serving orphaned and vulnerable children. The mission of Sweet Sleep is to share God's love and hope in Christ to the world's orphaned and vulnerable children, improving their quality of life. In the beginning we provided beds to children with disabilities, children living in poverty, and children who had been abandoned when their parents emigrated to find a better life. Over the years our beds ministry expanded into Africa, the Caribbean, and the United States. Over 18 years, we have distributed over 32,000 beds to vulnerable children in eight countries. This effort is funded and facilitated by US-based church partners who use our children's curriculum as their VBS missions focus, and beds are distributed via short term volunteer mission teams.

By 2012 while our mission remained the same, our strategies to fulfilling the mission shifted as global changes in orphan care began to alter the way vulnerable children were being cared for in "orphanages". Eastern European countries began going through the process of closing the orphanages to join the European Union. At that time, we shifted our focus onto indigenous adoption and foster care to place Moldovan children into adoptive Christian Moldovan families.

In East Africa we addressed the orphan crisis through economic development efforts. To date we have created 75 cooperative businesses (CO-OPs), which have generated 900 small-scale businesses, sustaining 4500 individuals in Uganda. We also implement savings groups within each CO-OP which have shown a 100% success rate and an average of 300% financial growth per annual cycle. Because of this work, school fees are being paid for children, families are eating two meals a day, and medical care is attainable. Ultimately, the cycle of poverty is being broken and dignity is being restored.

We invite you to be a part of this transformational program by sponsoring the startup of a CO-OP, by involving your church with our beds ministry, or by volunteering to be a part of our leadership on one of our advisory committees. We accept online donations at sweetsleep.org/donate. Gifts by check can be sent to PO Box 1546, Brentwood, TN 37024. And donations of stock can be transferred to our TD Ameritrade account. Email madelene@sweetsleep.org for account information.

I look forward to connecting with you to learn more about how you have been called to serve orphaned and vulnerable children through Sweet Sleep.

With Gratitude,

Madelene Metcalf
President, Sweet Sleep

Service Categories

Primary Category:

Human Services

-

Children's and Youth Services

Secondary Category:

Community Improvement, Capacity Building

-

Economic Development

Tertiary Category:

Religion- Related

-

Christianity
Areas Served
Uganda: HIV+, special needs, disabilities, South Sudanese refugees, impoverished communities. Tennessee, all counties: children at risk of entering foster care. Middle TN: children coming out of homelessness.