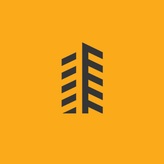 DONATE NOW
1310 Clinton Street Suite 205
Nashville, TN 37203
Statements
Mission
At Urban Green Lab, we teach communities how to live sustainably. Founded in 2009, we work to ensure all of us have access to sustainable living education. Through a focus on classrooms, households, and workplaces -- places where culture begins -- Urban Green Lab transforms spaces into "labs" for learning what it means to live sustainably by training professionals, organizing and facilitating the exchange of best practices, connecting institutions with services, and encouraging people to feel good about being part of the solution.
Background
Urban Green Lab was founded in 2009 in Nashville, Tennessee, and incorporated as a 501(c)3 nonprofit in 2011. The organization began as a group of friends with a shared mission of sustainability education and an idea to build a brick-and-mortar center where the community could learn the basics of sustainable living. In 2013, Urban Green Lab hired its first executive director, and in 2016, shifted its outreach to a mobile laboratory that delivers sustainable living education to schools citywide. Today, our mission remains the same but thrives in unique, systemic ways throughout all areas of society.
Impact
The impact of Urban Green Lab can be seen and felt throughout our flourishing community, in the K-12 Metro Nashville Public School students we've trained citywide and the thousands of students who've walked through our Mobile Lab, in the sharing of best practices between companies in the Corporate Sustainability Roundtable and in the curricula we write in collaboration with educational experts, in the steering committees who advise our work, and in the countless and inspiring public-private partnerships that bring us together and make our work happen every day.
Needs
Our most important need now, as we transition into a more mature and impactful organization, is people, full-time staff who can close our revolving door of temporary personnel and invest their talents and skills into the achievement of our mission of sustainable living education. Because we focus more on services like organizing, training, and connecting, and less on products and materials that could be wasted in time, most of Urban Green Lab's expenses are devoted to staff effort. And with volunteer community steering committees advising our work, one staff can move mountains.
CEO Statement
Thank you for your interest in Urban Green Lab and our mission of sustainable living education. Visiting us means you care about our mission as much as we do and feel equally responsible for ensuring that we protect our incredible resources by making better choices in our daily lives. Urban Green Lab depends on vibrant partnerships community-wide and people like you make us stronger every day. With your contributions to our work, we can make a lasting difference through the power of education, together. As we say at Urban Green Lab, your support means the world -- literally. Todd LawrenceExecutive DirectorUrban Green Lab
Board Chair Statement
As president of Urban Green Lab's Board of Directors, it's both a great honor and enormous responsibility to make sure this organization, given its vital mission of sustainability and at this important crossroads for our planet, not only succeeds but has the support, guidance, and resources it needs to broaden and deepen its impact, in Nashville and beyond. I, along with our incredibly diverse and expert board of directors, understand that in order to do this, it's all hands on deck. Thank you for your interest in Urban Green Lab and all your support.

Emily Davis
President,
Board of Directors
Urban Green Lab
Service Categories

Primary Category:

Environment

-

Environment NEC

Secondary Category:

Education

-

Education N.E.C.

Tertiary Category:
-
Areas Served
Davidson County and Hamilton County