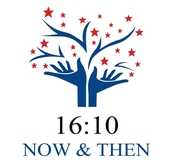 DONATE NOW
306 Jackson St
Murfreesboro, TN 37130
Statements
Mission
Our mission is to inspire at-risk youth and young adults to strive for better lives and not become a number. We do this by providing the encouragement, knowledge and understanding needed to become self-sufficient. By setting realistic goals for individuals and their families we help pave the way for participants to lead successful and productive lives.
Background
It gives us immense joy to present one of Murfreesboro's up and coming non-profit organizations, 16:10 Now & Then. Based on my first-hand experience, I understand what it is like to be turned away from employment and supportive services. It's not that ex-offenders want a hand-out they want a second chance to become a productive citizen and contribute to society. As a result of my experience, I wanted to give back to the community and keep other youth from following down the same path.
Impact
Our target population is youth ages 11 to 18 in Davidson, Rutherford and surrounding Middle Tennessee counties. Too many youth (2,363 or 1 every 37 seconds each day) are being arrested at increasingly younger ages and subjected to the criminal justice system and/or the adult criminal system. Because of the extreme racial and socio economic disparities that are directed at our youth, 16:10 was created to help decrease these statistics. We have partnered with multiple vendors that allow us to create volunteer opportunities that the youth can participate in. Our organization has been providing this service for over 3 years through occupying idle time with positive activities.
Needs
1) Operating funds
2) Increase capacity by partnership with other entities
3) Community sponsors for home buyer education classes
4) More volunteers


CEO Statement
Antonio Miller is the founder and serves as CEO/Executive Director for 16:10 Now & Then. Antonio is heavily involved with establishing relationships with public and community partners. Antonio believes that everyone deserves a Second Chance that's why 16:10 Now & Then was born.
Service Categories

Primary Category:

Human Services

-

Centers to Support the Independence of Specific Populations

Secondary Category:
-
Tertiary Category:
-