Aventura Community Schools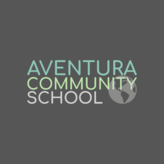 DONATE NOW
2529 Fairfax Avenue
Nashville, TN 37212
Statements
Mission
Our mission is to elevate peace and justice by inspiring our diverse community to live as curious global citizens dedicated to changing the world..

Following their K-8 journey at Aventura Community School, students will graduate with academic mastery and curiosity, global competence including biliteracy in English and Spanish, and a track record of positive contribution to their community that together ensure they are prepared for success in high school, college, and a meaningful life.
Background
Aventura Community School is a new K-8 charter school authorized in July 2021 by the Metro Nashville Public Schools district. The school will open in Southeast Nashville with 180 students in grades K-1 in 2022 and will grow to serve 930 students in grades K-8 by 2029.

The school model has been developed by parents and educators with over a decade each of experience in local and international public, charter, and private schools, as well and a founding board with deep roots in the Nashville community. Families and community organizations are excited about this new opportunity for students to develop biliteracy in English and Spanish as well as global competence which will serve them well in our increasingly diverse and interconnected society.
Impact
Aventura Community School will open in the fall of 2022 with 180 kindergarten and first grade students that reflect the diversity of the school's surrounding community. We will have successfully hired and trained a diverse bilingual staff who are committed to our school model, are mission aligned, and work collaboratively to ensure the success of each of our students. By the end of the first school year, all students will have hit their academic and cultural goals and families will have enjoyed many opportunities to participate in and contribute to the life of the school. As an organization, we will have solidified community partnerships and laid the foundation that sets Aventura up for long-term growth and success. By the end of our first year, it will be clear to all stakeholders that Aventura is a welcoming community that is on the path towards achieving its mission.

After ten years of operation, Aventura Community School aspires to prove to the city of Nashville what is possible in public education. We will be a model of an intentionally diverse, dual-language school with a successful progressive, child-centered approach that other local and national schools can learn from. The inspiring and supportive professional culture we create for our staff will not only lead to improved outcomes for our students, but will make working at Aventura more purposeful and sustainable. Aventura's teacher retention rate will be one of the highest in Nashville, and teachers from around the region will want to work at Aventura because of the development opportunities and work-life-balance we offer. Similarly, we will be a preferred educational option for families in Nashville who value a well-rounded, bilingual, globally competent educational program for their children.
Needs
As a new charter school opening in 2022 there are significant startup needs to ensure that Aventura is prepared to open in 2022 with our founding students and staff. Areas of need include:

-Community outreach and engagement events
-Marketing to support enrollment and hiring
-Founding classroom supplies and bilingual literacy materials
-Professional development for founding staff
-Salaries for founding directors during the planning year
-Facilities costs including leasehold improvements and student and staff furniture

Service Categories

Primary Category:

Education

-

Charter Schools

Secondary Category:

Public & Societal Benefit

-

Leadership Development

Tertiary Category:

Arts, Culture & Humanities

-

Cultural & Ethnic Awareness