Borderless Arts Tennessee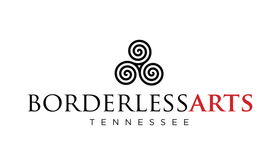 DONATE NOW
540 West Main St #164
Gallatin, TN 37066
Statements
Mission
Borderless Arts Tennessee is a statewide organization committed to inclusive and accessible arts programs for people with disabilities to enhance educational curriculum, enrich creative expression, empower career development, and encourage community engagement.
Background
Borderless Arts Tennessee was founded in 2001 as VSA Tennessee, part of VSA arts International was founded by Jean Kennedy Smith in 1974 with a mission to enrich the lives of people with disabilities through the arts. In August 2017, the Board voted to change the name of the organization and it was officially recognized by the IRS at the end of Sept. as Borderless Arts Tennessee.
Impact
2022 was the 20th anniversary of Borderless Arts TN. We are currently the recipient of the Governor's Arts Award in Arts Leadership.

In 2022, we hosted our Young Soloist musicians on the stage of the Grand Ole Opry House. We will host them at the Caverns in 2023.

In 2022, our Dance Program was the first dance program of all people with disabilities to perform at DisneyWorld. In the summer of 2023, they will perform on a stage on Broadway and they have been invited to perform in Finland in 2024.

In 2022, one of our visual artists just designed a jersey for the Nashville Sounds . Our participants have also been asked to work with the World Renowned Wendover Arts. In 2023, they are preparing art for the 250th Anniversary of the Boston Tea Party and they are also working on a project focused on mining. In addition, they have weekly art programs learning a variety of new art techniques.

In theater, the participants learned to create and perform in commercials. From this experience, one participants was recruited by a talent agency. The group worked with Parachute Media on a commercial award.

We continue to offer weekly dance, guitar and visual arts opportunities in both digital and in-person formats.

We offer school residencies across the state, weekly programs, the Young Soloist music competition and special projects. We work with all ages and all disabilities in all art forms. Our participants have had art on every continent, art in the Art in Embassies program of the US State Department, art on an astronaut's space suit for a mission called Beyond and are preparing for art to go in the ocean. Our participants have seen their art go everywhere.

The participants are growing in talent and professionalism as they are now being asked to participate in activities with their arts across the country, and across the world.
Needs
A sponsor for dance program. The program costs $4000 year.
CEO Statement
Before becoming the Director of Borderless arts Tennessee, I was a VSA artist for VSA Indiana and had the opportunity to use music to work with children with disabilities. I saw test scores increase, communication improve and children accomplish goals that their teachers, doctors and even parent said was impossible. The arts provide a bridge for people with disabilities to join the community. It allows them expression, self-esteem and a tool for employment and communication. Over 20% of any given population has a disability. Disability does not discriminate with age, gender, ethnic background or social class. It is important to offer opportunities for expression and independence to all individuals and when we do the entire community benefits in the end. I have seen arts work miracles.
Service Categories

Primary Category:

Arts, Culture & Humanities

-

Arts,Culture & Humanities NEC

Secondary Category:

Education

-

Special Education

Tertiary Category:

Diseases, Disorders & Medical Disciplines

-
Areas Served
We are a statewide organization and offer programs throughout Tennessee.