United Cerebral Palsy of Middle TN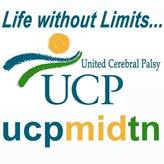 DONATE NOW
1200 9th Avenue North Suite 110
Nashville, TN 37208
Fiscal Year
Fiscal Year Start
07/01/2022
Fiscal Year End
06/30/2023
Projected Revenue
$1,233,848.00
Projected Expenses
$1,322,246.00
Organizational Budgets and Other Documents
IRS Letter of Exemption
Detailed Financials
Revenue and Expenses
| Fiscal Year | 2022 | 2020 | 2019 |
| --- | --- | --- | --- |
| Total Revenue | $1,347,282.00 | $1,203,633.00 | $1,466,801.00 |
| Total Expenses | $1,240,417.00 | $1,249,525.00 | $1,512,985.00 |
| Revenue Less Expenses | $106,865.00 | ($45,892.00) | ($46,184.00) |
Revenue Sources
| Fiscal Year | 2022 | 2020 | 2019 |
| --- | --- | --- | --- |
| Foundation and Corporation Contributions | $0.00 | $0.00 | $0.00 |
| Government - Federal | $0.00 | $0.00 | $0.00 |
| Government - State | $0.00 | $0.00 | $0.00 |
| Government - Local | $0.00 | $0.00 | $0.00 |
| Government - Unspecified | $0.00 | $0.00 | $0.00 |
| Individual Contributions | $1,006,825.00 | $687,607.00 | $649,174.00 |
| Indirect Public Support | $0.00 | $0.00 | $0.00 |
| Earned Revenue | $0.00 | $0.00 | $0.00 |
| Investment Income, Net of Losses | $59,348.00 | $11,931.00 | $89.00 |
| Membership Dues | $0.00 | $0.00 | $0.00 |
| Special Events | $0.00 | $100,039.00 | $97,170.00 |
| Revenue In-Kind | $281,109.00 | $404,056.00 | $720,369.00 |
| Other | $0.00 | $0.00 | $0.00 |
Expense Allocation
| Fiscal Year | 2022 | 2020 | 2019 |
| --- | --- | --- | --- |
| Program Expense | $1,182,830.00 | $1,161,116.00 | $1,432,496.00 |
| Administration Expense | $54,608.00 | $62,407.00 | $55,994.00 |
| Fundraising Expense | $2,979.00 | $26,002.00 | $24,495.00 |
| Total Revenue/Total Expenses | 109% | 96% | 97% |
| Program Expense/Total Expenses | 95% | 93% | 95% |
| Fundraising Expense/Contributed Revenue | 0% | 2% | 2% |
Top Funding Sources
Fiscal Year
2022
2020
2019
Top Funding Source & Dollar Amount
Contributions, Gifts, Grants
$1,006,825.00
Contributions, Gifts and Grants
$687,607.00
Noncash Contributions
$720,369.00
Second Highest Funding Source & Dollar Amount
Noncash Contributions
$281,109.00
Noncash Contributions
$404,056.00
Contributions, Gifts and Grants
$649,174.00
Third Highest Funding Source & Dollar Amount
Interest Income
$59,348.00
Fundraising Events
$100,039.00
Fundraising Events
$97,170.00
Assets and Liabilities
| Fiscal Year | 2022 | 2020 | 2019 |
| --- | --- | --- | --- |
| Total Assets | $2,703,582.00 | $2,549,256.00 | $2,076,420.00 |
| Current Assets | $450,725.00 | $685,100.00 | $495,427.00 |
| Long-Term Liabilities | $363,437.00 | $318,502.00 | $76,204.00 |
| Current Liabilities | $46,073.00 | $43,547.00 | $35,399.00 |
| Total Net Assets | $2,294,072.00 | $2,187,207.00 | $1,964,816.00 |
Endowment Info
Do you have an endowment?
Yes
What is the value of the endowment?
$297,297.00
What is the spending policy for your endowment?
Percentage
Capital Campaign Info
Are you currently in a Capital Campaign?
No
Do you anticipate a campaign in the next 5 years?
No
Solicitation Permit Info
State Charitable Solicitations Permit
Yes
Permit Expiration Month
December
Permit Expiration Year
2022
Solicitations Permit

Form 990s
Audit Documents
CEO/Executive Director/Board Comments
---
On March 22, 2018 the UCP Board of Directors created the Martin McGrath Endowment Fund. The fund was established as a perpetual endowment through a $200,000 contribution through the William Millard Choate Family Fund at the Community Foundation for Atlanta. The Resolution that created the fund specifies that: "The Board may annually withdraw an amount up to five percent (5%) of the fair market value of the Fund as determined on the first day of United Cerebral Palsy of Middle Tennessee's fiscal year." During development of the 2018-19 budget, use of the 5% allocation for the 2018-19 Fiscal Year Budget was discussed at the meeting of the Board of Directors on May 24, 2018. The following determination was made: "Since the fund was established in March and the new fiscal year starts July 1, the board determined that there had not been enough time for the fund to accrue sufficient earnings to protect the principal, therefore the board will not take 5% of the fund at the beginning of the 2018-19 fiscal year." 2. Revenues and expenses reported under projections above reflect in-kind valuation of durable medical equipment. This is also reported on the agency's audit and 990. 3. UCP is beneficiary of a charitable remainder trust. This information is also reported on our audit and 990. Upon the death of the first income beneficiary, the remaining principal is to be distributed to UCP. A noncurrent asset for the remainder interest in the trust is recognized on the financial statements as a permanently restricted net asset. While trust assets are reflected on the financial statements, these assets are not currently available for use by the agency.
Foundation Staff Comments
---
Financial figures are taken from the Audit. Audit was prepared by Patterson, Hardee & Ballentine. Comments provided by Hayley Sulfridge 6/28/22.