Preston Taylor Ministries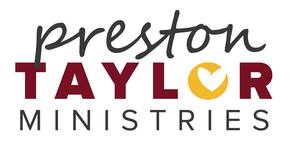 DONATE NOW
4014 Indiana Avenue
Nashville, TN 37209
Fiscal Year
Fiscal Year Start
01/01/2021
Fiscal Year End
12/31/2021
Projected Revenue
$1,669,600.00
Projected Expenses
$1,669,373.00
Organizational Budgets and Other Documents
IRS Letter of Exemption
Detailed Financials
Revenue and Expenses
| Fiscal Year | 2019 | 2018 | 2017 |
| --- | --- | --- | --- |
| Total Revenue | $1,350,456.00 | $1,207,327.00 | $1,169,505.00 |
| Total Expenses | $1,417,159.00 | $1,252,114.00 | $1,159,538.00 |
| Revenue Less Expenses | ($66,703.00) | ($44,787.00) | $9,967.00 |
Revenue Sources
| Fiscal Year | 2019 | 2018 | 2017 |
| --- | --- | --- | --- |
| Foundation and Corporation Contributions | $0.00 | $0.00 | $0.00 |
| Government - Federal | $0.00 | $0.00 | $0.00 |
| Government - State | $0.00 | $0.00 | $0.00 |
| Government - Local | $0.00 | $0.00 | $0.00 |
| Government - Unspecified | $0.00 | $0.00 | $0.00 |
| Individual Contributions | $1,250,791.00 | $1,118,167.00 | $1,050,693.00 |
| Indirect Public Support | $0.00 | $0.00 | $0.00 |
| Earned Revenue | $0.00 | $0.00 | $0.00 |
| Investment Income, Net of Losses | $6,269.00 | $4,008.00 | $3,104.00 |
| Membership Dues | $0.00 | $0.00 | $0.00 |
| Special Events | $51,826.00 | $28,827.00 | $72,969.00 |
| Revenue In-Kind | $41,570.00 | $56,325.00 | $42,739.00 |
| Other | $0.00 | $0.00 | $0.00 |
Expense Allocation
| Fiscal Year | 2019 | 2018 | 2017 |
| --- | --- | --- | --- |
| Program Expense | $1,187,858.00 | $1,035,902.00 | $892,391.00 |
| Administration Expense | $117,314.00 | $105,713.00 | $160,474.00 |
| Fundraising Expense | $111,987.00 | $110,449.00 | $106,400.00 |
| Total Revenue/Total Expenses | 95% | 96% | 101% |
| Program Expense/Total Expenses | 84% | 83% | 77% |
| Fundraising Expense/Contributed Revenue | 8% | 9% | 9% |
Top Funding Sources
Fiscal Year
2019
2018
2017
Top Funding Source & Dollar Amount
Contributions, Gifts and Grants
$1,250,791.00
Contributions, Gifts and Grants
$1,118,167.00
Contributions, Gifts and Grants
$1,050,693.00
Second Highest Funding Source & Dollar Amount
Fundraising Events
$51,826.00
Noncash Contributions
$56,325.00
Fundraising Revenue
$72,969.00
Third Highest Funding Source & Dollar Amount
Noncash Contributions
$41,570.00
Fundraising Events
$28,827.00
Noncash Contributions
$42,739.00
Assets and Liabilities
| Fiscal Year | 2019 | 2018 | 2017 |
| --- | --- | --- | --- |
| Total Assets | $1,418,342.00 | $1,519,480.00 | $1,557,416.00 |
| Current Assets | $614,169.00 | $694,351.00 | $705,100.00 |
| Long-Term Liabilities | $0.00 | $0.00 | $0.00 |
| Current Liabilities | $154,030.00 | $179,932.00 | $170,896.00 |
| Total Net Assets | $1,264,312.00 | $1,339,548.00 | $1,386,520.00 |
Endowment Info
Do you have an endowment?
No
Capital Campaign Info
Are you currently in a Capital Campaign?
No
Do you anticipate a campaign in the next 5 years?
No
Solicitation Permit Info
State Charitable Solicitations Permit
Under Extension
Solicitations Permit

Form 990s
Audit Documents
CEO/Executive Director/Board Comments
---
PTM developed a strategic plan beginning in 2017 that will increase PTM's staff, add more students, strengthen middle school program, and strengthen high school program. PTM will use giving overages from 2016 and 2017 to add two new full-time staff positions to provide the infrastructure for youth program development and increased number of volunteers PTM projected a deficit budget in 2017, but a strong December with significant unexpected gifts allowed for a surplus giving year. With surplus giving, PTM's board has strategically outlined expected capital expenses (bus, building maintenance, roof replacement) as well as another site expansion to more effectively serve at-risk youth in Nashville and would use reserve funds to initiate that move. PTM had 5 vehicles donated in 2018 which has led to increased ability to transport from school, provide field trips, and sports programming.
Foundation Staff Comments
---
Financial figures taken from the 990. 990 completed by Carrie Wilsman. Comments provided by Kathryn Bennett 9/21/2020.