Preston Taylor Ministries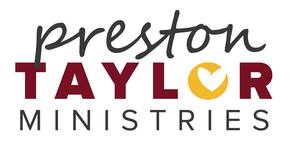 DONATE NOW
4014 Indiana Avenue
Nashville, TN 37209
Fiscal Year
Fiscal Year Start
01/01/2023
Fiscal Year End
12/31/2023
Projected Revenue
$1,700,320.00
Projected Expenses
$1,780,034.00
Organizational Budgets and Other Documents
IRS Letter of Exemption
Detailed Financials
Revenue and Expenses
| Fiscal Year | 2022 | 2021 | 2020 |
| --- | --- | --- | --- |
| Total Revenue | | $1,982,481.00 | $1,545,625.00 |
| Total Expenses | | $1,670,008.00 | $1,497,034.00 |
| Revenue Less Expenses | ($-0.00) | $312,473.00 | $48,591.00 |
Revenue Sources
| Fiscal Year | 2022 | 2021 | 2020 |
| --- | --- | --- | --- |
| Foundation and Corporation Contributions | | $0.00 | $0.00 |
| Government - Federal | | $0.00 | $0.00 |
| Government - State | | $0.00 | $0.00 |
| Government - Local | | $0.00 | $0.00 |
| Government - Unspecified | | $202,615.00 | $0.00 |
| Individual Contributions | | $1,724,013.00 | $1,438,504.00 |
| Indirect Public Support | | $0.00 | $0.00 |
| Earned Revenue | | $4,042.00 | $-729.00 |
| Investment Income, Net of Losses | | $395.00 | $2,034.00 |
| Membership Dues | | $0.00 | $0.00 |
| Special Events | | $21,416.00 | $58,949.00 |
| Revenue In-Kind | | $30,000.00 | $46,867.00 |
| Other | | $0.00 | $0.00 |
Expense Allocation
| Fiscal Year | 2022 | 2021 | 2020 |
| --- | --- | --- | --- |
| Program Expense | | $1,347,951.00 | $1,277,356.00 |
| Administration Expense | | $155,800.00 | $116,327.00 |
| Fundraising Expense | | $166,257.00 | $103,351.00 |
| Total Revenue/Total Expenses | | 119% | 103% |
| Program Expense/Total Expenses | | 81% | 85% |
| Fundraising Expense/Contributed Revenue | | 10% | 7% |
Top Funding Sources
Fiscal Year
2022
2021
2020
Top Funding Source & Dollar Amount
$0.00
Contributions, Gifts, Grants
$1,724,013.00
Contributions, Gifts, and Grants
$1,438,504.00
Second Highest Funding Source & Dollar Amount
$0.00
Government Grants
$202,615.00
Fundraising Events
$58,949.00
Third Highest Funding Source & Dollar Amount
$0.00
Noncash Contributions
$30,000.00
Noncash Contributions
$46,867.00
Assets and Liabilities
| Fiscal Year | 2022 | 2021 | 2020 |
| --- | --- | --- | --- |
| Total Assets | | $1,787,100.00 | $1,663,855.00 |
| Current Assets | | $986,811.00 | $889,152.00 |
| Long-Term Liabilities | | $125,833.00 | $202,615.00 |
| Current Liabilities | | $35,891.00 | $148,337.00 |
| Total Net Assets | | $1,625,376.00 | $1,312,903.00 |
Endowment Info
Do you have an endowment?
No
Capital Campaign Info
Are you currently in a Capital Campaign?
No
Do you anticipate a campaign in the next 5 years?
Yes
Solicitation Permit Info
State Charitable Solicitations Permit
Yes
Permit Expiration Month
June
Permit Expiration Year
2023
Solicitations Permit

Form 990s
Audit Documents
Foundation Staff Comments
---
Financial figures taken from the 990. 990 completed by Carrie Wilsman. Comments provided by Hayley Sulfridge 7/22/22.