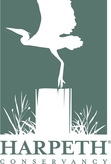 DONATE NOW
215 Jamestown Park, Suite 101
Brentwood, TN 37027
Fiscal Year
Fiscal Year Start
04/01/2021
Fiscal Year End
03/31/2022
Projected Revenue
$662,155.00
Projected Expenses
$631,424.00
Organizational Budgets and Other Documents
IRS Letter of Exemption
Detailed Financials
Revenue and Expenses
| Fiscal Year | 2020 | 2019 | 2018 |
| --- | --- | --- | --- |
| Total Revenue | $517,892.00 | $426,447.00 | $505,657.00 |
| Total Expenses | $503,610.00 | $500,121.00 | $504,989.00 |
| Revenue Less Expenses | $14,282.00 | ($73,674.00) | $668.00 |
Revenue Sources
| Fiscal Year | 2020 | 2019 | 2018 |
| --- | --- | --- | --- |
| Foundation and Corporation Contributions | $0.00 | $0.00 | $0.00 |
| Government - Federal | $0.00 | $0.00 | $0.00 |
| Government - State | $0.00 | $0.00 | $0.00 |
| Government - Local | $0.00 | $0.00 | $0.00 |
| Government - Unspecified | $0.00 | $0.00 | $0.00 |
| Individual Contributions | $295,846.00 | $250,035.00 | $376,974.00 |
| Indirect Public Support | $0.00 | $0.00 | $0.00 |
| Earned Revenue | $0.00 | $5,000.00 | $2,496.00 |
| Investment Income, Net of Losses | $0.00 | $17.00 | $58.00 |
| Membership Dues | $0.00 | $0.00 | $0.00 |
| Special Events | $157,486.00 | $119,110.00 | $70,745.00 |
| Revenue In-Kind | $63,383.00 | $50,444.00 | $53,579.00 |
| Other | $1,177.00 | $1,841.00 | $1,805.00 |
Expense Allocation
| Fiscal Year | 2020 | 2019 | 2018 |
| --- | --- | --- | --- |
| Program Expense | $430,134.00 | $421,459.00 | $444,569.00 |
| Administration Expense | $23,472.00 | $26,365.00 | $15,426.00 |
| Fundraising Expense | $50,004.00 | $52,297.00 | $44,994.00 |
| Total Revenue/Total Expenses | 103% | 85% | 100% |
| Program Expense/Total Expenses | 85% | 84% | 88% |
| Fundraising Expense/Contributed Revenue | 10% | 10% | 9% |
Top Funding Sources
Fiscal Year
2020
2019
2018
Top Funding Source & Dollar Amount
Contributions, Gifts and Grants
$295,846.00
Contributions, Gifts, and Grants
$250,035.00
Contributions, Gifts, and Grants
$376,974.00
Second Highest Funding Source & Dollar Amount
Fundraising Events
$157,486.00
Fundraising Events
$119,110.00
Fundraising Events
$70,745.00
Third Highest Funding Source & Dollar Amount
Noncash Contributions
$63,383.00
Noncash Contributions
$50,444.00
Noncash Contributions
$53,579.00
Assets and Liabilities
| Fiscal Year | 2020 | 2019 | 2018 |
| --- | --- | --- | --- |
| Total Assets | $73,202.00 | $44,782.00 | $135,885.00 |
| Current Assets | $71,998.00 | $44,782.00 | $135,486.00 |
| Long-Term Liabilities | $0.00 | $0.00 | $0.00 |
| Current Liabilities | $33,229.00 | $19,091.00 | $36,520.00 |
| Total Net Assets | $39,973.00 | $25,691.00 | $99,365.00 |
Endowment Info
Do you have an endowment?
No
Capital Campaign Info
Are you currently in a Capital Campaign?
No
Do you anticipate a campaign in the next 5 years?
No
Solicitation Permit Info
State Charitable Solicitations Permit
Yes
Permit Expiration Month
September
Permit Expiration Year
2021
Solicitations Permit

Form 990s
Audit Documents
Foundation Staff Comments
---
Financial figures taken from the 990. Foundation and corporate grants may be included in the Individual Contributions category as these are not separated in Form 990. Documents prepared by Puryear & Noonan, CPAs. Comments provided by Kathryn Bennett 12/28/2020.