The Wonderful Life Foundation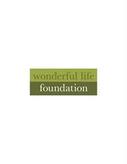 DONATE NOW
2728 Eugenia Avenue
Nashville, TN 37211
Fiscal Year
Fiscal Year Start
01/01/2022
Fiscal Year End
12/31/2022
Projected Revenue
$31,307.43
Projected Expenses
$16,828.62
Organizational Budgets and Other Documents
IRS Letter of Exemption
Detailed Financials
Revenue and Expenses
| Fiscal Year | 2021 | 2020 | 2019 |
| --- | --- | --- | --- |
| Total Revenue | $0.00 | $0.00 | $0.00 |
| Total Expenses | $0.00 | $0.00 | $0.00 |
| Revenue Less Expenses | ($-0.00) | ($-0.00) | ($-0.00) |
Revenue Sources
| Fiscal Year | 2021 | 2020 | 2019 |
| --- | --- | --- | --- |
| Foundation and Corporation Contributions | $0.00 | $0.00 | $0.00 |
| Government - Federal | $0.00 | $0.00 | $0.00 |
| Government - State | $0.00 | $0.00 | $0.00 |
| Government - Local | $0.00 | $0.00 | $0.00 |
| Government - Unspecified | $0.00 | $0.00 | $0.00 |
| Individual Contributions | $0.00 | $0.00 | $0.00 |
| Indirect Public Support | $0.00 | $0.00 | $0.00 |
| Earned Revenue | $0.00 | $0.00 | $0.00 |
| Investment Income, Net of Losses | $0.00 | $0.00 | $0.00 |
| Membership Dues | $0.00 | $0.00 | $0.00 |
| Special Events | $0.00 | $0.00 | $0.00 |
| Revenue In-Kind | $0.00 | $0.00 | $0.00 |
| Other | $0.00 | $0.00 | $0.00 |
Expense Allocation
| Fiscal Year | 2021 | 2020 | 2019 |
| --- | --- | --- | --- |
| Program Expense | $0.00 | $0.00 | $0.00 |
| Administration Expense | $0.00 | $0.00 | $0.00 |
| Fundraising Expense | $0.00 | $0.00 | $0.00 |
| Total Revenue/Total Expenses | | | |
| Program Expense/Total Expenses | | | |
| Fundraising Expense/Contributed Revenue | | | |
Top Funding Sources
| Fiscal Year | 2021 | 2020 | 2019 |
| --- | --- | --- | --- |
| Top Funding Source & Dollar Amount | $0.00 | $0.00 | $0.00 |
| Second Highest Funding Source & Dollar Amount | $0.00 | $0.00 | $0.00 |
| Third Highest Funding Source & Dollar Amount | $0.00 | $0.00 | $0.00 |
Assets and Liabilities
| Fiscal Year | 2021 | 2020 | 2019 |
| --- | --- | --- | --- |
| Total Assets | $0.00 | $0.00 | $0.00 |
| Current Assets | $0.00 | $0.00 | $0.00 |
| Long-Term Liabilities | $0.00 | $0.00 | $0.00 |
| Current Liabilities | $0.00 | $0.00 | $0.00 |
| Total Net Assets | $0.00 | $0.00 | $0.00 |
Endowment Info
Do you have an endowment?
No
Capital Campaign Info
Are you currently in a Capital Campaign?
No
Solicitation Permit Info
State Charitable Solicitations Permit
Yes
Permit Expiration Month
June
Permit Expiration Year
2023
Solicitations Permit

Form 990s
Audit Documents
No audit documents are available at this time
CEO/Executive Director/Board Comments
---
The Wonderful Life Foundation has operated financially due to our generous sponsors who provide all the backing for our annual holiday event. This method of operation allows 100% of the donations given at the event to be used for the needs of our clients.The Foundation has no over head to maintain therefore every donation we receive is able to be used to assist our clients.We recently have hired one contract worker who is being paid through a sponsor to the Foundation. It is our goal to continue to build upon our sponsors and donors so that our combined efforts may benefit more families with the assistance they need. We are adding an additional event for fundraising this year. Our long term goal is to have three fundraising events a year. This plan provides us with both challenges, and exciting opportunities as we work to increase our number of sponsors and partners. This will in turn increase our ability to further engage varying communities with added education of the compounding stressors both emotional and financial our clients face and ways our community can support them.
Foundation Staff Comments
---
This organization filed a 990-N form with the IRS, which does not provide specific financial information. Most small tax-exempt organizations whose annual gross receipts are normally $50,000 or less ($25,000 for tax years ending after December 31, 2007 and before December 31, 2010) are required to electronically submit Form 990-N, also known as the e-Postcard, unless they choose to file a complete Form 990 or Form 990-EZ instead. Comments provided by Nicole Rose 08/25/2022.