Nashville Symphony Association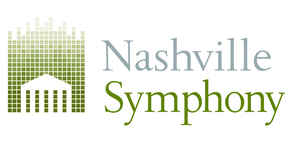 DONATE NOW
One Symphony Place
Nashville, TN 37201
Board Chair
---
| | |
| --- | --- |
| Board Chair | Ms. Pamela Carter |
| Company Affiliation | Cummins Corporation (Retired) |
| Term | August 2020 to July 2023 |
| Email | |
Board of Directors
Board Members
| Name | Affiliation | Status |
| --- | --- | --- |
| Ms. Melinda Balser | Vanderbilt University | Voting |
| Father Dexter Brewer | Christ the King Church | Exofficio |
| Mr. Steven Brown | Nashville Symphony Musician | Voting |
| Mrs. Pamela Carter | Retired | Exofficio |
| Ms. Mary Cavarra | Ingram Industries Inc. | Voting |
| Ms. Michelle Collins | Nashville Symphony musician | Voting |
| Mrs. Carol Daniels | Tennessee Press Association | Voting |
| Mr. Keith Davis | Pinnacle Financial Partners | Voting |
| Mr. Tra is Dunn | Brown Brothers Harriman | Voting |
| Mr. Rodney Essig | Creative Artist Agency | Voting |
| Mr. Christopher Farrell | Nashville Symphony Musician | Voting |
| Mr. Andrew Giacobone | Retired Executive | Voting |
| Mr. Anthony Giarratana | Giarratana, LLC | Voting |
| Mr. Edward Goodrich | Caterpillar Financial Services | Exofficio |
| Ms. Brenda Griffin | Griffin Investments | Voting |
| Mr. Austin Hatley | Seed Six Ventures | Voting |
| Mr. Derek Hawkes | Nashville Symphony | Exofficio |
| Mr. Michael Hayes | C.B. Ragland Company | Exofficio |
| Ms. Vicki Horne | Community Volunteer | Voting |
| Mrs. Emily Humphreys | | Voting |
| Mrs. Lee Ann Ingram | | Voting |
| Mrs. Martha Ingram | Ingram Industries Inc. | Exofficio |
| Mr. Orrin Ingram | | Exofficio |
| Dr. Edmund Jackson PhD | HCA Healthcare | Voting |
| Mr. William Jones Jr. | Turner Law Offices, P.C. | Voting |
| Ms. Amanda Kane | Jarrard Phillips Cate & Hancock | Voting |
| Mrs. Laura Kimbrell | TKO Artist Management | Voting |
| Mr. George Lee III | Real Time Neuromonitoring, Real Time Tele-Epilepsy Consultants | Voting |
| Mrs. Sandra Lipman | Remax Homes & Estates, The Lipman Group | Exofficio |
| Mrs. Cynthia Matthews | US Equal Employment Opportunity Commission | Voting |
| Mrs. Victoria McCluggage | | Voting |
| Mr. Andy Miller | Nashville Symphony Chorus President | Voting |
| Mr. Richard Miller | Earl Swensson Associates, Inc | Exofficio |
| Mr. Pat Murphy | Retired | Voting |
| Mrs. Phylanice Nashe J.D. | MaxxContent | Voting |
| Mr. Robert Olsen | AutoZone, Inc (Retired) | Exofficio |
| Mrs. Victoria Pao | Angel Investors | Voting |
| Mr. Jeremie Papin | Nissan North America, Inc. | Voting |
| Dr. Mark Peacock | Mid State Pulmonary Associates | Exofficio |
| Mr. W. Phillips Jr. | Bass, Berry & Sims | Exofficio |
| Ms. Jennifer Puryear | Community Volunteer | Voting |
| Dr. Janice Riley-Burt | Family Medicine Physician | Voting |
| Dr. E. Sanford | Tennessee State University | Voting |
| Ms. Carolyn Schott | Sherrard Roe Voigt & Harbison PLC | Voting |
| Mr. James Seabury III | Enterprise Electric, LLC | Exofficio |
| Mrs. Teresa Sebastian | The Dominion Asset Group | Voting |
| Mr. Michael Sposato | Caterpillar Financial Services | Voting |
| Mr. Karl Sprules | AllianceBernstein | Voting |
| Mr. Mark Tillinger | Retired | Voting |
| Mr. James Todd | Hagan & Todd | Voting |
| Mr. Alan Valentine | Nashville Symphony President and CEO | Exofficio |
| Peri Widener | | Voting |
| Mrs. Gail Williams | | Voting |
| Ms. Betsy Wills | Courage Capital Management | Exofficio |
| Ms. Clare Yang | Nashville Symphony Musician | Voting |
| Ms. Shirley Zeitlin | Zeitlin & Co., Realtors | Voting |
Governance
---
| | |
| --- | --- |
| Board Term Lengths | 3.00 years |
| Board Term Limits | 2 |
| Board Meeting Attendance % | 85% |
| Does the organization have written Board Selection Criteria? | Yes |
| Does the organization have a written Conflict of Interest Policy? | Yes |
| Percentage Making Monetary Contributions | 100% |
| Percentage of Board Members making In-Kind Contributions | 2% |
| Does the Board include Client Representation? | Info Not Provided |
| Number of Full Board Meetings Annually | 4 |
Standing Committees
---
Audit
Board Governance
Building
Community Outreach / Community Relations
Development / Fund Raising
Education
Executive
External Affairs
Facilities Development
Finance
Marketing
Program
Strategic Planning
Risk Management Provisions
---
Accident and Injury Coverage
Automobile Insurance
Commercial General Liability
Computer Equipment and Software
Crime Coverage
Directors and Officers Policy
Disability Insurance
Fine Arts and Collectibles
General Property Coverage
Life Insurance
Medical Health Insurance
Property in Transit and off Premises
Special Event Liability
Umbrella or Excess Insurance
Workers Compensation and Employers' Liability
CEO/Executive Director/Board Comments
---
The Nashville Symphony is governed by a 56-member Board of Directors comprised of a cross-section of the community. Board members agree to a set of mutual expectations when they accept a seat on the Nashville Symphony Board of Directors:

1. To make a significant, personally meaningful contribution to the Annual Campaign.
2. Leverage personal and corporate influence to secure individual contributions and sponsorship support for the Annual Campaign.
3. Purchase subscriptions (preferably the Classical Series), attend concerts, and bring guests to enjoy the Nashville Symphony's artistic excellence.
4. Attend Board meetings and actively participate in policy discussions and decisions.
5. Serve on at least one committee to support the artistic and cultural mission of the orchestra.
6. Attend at least one educational activity or event to better understand the organization's work in the community.
7. Advocate on behalf of the orchestra to the community.