Nashville Symphony Association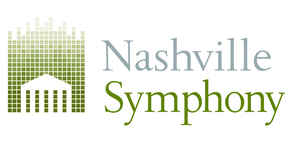 DONATE NOW
One Symphony Place
Nashville, TN 37201
Statements
Mission
The Nashville Symphony inspires, entertains, educates, and serves through musical performance, innovation, collaboration, and inclusion.
Background
Led by music director Giancarlo Guerrero, the Nashville Symphony has been an integral part of the Music City sound since 1946. The ensemble performs more than 150 concerts annually, with a focus on contemporary American orchestral music through collaborations with composers such as Jennifer Higdon, Terry Riley, and Joan Tower. The orchestra is equally renowned for its commissioning and recording projects with Nashville-based artists including bassist Edgar Meyer, banjoist Béla Fleck, singer-songwriter Ben Folds, and electric bassist Victor Wooten.

An established leader in Nashville's arts and cultural community, the Symphony has facilitated several community collaborations and initiatives, most notably Violins of Hope Nashville, which spotlighted a historic collection of instruments played by Jewish musicians during the Holocaust. This community-wide effort engaged tens of thousands of Middle Tennesseans in 2018 through concerts, exhibits, lectures and more, and represents one of the largest initiatives ever organized around the Violins of Hope.

The Nashville Symphony remains one of the most prolific recording orchestras in the U.S., with more 39 releases on Naxos, the world's largest independent classical label. Encompassing a wide range of repertoire, from Beethoven to Bernstein to Joan Tower, these recordings have earned 14 GRAMMY® Awards and 27 nominations, including most recently a 2021 Best Contemporary Classical Composition Award (Christopher Rouse, Symphony No. 5) and a 2022 Best Orchestral Performance nomination (John Adams: My Father Knew Charles Ives and Harmonielehre).

Education and community engagement have been at the core of the Nashville Symphony's mission since its founding. Each year the organization reaches tens of thousands of children and adults through an array of free and low-cost programs, including Young People's Concerts for K-12 students; sectional lessons for band and orchestra students; and "Is It a Fiddle or a Violin?," a collaboration with the Country Music Hall of Fame® & Museum. In 2016, the Nashville Symphony launched Accelerando, an initiative designed to prepare young musicians from underrepresented ethnic communities for collegiate study and professional orchestra careers. Currently, 24 participating students receive individual instrument instruction, performance opportunities, and guidance on applying to colleges and conservatories, all offered free of charge
Impact
Despite the tremendous disruption caused by the COVID-19 pandemic, the Nashville Symphony kept its mission at the center of its planning and programming during the 2020/21 season, utilizing a variety of virtual educational activities to inspire, entertain, educate, and serve Middle Tennessee audiences, while also realigning our vision with the needs of the community during this time. Education & Community Engagement was at the heart of our programming this season. Some highlights from this season include:

• Online Resources: Since the beginning of the pandemic, Nashville Symphony staff and musicians curated over 70 educational videos for the community which collectively received 336,000 views. The Nashville Symphony's video "We Are Nashville" was acknowledged with a MidSouth Regional Emmy award. The video features 50 Metro Nashville Public School students in a coordinated virtual recording, conducted by Music Director Giancarlo Guerrero and featuring musicians from the Nashville Symphony. Bryson Finney, who serves as the Symphony's Accelerando Coordinator, was both the composer and producer.
• Masterclasses: Nashville Symphony facilitated nineteen masterclasses, led by professional musicians from renowned institutions such as Julliard, the Metropolitan Opera, Longy School of Music, Dallas Opera, Oberlin Conservatory, New World Symphony, and more. Students from our Accelerando program performed for these professionals, receiving detailed personal feedback. Students from schools across the region were free to join for each, witnessing students like them perform classical works and gain expert tips from seasoned professionals.
• Let Freedom Sing!: Nashville Symphony's Let Freedom Sing! virtual celebration brought greater public attention to the art of Black composers and artists, and engaged the larger community in conversations with our city's key Black stakeholders. The Symphony showcased performances, compositions, commentaries & discussions, and educational content from fourteen different local black artists, ensembles, and community leaders. Nashville Symphony provided additional curriculum and materials, available for free on our website alongside the published videos.
• Accelerando: The Accelerando Program is designed to prepare gifted young students of diverse ethnic backgrounds to pursue music at the collegiate level and establish themselves as career musicians in professional orchestras. During the pandemic, our students continued to receive weekly instruction, regular music theory and history classes, valuable performance opportunities, mentorship and guidance from successful, professional musicians from diverse backgrounds like our students, and support with auditions, summer festivals, and college/conservatory applications.
• Community Concerts: In May and June, the Summer Chamber Music Series welcomed audiences back to the Schermerhorn Symphony Center for the first in-person concerts since March 2020, a series of six free chamber music performances featuring Nashville Symphony musicians. On July 4th, the full orchestra joined together for a celebratory performance at downtown Nashville's outdoor venue Ascend Amphitheater, accompanied by Nashville's record-breaking fireworks show. Altogether, these free performances reached 351,620 audience members in person. The 4th of July concert was made viewable via an accompanying television and online broadcast by the Nashville Convention and Visitors Corporation (NCVC), helping the Symphony's music reach thousands more who were not able to attend in person.

The Nashville Symphony is envisioning how the institution may evolve to better meet the needs of our community following the pandemic. We have entered into a period of active engagement with our community's various stakeholders so that we may assess and better serve their needs in the immediate and long-term future. We remain dedicated to enriching the cultural life of everyone in the community.

Needs
In order to ensure a successful future, the Nashville Symphony needs to: Sustain annual fundraising efforts, which reached appx. $8.4 million in FY 21; build a loyal audience for ticketed concerts through varied musical offerings of the highest quality; continue building the artistic excellence of the orchestra by attracting and hiring top-quality musicians to fill open positions in the ensemble; serve as an educational resource and partner for students and teachers, providing programs that meet the evolving needs of schools throughout Middle Tennessee; and make its programming accessible to everyone in the community through free and affordable performances and fruitful community partnerships.

Achieving these goals will require broad community investment from dedicated partners and philanthropists to promote and preserve the Nashville Symphony's indispensable cultural mission.

CEO Statement
The pandemic forced the cancelation or postponement of numerous concerts from March 2020 through July 2021. Thanks to the strategic efforts at all levels of the organization, the Symphony has prioritized fair and transparent treatment of patrons, resulting in an 82% audience retention rate across canceled or postponed concerts. Nashville Symphony has now announced a robust 2021/22 concert season, and we look forward to presenting our audiences with significant repertoire from the classical canon, a diverse range of music from American composers, and adventurous commissioning projects.

A significant challenge to resuming live programming is understanding our audiences' willingness to visit our facilities and helping them to feel safe and comfortable in the concert hall. To address these challenges, we have forged a partnership with HCA Healthcare/TriStar Health, along with TPAC, in which HCA will serve as Health and Safety Partner for both institutions' reopening plans. HCA has generously funded a two-year grant to each institution to help cover the cost of those Health and Safety protocols for reopening.
Board Chair Statement
The following pillars will guide the Nashville Symphony's strategic vision over the next three years:

CREATIVITY & INNOVATION
The Nashville Symphony will expand our art form and our audience by creating uniquely moving experiences, developing new artistic projects, collaborating with our community, and cultivating the next generation of artists and listeners. To accomplish this, we will bring innovative ideas and approaches to concert programming and packaging; cultivate and champion new repertoire while celebrating the history of our art form; continue developing the orchestra, the chorus, and the operational abilities and general capacity of the organization; collaborate with our community to expand our artistic capacity and audience reach; and expand and deepen the impact of our music education programs.

EQUITY, DIVERSITY, INCLUSION, AND BELONGING
We will enact transformational shifts at all levels of the institution to become equitable, inclusive, and antiracist in our programming, personnel, policies, and practices. This work will be driven by purposeful self-analysis and meaningful community engagement, and it will evolve as we continue to learn and grow. In the process, our deepening commitment to EDIB will position the Nashville Symphony as a leader in our field and will provide opportunities for us to promote this work nationally. Strategies to carry out this work include: providing continuing anti-racism training for musicians, board and staff; establishing an EDIB Steering Committee; following best practices in employee recruitment, hiring, work life, and retention; conducting an internal analysis of the institution; engaging our community to identify opportunities for EDIB-informed programming shifts that can better serve the diverse population of Middle Tennessee; developing a long range plan for EDIB transformation; and developing a framework for measuring progress and holding the institution accountable to fulfilling our EDIB goals.

FINANCIAL VITALITY
Through active stewardship of our resources and achieving success in our creativity, innovation, and EDIB strategies, we will engender the audience growth, engagement, investment, and support we need to create a sustainable, financially robust foundation. Our long-term sustainability will enable even greater creative and community impact. Strategies to achieve financial vitality include: maintaining balanced operating budgets through the life of the plan; build our long-range funding; maximize our largest physical asset, Schermerhorn Symphony Center, to support our artistic and community mission; and work with the Board External Affairs Committee and local government representatives to ensure the institution's interests are represented in civic dialogues and decision-making.
Service Categories

Primary Category:

Arts, Culture & Humanities

-

Symphony Orchestras

Secondary Category:

Arts, Culture & Humanities

-

Arts Education

Tertiary Category:
-
Areas Served
During the 2019/20 season, the Nashville Symphony sold more than 120,000 tickets to performances in the concert hall, purchased by Middle Tennesseans as well as visitors from around the world. Over 90% of ticket purchases are made by Tennesseans from across the state. Visitors from across the United States and more than 20 international countries also attended Nashville Symphony performances, an indication of the Nashville Symphony's stature as a performing arts organization on a global scale.
TN - Bedford
TN - Cheatham
TN - Cumberland
TN - Davidson
TN - Dickson
TN - Franklin
TN - Giles
TN - Houston
TN - Humphreys
TN - Lawrence
TN - Marshall
TN - Maury
TN - Montgomery
TN - Putnam
TN - Robertson
TN - Rutherford
TN - Sumner
TN - Warren
TN - Williamson
TN - Wilson