Nashville Symphony Association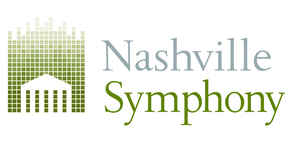 DONATE NOW
One Symphony Place
Nashville, TN 37201
Statements
Mission
The Nashville Symphony inspires, entertains, educates, and serves through musical performance, innovation, collaboration, and inclusion.
Background
Led by music director Giancarlo Guerrero, the Nashville Symphony has been an integral part of the Music City sound since 1946. The 83-member ensemble performs more than 150 concerts annually, with a focus on contemporary American orchestral music through collaborations with composers including Jennifer Higdon, Terry Riley, and Joan Tower. The orchestra is equally renowned for its commissioning and recording projects with Nashville-based artists including bassist Edgar Meyer, banjoist Béla Fleck, singer-songwriter Ben Folds and electric bassist Victor Wooten.

An established leader in Nashville's arts and cultural community, the Symphony has facilitated several community collaborations and initiatives, most notably Violins of Hope Nashville, which spotlighted a historic collection of instruments played by Jewish musicians during the Holocaust. This community-wide effort engaged tens of thousands of Middle Tennesseans in 2018 through concerts, exhibits, lectures and more, and represents one of the largest initiatives ever organized around the Violins of Hope.

The Nashville Symphony remains one of the most prolific recording orchestras in the U.S., with more than 30 releases on Naxos, the world's largest independent classical label. Encompassing a wide range of repertoire, from Beethoven to Bernstein to Joan Tower, these recordings have earned 13 GRAMMY® Awards and 25 nominations. Recording projects featuring the music of Tobias Picker and Aaron Jay Kernis were most recently released on Naxos.

Education and community engagement have been at the core of the Nashville Symphony's mission since its founding. Each year the organization reaches tens of thousands of children and adults through an array of free and low-cost programs, including Young People's Concerts for K-12 students; sectional lessons for band and orchestra students; and "Is It a Fiddle or a Violin?," a collaboration with the Country Music Hall of Fame® & Museum. In 2016, the Nashville Symphony launched Accelerando, an initiative designed to prepare young musicians from underrepresented ethnic communities for collegiate study and professional orchestra careers. Currently, 24 participating students receive individual instrument instruction, performance opportunities, and guidance on applying to colleges and conservatories, all offered free of charge.
Impact
During the 2019/20 concert season, the orchestra performed repertoire from nine American composers on 5 of our 9 Classical Series concerts. The season showcased what this orchestra stands for: a focus on American music, excellent performances of classical repertoire, and education and engagement programs designed to motivate and inspire listeners of all ages and backgrounds. The Nashville Symphony also preserved and promoted contemporary American repertoire through five recording projects, featuring works by John Adams, Jennifer Higdon, and Horatio Parker. The orchestra's Young People's Concerts spotlighted the work of women and African American composers, introducing young students across Middle Tennessee to Florence Price, William Grant Still, Clara Schumann, W.C. Handy, and others.

Though many events were cancelled in the spring due to the pandemic, the Symphony still reached more than 30,000 Middle Tennesseans through its free Education and Community Engagement program offerings, including 18,688 students. The Symphony's leadership, musicians, and education team created more than 45 educational videos which altogether received more than 250,000 views in just a few months time. Altogether, more than 12 million people across the globe heard the Nashville Symphony through national and international radio appearances/broadcasts and through streams of its commercial recordings.

The Nashville Symphony is envisioning how the institution may evolve to better meet the needs of our community following the pandemic. In the 2020/21 season, therefore, the Symphony has entered into a period of active engagement with our community's various stakeholders so that we may assess and better serve their needs in the immediate and long-term future. We remain dedicated to enriching the cultural life of everyone in the Nashville community. To best serve them during this time, we have implemented a number of new educational programs and virtual alternatives to existing programs. Specific activities include:

- Since March 2020, our musicians have curated an enormous amount of content - more than 70 educational videos now empower both parents and teachers to enrich distance learning for their public, private, and home school students. To date, this online educational content has received more than 300,000 views.
- The Nashville Symphony's Accelerando program will expand to serve 24 students. Students will attend regular music theory classes, private lessons, and masterclasses, maintaining their same intense studies in a virtual manner. They will receive valuable music instruction, and the year will culminate in a public recital with solo performances from each of the students.
- The "Is it a Fiddle or a Violin?" Program, offered in collaboration with the Country Music Hall of Fame, will engage K-5 students in virtual, interactive performances where professional musicians compare the fiddle and violin.
- Our Masterclass Series will invite members of the public to attend free online sessions with world-class, classical musicians such as Weston Sprott, Whittney Thomas, Ebonee Thomas, Mellissa White, Alex Laing, Geoffrey Johnson, and the Symphony's own Titus Underwood.
- As music programs across the world learn to adapt to new challenges, our Education team is reimagining ways we can amplify our impact by forging and strengthening partnerships in the community.

While our programs will look very different compared to years past, we are committed to maintaining the same level of high-quality performance and music education programming the Nashville Symphony has delivered to the community for many decades. Our commitment to the Middle Tennessee community is based on a fervent belief that music matters - and even more so in the face of hard times
Needs
Without the ability to generate ticket revenue, the Nashville Symphony is more dependent than ever on annual fundraising. The investment of our donors will allow us to pursue the important work we now face. Funding will support insurance premiums for musicians and furloughed staff; security and maintenance for Schermerhorn Symphony Center; and all of the costs associated with our organizational planning. Ultimately, our highest priority is to bring the musicians back to the stage full-time. During this time while performance opportunities remain limited, the following goals are driving us forward:

- Talking with our musicians about how we can bring them back to work under safe conditions
- Maintaining the safety and operational integrity of Schermerhorn Symphony Center
- Shifting the focus of our education programs to provide virtual engagement and resources for educators, parents, and students
- Embarking on a strategic visioning and rebuilding process that engages many voices within the community to help us understand how we can serve the diverse population of Middle Tennessee even better

Achieving these goals will require broad community investment from dedicated partners to promote and preserve the Nashville Symphony's indispensable cultural mission.
CEO Statement
The COVID-19 pandemic shuttered venues and performing arts organizations of all kinds. Like our colleagues across the country, Nashville Symphony has been forced to make difficult decisions in order to continue serving our community and assure that the institution is here and thriving for generations to come. In mid-March 2020, the pandemic forced Nashville Symphony to postpone and then, eventually, cancel the remainder of our concert season. Even during this time without earned revenue, we remain committed to our musicians and to keeping our mission at the center of our work.

In a typical season, the Nashville Symphony employs as many as 150 full-time and 300 part-time employees. In July 2020, as PPP funds were depleted and with no clear indication of how long the pandemic might last, our Board of Directors voted to postpone all scheduled program activity through July 31, 2021, and to furlough all musicians and 75% of our administrative staff. Though painful, this decision was necessary for the survival of the institution. Since then, we have continued our education programming, and have spent time planning, listening, and reimagining what we can be for our community on the other side of the pandemic, recognizing the rare opportunity in this moment to accelerate the pace of change, further diversify our institution, reemerge a stronger, more resilient, relevant, and meaningful institution for our community.

As of January 2021, we have begun to pay our musicians a $500 weekly stipend designed to provide them with a reliable (if reduced) source of income. They have now resumed performance activity, and we are one step closer to bringing our musicians back to work full-time. We are making significant progress thanks to broad success in our fundraising efforts and an array of supportive community partners who have helped and guided us during the past year. Each week that passes, we have a growing sense of optimism for the future of our institution.

Board Chair Statement
The following pillars will guide the Nashville Symphony's strategic vision over the next three years:

CREATIVITY & INNOVATION
The Nashville Symphony will expand our art form and our audience by creating uniquely moving experiences, developing new artistic projects, collaborating with our community, and cultivating the next generation of artists and listeners. To accomplish this, we will bring innovative ideas and approaches to concert programming and packaging; cultivate and champion new repertoire while celebrating the history of our art form; continue developing the orchestra, the chorus, and the operational abilities and general capacity of the organization; collaborate with our community to expand our artistic capacity and audience reach; and expand and deepen the impact of our music education programs.

EQUITY, DIVERSITY, INCLUSION, AND BELONGING
We will enact transformational shifts at all levels of the institution to become equitable, inclusive, and antiracist in our programming, personnel, policies, and practices. This work will be driven by purposeful self-analysis and meaningful community engagement, and it will evolve as we continue to learn and grow. In the process, our deepening commitment to EDIB will position the Nashville Symphony as a leader in our field and will provide opportunities for us to promote this work nationally. Strategies to carry out this work include: providing continuing anti-racism training for musicians, board and staff; establishing an EDIB Steering Committee; following best practices in employee recruitment, hiring, work life, and retention; conducting an internal analysis of the institution; engaging our community to identify opportunities for EDIB-informed programming shifts that can better serve the diverse population of Middle Tennessee; developing a long range plan for EDIB transformation; and developing a framework for measuring progress and holding the institution accountable to fulfilling our EDIB goals.

FINANCIAL VITALITY
Through active stewardship of our resources and achieving success in our creativity, innovation, and EDIB strategies, we will engender the audience growth, engagement, investment, and support we need to create a sustainable, financially robust foundation. Our long-term sustainability will enable even greater creative and community impact. Strategies to achieve financial vitality include: maintaining balanced operating budgets through the life of the plan; build our long-range funding; maximize our largest physical asset, Schermerhorn Symphony Center, to support our artistic and community mission; and work with the Board External Affairs Committee and local government representatives to ensure the institution's interests are represented in civic dialogues and decision-making.
Service Categories

Primary Category:

Arts, Culture & Humanities

-

Symphony Orchestras

Secondary Category:

Arts, Culture & Humanities

-

Arts Education

Tertiary Category:
-
Areas Served
During the 2019/20 season, the Nashville Symphony sold more than 120,000 tickets to performances in the concert hall, purchased by Middle Tennesseans as well as visitors from around the world. Over 90% of ticket purchases are made by Tennesseans from across the state. Visitors from across the United States and more than 20 international countries also attended Nashville Symphony performances, an indication of the Nashville Symphony's stature as a performing arts organization on a global scale.
TN - Bedford
TN - Cheatham
TN - Cumberland
TN - Davidson
TN - Dickson
TN - Franklin
TN - Giles
TN - Houston
TN - Humphreys
TN - Lawrence
TN - Marshall
TN - Maury
TN - Montgomery
TN - Putnam
TN - Robertson
TN - Rutherford
TN - Sumner
TN - Warren
TN - Williamson
TN - Wilson