Nashville Symphony Association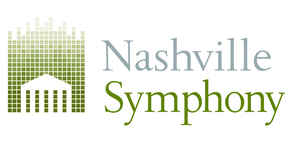 DONATE NOW
One Symphony Place
Nashville, TN 37201
Fiscal Year
Fiscal Year Start
08/01/2020
Fiscal Year End
07/31/2021
Projected Revenue
$7,214,767.00
Projected Expenses
$7,128,661.00
Organizational Budgets and Other Documents
IRS Letter of Exemption
Detailed Financials
Revenue and Expenses
| Fiscal Year | 2019 | 2018 | 2017 |
| --- | --- | --- | --- |
| Total Revenue | $23,179,344.00 | $23,557,261.00 | $21,841,887.00 |
| Total Expenses | $27,421,525.00 | $26,456,868.00 | $25,298,449.00 |
| Revenue Less Expenses | ($4,242,181.00) | ($2,899,607.00) | ($3,456,562.00) |
Revenue Sources
| Fiscal Year | 2019 | 2018 | 2017 |
| --- | --- | --- | --- |
| Foundation and Corporation Contributions | $0.00 | $0.00 | $0.00 |
| Government - Federal | $0.00 | $0.00 | $0.00 |
| Government - State | $0.00 | $0.00 | $0.00 |
| Government - Local | $0.00 | $0.00 | $0.00 |
| Government - Unspecified | $249,700.00 | $277,130.00 | $265,405.00 |
| Individual Contributions | $7,957,743.00 | $6,616,845.00 | $6,259,153.00 |
| Indirect Public Support | $0.00 | $0.00 | $0.00 |
| Earned Revenue | $11,174,696.00 | $12,876,077.00 | $11,199,911.00 |
| Investment Income, Net of Losses | $381,036.00 | $640,930.00 | $1,143,680.00 |
| Membership Dues | $11,325.00 | $10,485.00 | $0.00 |
| Special Events | $1,066,229.00 | $845,687.00 | $822,923.00 |
| Revenue In-Kind | $0.00 | $0.00 | $0.00 |
| Other | $2,338,615.00 | $2,290,107.00 | $2,150,815.00 |
Expense Allocation
| Fiscal Year | 2019 | 2018 | 2017 |
| --- | --- | --- | --- |
| Program Expense | $22,851,856.00 | $22,374,053.00 | $21,409,274.00 |
| Administration Expense | $3,123,602.00 | $2,693,609.00 | $2,490,503.00 |
| Fundraising Expense | $1,446,067.00 | $1,389,206.00 | $1,398,672.00 |
| Total Revenue/Total Expenses | 85% | 89% | 86% |
| Program Expense/Total Expenses | 83% | 85% | 85% |
| Fundraising Expense/Contributed Revenue | 5% | 5% | 6% |
Top Funding Sources
Fiscal Year
2019
2018
2017
Top Funding Source & Dollar Amount
Program Revenue
$11,174,696.00
Program Revenue
$12,876,077.00
Program Revenue
$11,199,911.00
Second Highest Funding Source & Dollar Amount
Contributions, Gifts and Grants
$7,957,743.00
Contributions, Gifts and Grants
$6,616,845.00
Contributions, Gifts, and Grants
$6,259,153.00
Third Highest Funding Source & Dollar Amount
Other Revenue
$2,338,615.00
Other Revenue
$2,290,107.00
Other revenue
$2,150,815.00
Assets and Liabilities
| Fiscal Year | 2019 | 2018 | 2017 |
| --- | --- | --- | --- |
| Total Assets | $97,192,767.00 | $101,369,905.00 | $105,480,944.00 |
| Current Assets | $8,671,003.00 | $13,214,482.00 | $16,943,394.00 |
| Long-Term Liabilities | $0.00 | $0.00 | $0.00 |
| Current Liabilities | $26,362,252.00 | $26,315,206.00 | $27,654,801.00 |
| Total Net Assets | $70,830,515.00 | $75,054,699.00 | $77,826,143.00 |
Endowment Info
Do you have an endowment?
Yes
What is the value of the endowment?
$715,166.00
What is the spending policy for your endowment?
Income plus capital appreciation
Capital Campaign Info
Are you currently in a Capital Campaign?
No
Solicitation Permit Info
State Charitable Solicitations Permit
Under Extension
Solicitations Permit

Form 990s
Audit Documents
Foundation Staff Comments
---
Financial figures are taken from the 990. Financial documents prepared by Crowe LLP. Comments provided by Kathryn Bennett 4/2/2020.