Nashville Public Library Foundation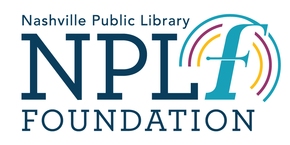 DONATE NOW
615 Church Street
Nashville, TN 37219
Statements
Mission
The Nashville Public Library Foundation (NPLF) is a committed community of leaders, learners and innovative achievers dedicated to supporting and empowering one of our city's greatest resources - the Nashville Public Library.


Background
Founded in 1997 as a 501(c) 3 organization, Nashville Public Library Foundation has raised over $50 million to advance the impact and reach of NPL programs and initiatives. With the investment of NPLF's committed funders, the Foundation provides the financial support required to deliver the quality programming and services that sets it apart from other libraries systems throughout the country.

As a department of Metropolitan Government of Nashville and Davidson County, the Nashville Public Library depends on public funding to support operations and maintenance; however, it thrives because of private investment through the Nashville Public Library Foundation. A proud recipient of the 2017 Library of the Year Award, NPL has pushed the definition of what a library can be. Last year, nearly four million members of our community came together at puppet shows, after-school programs, civil rights workshops and immigration classes. Every year, nearly seven million items are circulated amongst our 21 branches and throughout every Metro school library.

The Library inspires reading, advances learning, and connects our community through a broad range of programs, services, and collections. Through culturally diverse programs and centers, and an openness and hospitality that welcomes everyone, NPL takes special care to meet the needs of people who are marginalized, struggling, and new to the community and our country.
Impact
Nashville Public Library (NPL) is a trusted civic institution in Nashville and Davidson County, TN. Sustained by a passionate commitment to realize its mission of inspiring reading, advancing learning, and connecting community, NPL empowers patrons through limitless learning opportunities that enrich lives.

The Nashville Public Library Foundation invests over $2.5 million each year to fund programs that enhance and promote the library's mission. These NPLF-funded programs empower our community, ignite children's imaginations, and foster lifelong learning throughout Nashville. Thanks to private donations, sponsorships, and partnerships, we are able to provide our neighborhoods with vital opportunities at no cost to participants, cultivating a better future for everyone.

NPL believes that education and literacy, the institution's main service areas, act as the great equalizers in the community. In 2019, NPL's education and literacy programs directly served more than 320,000 attendees through more than 8,600 specialized programs.

All NPL education and literacy programs and services track measurable outcomes based on research of best practices surrounding the specified service areas for each section of the population reached. For example, 97% of surveyed participants felt that the education and literacy program they participated in was valuable to the community. Additionally, 94% confirmed that they "learned a new skill" by participating in NPL programs.

NPL programs rely on trusted relationships with its partner agencies throughout the community to deeply engage patrons and meet them where they-geographically, economically, culturally. Research shows that the most critical piece of impactful service revolves around relationships. From connecting patrons to physical and digital collections and other resources to providing direct service through educational and literacy-focused instruction, NPL is proud to partner with hundreds of educational, cultural, non-profit, government agencies and organizations.

Through culturally diverse programs and locations, NPL operates with a hospitality that truly welcomes everyone regardless of age, ethnicity, ability, or socioeconomic status. Because of public & private support, buildings, and outreach NPL is uniquely positioned to meet the needs of people who are marginalized, struggling, and/or new to the community or our country. NPL truly serves ALL.

Needs
Two in three Nashville third-graders cannot read on grade level. NPLF is providing funding the following award-winning early literacy programs to combat these challenges:

$427,702 - Bringing Books to Life is an award-winning early literacy program that works with young children, teachers and parents to both educate and promote the importance of early literacy skills. Developed in partnership with early childhood educators and experts in the field of early childhood development, BBTL is centered on NPL's literature-based puppet performances. NPL is the only agency providing ongoing large-scale literacy workshops free of charge to Nashville families in need prioritizing service to at-risk communities where poverty rates are higher, literacy rates are lower, and educational experience is traditionally limited for adults.

$350,000 - Limitless Libraries (LL) provides 80,000+ Metro Nashville Public School students and teachers access to NPL's 2 million+ items. A shared catalog and school IDs that double as NPL cards provide access to to NPL resources and delivery of these resources to the schools.
CEO Statement
What is our story? At the Nashville Public Library, we start each day with one simple goal? to help write Nashville's story? to make it a story of discovery, imagination and inspiration. To build a city of leaders, learners and innovators. To create a sense of connection, community and opportunity, for anyone and everyone who walks through our doors. Whether through our more than 5 million books and resources or our innovative, responsive programming, whether through one of our 21 library locations or our mobile community services, we are making a difference in the lives Nashville's residents each and every day. We are getting kids excited about reading and ready to learn in school. We are offering a safe place for teens to find their passion and build confidence. We are helping adults discover that it's never too late to learn or to find a new career path and getting new Americans and seniors connected within our community. Because we are more than just a place for books, we are your community, and we are invested in bringing your stories, ideas and possibilities to life. Nashville is our story? and you are our favorite character. Thank you for your support.
Board Chair Statement
The Nashville Public Library is impacting Nashville citizens every day. Thanks to private gifts through the Nashville Public Library Foundation, the Main Library and its 20 branches are community gathering places for children, teens and adults. Support through the Foundation is getting kids excited about reading and ready to learn in school, helping teens discover new talents and gain confidence, and putting seniors and new Americans on the path to success. I am inspired by the Nashvillians whose lives we have touched this year and by the donors that support this extraordinary institution. Thank you to all who are friends of the Nashville Public Library Foundation and a champion of literacy and learning for all of Nashville.
Service Categories

Primary Category:

Philanthropy, Voluntarism & Grantmaking Foundations

-

Single Organization Support

Secondary Category:

Education

-

Libraries

Tertiary Category:
-
Areas Served
Middle Tennessee