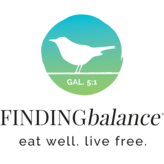 DONATE NOW
PO Box 284
Franklin, TN 37065
Executive Director
---
Executive Director
Mrs. Chrissy Kirkman
E-mail
chrissy@findingbalance.com
Term Start
January 2020
Chrissy's Experience: With experience as a software analyst, marketing director, worship leader, and Christian life coach, Chrissy brings 23 years of diverse ministry and professional skills to FINDINGbalance. A former participant in Fb's Lasting Freedom program, Chrissy has firsthand experience of the struggle faced by those battling food issues, and the courage it takes to seek help. No longer a captive of "diet culture", Chrissy is passionate about sharing the truth she's found, and helping others find HOPE and tools to break free from eating and body image issues.
Senior Staff
---
| Name | Title |
| --- | --- |
| Mrs. Amy Schaller | Outreach Coordinator |
Staff
| | |
| --- | --- |
| Full Time Staff | 1 |
| Part Time Staff | 1 |
| Volunteers | 3 |
| Contractors | 0 |
| Retention Rate | 100% |
Plans & Policies
| | |
| --- | --- |
| Does your organization have a Fundraising Plan? | Under Development |
| Does your organization have a Strategic Plan? | Under Development |
| Years Strategic Plan Considers | 3 |
| When was the Strategic Plan adopted? | |
| Does your organization have a Management Succession Plan? | Under Development |
| Does your organization have a Policy and Procedure Plan? | Under Development |
| Does the organization have a Nondiscrimination Policy? | Under Development |
| Does the organization have a Whistle Blower Policy? | No |
| Does the organization have a Document Destruction Policy? | No |
Evaluation
Is there a formal evaluation for...
Frequency (if applicable)
CEO/Executive Director
Yes
Annually
Senior Management
No
Non-Management
No
Affiliations
| Affiliation | Year |
| --- | --- |
| Eating Disorders Coalition | 2017 |
| Eating Disorders Coalition | 2018 |
Awards
---
| Award / Recognition | Organization | Year |
| --- | --- | --- |
| Advocacy Award - Constance Rhodes | Kirsten Haglund Foundation | 2015 |
| Best Rich Media - Platinum Award | eHealthcare Leadership Awards | 2007 |
| Best Site Design - Gold Award | eHealthcare Leadership Awards | 2007 |
| GLOO Award | Tango Relationship Enrichment Collaborative | 2013 |
| Rhodes - 'Top 50 Activists, Artists and Innovators Changing Their World through Faith' | Relevant Magazine | 2006 |
| Top Rated Non-Profit | Great Non-Profits | 2011 |
| Top Rated Non-Profit | Great Non-Profits | 2012 |
| Top Rated Non-profit | Great Non-Profits | 2013 |
| Top Rated Non-profit | Great Nonprofits | 2014 |
| Top-Rated Nonprofit | Great Non-Profits | 2016 |
| Top-Rated Nonprofit | Great Non-Profits | 2017 |
| Top-Rated Nonprofit | Great Non-Profits | 2018 |
| Top-Rated Nonprofit | Great Non-Profits | 2015 |
| Top Rated Nonprofit | Great Non-Profits | 2019 |
| Top Rated Nonprofit | Great Non-profits | 2020 |
| Top Rated Nonprofit | Great Non-profits | 2021 |