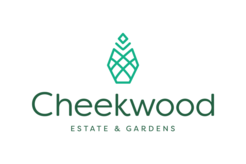 DONATE NOW
1200 Forrest Park Dr.
Nashville, TN 37205
Executive Director
---
Executive Director
Ms. Jane MacLeod
E-mail
jmacleod@cheekwood.org
Term Start
September 2010
Jane's Experience: Jane MacLeod brings more than 35 years of marketing, museum, and public garden experience to her role as President and CEO of Cheekwood. Since joining Cheekwood in 2010, Jane's vision has been instrumental in transforming the historic estate into one of the Southeast's premier art and garden destinations. She is leading The Cheekwood Campaign, the institution's first in nearly 20 years, which to date has raised over $29 million toward a $30 million goal to build endowment and capital reserves, address deferred restoration, and realize new income-generating opportunities. The Campaign has funded major renovations and enhancements to the Frist Learning Center, the Ann and Monroe Carell Jr. Family Sculpture Trail, and the Blevins Japanese Garden, along with the development of the new Bracken Foundation Children's Garden.

Under Jane's leadership, Cheekwood has set new records in admissions, membership, and contributions bringing blockbuster exhibitions and new seasonal festivals, including Cheekwood in Bloom and Holiday LIGHTS, and the 1930s historic refurnishing of the Cheekwood Mansion. Jane directed the creation of two, five-year Strategic Plans and a long-term Master Plan to advance Cheekwood as one of the finest American Country Place Era Estates in the nation. Under her leadership, the institution was fully accredited by the American Alliance of Museums, recognized as a nationally accredited Level II Arboretum, and earned three USA Today Top Ten Botanical Garden distinctions.

Jane received her MBA from Southern Methodist University and graduated Summa Cum Laude with a BS in Journalism from Bowling Green State University. She is a past Board Member of the American Public Garden Association and current member of the International Women's Forum. She is a 2012 graduate of Leadership Nashville and was named the Nashville Business Journal's 2014 Woman of Influence Nonprofit Award winner and one of Nashville Post's Most Powerful Women in 2019.

Senior Staff
---
| Name | Title |
| --- | --- |
| Mr. Daniel Miller | Chief Financial Officer |
| Ms. Elizabeth Sheets | Chief Advancement Officer |
| Ms. Elizabeth Murdock | Chief Operating Officer |
| Ms. Nathalie Lavine | Vice President of Education & Outreach |
| Mrs. Penny Bruckse | Vice President of Human Resources |
| Mr. Peter Grimaldi | Vice President of Horticulture & Facilities |
| Mr. James Tottis | Vice President of Museum Affairs |
Staff
| | |
| --- | --- |
| Full Time Staff | 63 |
| Part Time Staff | 102 |
| Volunteers | 353 |
| Contractors | 2 |
| Retention Rate | 75% |
Plans & Policies
| | |
| --- | --- |
| Does your organization have a Fundraising Plan? | Yes |
| Does your organization have a Strategic Plan? | Yes |
| Years Strategic Plan Considers | 5 |
| When was the Strategic Plan adopted? | January 2017 |
| Does your organization have a Management Succession Plan? | No |
| Does your organization have a Policy and Procedure Plan? | Yes |
| Does the organization have a Nondiscrimination Policy? | Yes |
| Does the organization have a Whistle Blower Policy? | Yes |
| Does the organization have a Document Destruction Policy? | Yes |
Evaluation
Is there a formal evaluation for...
Frequency (if applicable)
CEO/Executive Director
Yes
Annually
Senior Management
Yes
Annually
Non-Management
Yes
Annually
Affiliations
| Affiliation | Year |
| --- | --- |
| Alignment Nashville | 2013 |
| American Alliance of Museums | 2000 |
| American Horticultural Society | 2020 |
| American Public Gardens Association | 2000 |
| Americans for the Arts | 2012 |
| Association of Fundraising Professionals | 1993 |
| Blue Star Museums | 2019 |
| Center for Nonprofit Management | 1992 |
| Hands On Nashville | 2009 |
| Metro Nashville Arts Commission | 1990 |
| Metro Nashville Parks & Recreation | 2019 |
| Nashville Area Chamber of Commerce | 2000 |
| Nashville Arts Coalition | 2014 |
| Nashville Convention & Visitors Corp | 2000 |
| Nashville Rotary Club | 2001 |
| National Endowment for the Arts | 2015 |
| National Endowment for the Humanities | 2020 |
| National Trust For Historic Preservation Leadership Forum | 2014 |
| PENCIL | 2007 |
| Southeastern Museum Conference | 2014 |
| Tennesseans for the Arts | 2000 |
| Tennessee Art Education Association | 2020 |
| Tennessee Arts Commission | 1997 |
| Tennessee Association of Museums | 2000 |
| Tennessee Nursery & Landscape Association | 2020 |
| Tennessee Urban Forestry Council | 2018 |
External Assessments and Accreditations
| Assessment/Accreditation | Year |
| --- | --- |
| American Alliance of Museums | 2016 |
| American Alliance of Museums | 2001 |
| Arbnet Arboretum Accreditation Program | 2020 |
| National Register of Historic Places | 2000 |
| Tennessee Association of Museums | 2000 |
| Tennessee Urban Forestry Council | 2011 |
Awards
---
| Award / Recognition | Organization | Year |
| --- | --- | --- |
| Award of Excellence, 'International Playhouses Passport' | Tennessee Association of Museums | 2017 |
| Award of Excellence, 'Kensuke Yamada: Diving Through Clouds' | Tennessee Association of Museums | 2017 |
| Award of Excellence, 'Steve Tobin: Southern Roots' | Tennessee Association of Museums | 2017 |
| Commendation 'Cheekwood.org' | Tennessee Association of Museums | 2017 |
| Commendation, 'First Thursday Nights in the Garden feat. New Dialect' | Tennessee Association of Museums | 2017 |
| #1 Best Local Event/Festival, 'Holiday LIGHTS' | Nashville Scene | 2019 |
| #1 Best Place to Take Out-of-Towners | Nashville Scene | 2019 |
| #1 Best Outdoor Fun | Nashville Scene | 2019 |
| #3 Best Cultural Center | Nashville Scene | 2019 |
| Best Museum | Nashville Parent | 2019 |
| Best Tourist Attraction | Nashville Parent | 2019 |
| #6 Best Botanical Garden | USA Today | 2019 |
| Best Art Happening, 'Chihuly at Cheekwood' | Nashville Scene | 2020 |
| Best Outdoor Fun | Nashville Scene | 2020 |
| Best Art Gallery | Tennessean | 2020 |
| Best Seasonal Attraction | Tennessean | 2020 |
| Best Museum | Nashville Parent | 2020 |
| #2 Top Places to Take Kids | Kids Out & About | 2020 |
| Award of Excellence, 'Artist-in-Residence: Hiroshi Sato' | Tennessee Association of Museums | 2021 |
| Award of Commendation, 'En Plein Air' | Tennessee Association of Museums | 2021 |
| Award of Excellence, 'Where Flowers (Virtually) Bloom' Marketing Campaign | Tennessee Association of Museums | 2021 |
| Best Botanical Garden in Tennessee | Travel Pulse | 2021 |
| Best Botanical Garden in the South | Style Blueprint | 2021 |
| Hansell Marketing Award | American Public Gardens Association | 2021 |
| Daniel Miller - CFO Award Honoree, Non-Profit/Institution | Nashville Business Journal | 2020 |
| Jane MacLeod - Most Powerful Women Award | Nashville Post | 2019 |