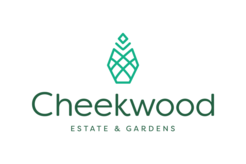 DONATE NOW
1200 Forrest Park Dr.
Nashville, TN 37205
Fiscal Year
Fiscal Year Start
01/01/2021
Fiscal Year End
12/31/2021
Projected Revenue
$9,391,839.00
Projected Expenses
$9,391,839.00
Organizational Budgets and Other Documents
IRS Letter of Exemption
Detailed Financials
Revenue and Expenses
| Fiscal Year | 2019 | 2018 | 2017 |
| --- | --- | --- | --- |
| Total Revenue | $11,590,062.00 | $13,835,965.00 | $19,277,833.00 |
| Total Expenses | $10,579,957.00 | $10,228,494.00 | $10,709,480.00 |
| Revenue Less Expenses | $1,010,105.00 | $3,607,471.00 | $8,568,353.00 |
Revenue Sources
| Fiscal Year | 2019 | 2018 | 2017 |
| --- | --- | --- | --- |
| Foundation and Corporation Contributions | $0.00 | $0.00 | $0.00 |
| Government - Federal | $0.00 | $0.00 | $0.00 |
| Government - State | $0.00 | $0.00 | $0.00 |
| Government - Local | $0.00 | $0.00 | $0.00 |
| Government - Unspecified | $238,811.00 | $216,500.00 | $202,255.00 |
| Individual Contributions | $4,576,202.00 | $6,313,433.00 | $10,971,874.00 |
| Indirect Public Support | $0.00 | $0.00 | $0.00 |
| Earned Revenue | $4,012,054.00 | $3,733,896.00 | $4,836,966.00 |
| Investment Income, Net of Losses | $276,356.00 | $557,230.00 | $780,468.00 |
| Membership Dues | $1,214,048.00 | $1,130,296.00 | $1,137,773.00 |
| Special Events | $1,159,061.00 | $1,658,630.00 | $1,015,600.00 |
| Revenue In-Kind | $39,806.00 | $24,021.00 | $36,114.00 |
| Other | $73,724.00 | $201,959.00 | $296,783.00 |
Expense Allocation
| Fiscal Year | 2019 | 2018 | 2017 |
| --- | --- | --- | --- |
| Program Expense | $8,798,836.00 | $8,223,497.00 | $8,730,932.00 |
| Administration Expense | $1,031,611.00 | $1,135,026.00 | $798,762.00 |
| Fundraising Expense | $749,510.00 | $869,971.00 | $1,179,786.00 |
| Total Revenue/Total Expenses | 110% | 135% | 180% |
| Program Expense/Total Expenses | 83% | 80% | 82% |
| Fundraising Expense/Contributed Revenue | 7% | 9% | 11% |
Top Funding Sources
Fiscal Year
2019
2018
2017
Top Funding Source & Dollar Amount
Contributions, Gifts and Grants
$4,576,202.00
Contributions, Gifts, and Grants
$6,313,433.00
Contributions, Gifts, and Grants
$10,971,874.00
Second Highest Funding Source & Dollar Amount
Program Revenue
$4,012,054.00
Program Revenue
$3,733,896.00
Program Revenue
$4,836,966.00
Third Highest Funding Source & Dollar Amount
Membership Dues
$1,214,048.00
Fundraising Events
$1,658,630.00
Membership Dues
$1,137,773.00
Assets and Liabilities
| Fiscal Year | 2019 | 2018 | 2017 |
| --- | --- | --- | --- |
| Total Assets | $48,434,968.00 | $45,029,516.00 | $42,611,298.00 |
| Current Assets | $9,625,231.00 | $15,717,613.00 | $19,025,093.00 |
| Long-Term Liabilities | $0.00 | $0.00 | $0.00 |
| Current Liabilities | $2,992,275.00 | $1,675,315.00 | $1,668,439.00 |
| Total Net Assets | $45,442,693.00 | $43,354,201.00 | $40,942,859.00 |
Endowment Info
Do you have an endowment?
Yes
What is the value of the endowment?
$18,500,000.00
What is the spending policy for your endowment?
Percentage
Capital Campaign Info
Are you currently in a Capital Campaign?
No
Do you anticipate a campaign in the next 5 years?
Yes
Solicitation Permit Info
State Charitable Solicitations Permit
Yes
Permit Expiration Month
June
Permit Expiration Year
2022
Solicitations Permit

Form 990s
Audit Documents
CEO/Executive Director/Board Comments
---
The Cheekwood Estate was an incredible gift to the community, providing Nashville with its own national treasure. However, as the estate was gifted without an endowment, the institution has often been financially challenged to meet annual operational goals while preserving its museum, historic structures, and gardens. To address this need, The Cheekwood Campaign was launched in 2016 to raise endowment, fund strategic projects, and provide resources for deferred maintenance to facilities and gardens. Through February 2021, more than $29.7M has been raised. Cheekwood's endowment has grown from $4.8M (pre-Campaign) to $18M in 2021, providing for a more secure financial future.

Cheekwood's dynamic seasonal festivals, family-oriented programming and world class art exhibitions have generated record-setting attendance and support as well as positive operating results. Cheekwood has strong corporate funding partners and has been growing foundation and government support over the past three years. Membership is at a record level with 19,000 member households.

During 2020, Cheekwood celebrated its 60th anniversary serving as a public institution and hosted the Chihuly at Cheekwood exhibition. This exhibition featured Dale Chihuly's iconic glass artwork throughout Cheekwood's 55-acre campus. Cheekwood was able to successfully navigate COVID-19 through steady attendance and the generous support of public and private funders. Our gardens have been a welcomed activity for residents and visitors looking for a safe, socially distanced activity. Despite the pandemic, Cheekwood maintained stable operations in 2020.

Foundation Staff Comments
---
Financial figures taken from Form 990. Financials completed by Kraft CPAs. Comment provided by Kathryn Bennett 9/2/2020.