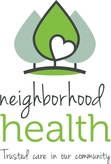 DONATE NOW
2711 Foster Ave
Nashville, TN 37210
Fiscal Year
Fiscal Year Start
02/28/2022
Fiscal Year End
01/31/2023
Projected Revenue
$24,296,928.00
Projected Expenses
$24,196,500.00
Organizational Budgets and Other Documents
IRS Letter of Exemption
Detailed Financials
Revenue and Expenses
| Fiscal Year | 2022 | 2021 | 2020 |
| --- | --- | --- | --- |
| Total Revenue | $23,413,124.00 | $23,300,769.00 | $18,150,906.00 |
| Total Expenses | $21,629,884.00 | $18,580,914.00 | $18,388,693.00 |
| Revenue Less Expenses | $1,783,240.00 | $4,719,855.00 | ($237,787.00) |
Revenue Sources
| Fiscal Year | 2022 | 2021 | 2020 |
| --- | --- | --- | --- |
| Foundation and Corporation Contributions | $0.00 | $0.00 | $263,833.00 |
| Government - Federal | $0.00 | $0.00 | $0.00 |
| Government - State | $0.00 | $0.00 | $0.00 |
| Government - Local | $0.00 | $0.00 | $0.00 |
| Government - Unspecified | $2,764,035.00 | $709,947.00 | $0.00 |
| Individual Contributions | $271,383.00 | $478,236.00 | $16,450.00 |
| Indirect Public Support | $0.00 | $0.00 | $0.00 |
| Earned Revenue | $20,111,842.00 | $22,035,586.00 | $17,684,599.00 |
| Investment Income, Net of Losses | $8,135.00 | $31,081.00 | $69,248.00 |
| Membership Dues | $0.00 | $0.00 | $0.00 |
| Special Events | $0.00 | $0.00 | $60,503.00 |
| Revenue In-Kind | $0.00 | $0.00 | $0.00 |
| Other | $257,729.00 | $45,919.00 | $56,273.00 |
Expense Allocation
| Fiscal Year | 2022 | 2021 | 2020 |
| --- | --- | --- | --- |
| Program Expense | $16,942,892.00 | $14,710,062.00 | $15,312,043.00 |
| Administration Expense | $4,685,992.00 | $3,870,852.00 | $3,076,650.00 |
| Fundraising Expense | $0.00 | $0.00 | $0.00 |
| Total Revenue/Total Expenses | 108% | 125% | 99% |
| Program Expense/Total Expenses | 78% | 79% | 83% |
| Fundraising Expense/Contributed Revenue | 0% | 0% | 0% |
Top Funding Sources
Fiscal Year
2022
2021
2020
Top Funding Source & Dollar Amount
Government Grants
$2,764,035.00
Program Revenue
$22,035,586.00
Program Revenue
$17,684,599.00
Second Highest Funding Source & Dollar Amount
Program Revenue
$20,111,842.00
Government Grants
$709,947.00
Foundations and Corporations
$263,833.00
Third Highest Funding Source & Dollar Amount
Contributions, Gifts, and Grants
$271,383.00
Contributions, Gifts, and Grants
$478,236.00
Investment Income
$69,248.00
Assets and Liabilities
| Fiscal Year | 2022 | 2021 | 2020 |
| --- | --- | --- | --- |
| Total Assets | $21,873,955.00 | $21,721,682.00 | $14,673,666.00 |
| Current Assets | $13,527,864.00 | $13,831,101.00 | $6,351,668.00 |
| Long-Term Liabilities | $0.00 | $2,038,301.00 | $0.00 |
| Current Liabilities | $1,613,406.00 | $1,206,072.00 | $916,212.00 |
| Total Net Assets | $20,260,549.00 | $18,477,309.00 | $13,757,454.00 |
Endowment Info
Do you have an endowment?
Yes
What is the value of the endowment?
$12,000.00
What is the spending policy for your endowment?
N/A
Capital Campaign Info
Are you currently in a Capital Campaign?
No
Do you anticipate a campaign in the next 5 years?
No
Solicitation Permit Info
State Charitable Solicitations Permit
Yes
Permit Expiration Month
July
Permit Expiration Year
2023
Solicitations Permit

Form 990s
Audit Documents
CEO/Executive Director/Board Comments
---
Challenges: Neighborhood Health has experienced continued financial growth. This has included substantial growth in federal grants. We do not expect this to continue, but many grants are on-going and will be a source of sustainability. A fund-raising breakfast was launched this year as a beginning to building a donor base. Rising Costs: The cost of delivering health care, even primary care, continues to grow. This is true particularly for well-trained personnel and clinicians, benefit costs (health insurance) and technology costs. Opportunities: Reorganization: With reorganization, Neighborhood Health strengthened its leadership as well as its whole finance department, achieving greater control or the revenue cycle and created a stronger organizational structure that could monitor and maximize revenue. TennCare Service and Revenue: The greatest opportunity for Neighborhood Health to grow revenue is in providing strong services that result in greater utilization by more TennCare/Medicaid recipients. This would increase service revenue while also improving health outcome. In this effort there is also potential to receive pay for performance. Cost Containment: Neighborhood Health is achieving better cost containment through joint purchasing and contract renegotiation. Neighborhood Health has also had to revise its health plan to keep that cost stable. Facility: Neighborhood Health has been fortunate to receive considerable federal funds to assist with renovation of facilities. By the end of 2016, we renovated five clinics. In 2016, we purchased and renovated a new administrative building, and moved into it in 2017. This has helped consolidate many of our core administration activities. We also opened up and new embedded clinic in Davison County, and expanded dental services in Wilson County. These expansion efforts were primarily achieved with federal funding.
Foundation Staff Comments
---
Financial figures taken from 990. Foundation and corpoate grants may be included in Contributions, Gifts, and Grants sum, as these amounts are not separated in Form 990. Financial documents completed by Kraft CPAs. Comments provided by Nicole Rose 12/02/2022.