100 Black Men of Middle Tennessee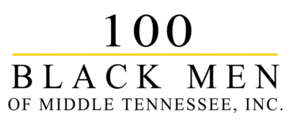 DONATE NOW
P. O. Box 140789
Nashville, TN 37214
Fiscal Year
Fiscal Year Start
01/01/2021
Fiscal Year End
12/31/2021
Projected Revenue
$426,100.00
Projected Expenses
$518,338.00
Organizational Budgets and Other Documents
IRS Letter of Exemption
Detailed Financials
Revenue and Expenses
| Fiscal Year | 2019 | 2018 | 2017 |
| --- | --- | --- | --- |
| Total Revenue | $423,763.00 | $536,307.00 | $477,611.00 |
| Total Expenses | $522,786.00 | $514,601.00 | $429,408.00 |
| Revenue Less Expenses | ($99,023.00) | $21,706.00 | $48,203.00 |
Revenue Sources
| Fiscal Year | 2019 | 2018 | 2017 |
| --- | --- | --- | --- |
| Foundation and Corporation Contributions | $0.00 | $0.00 | $0.00 |
| Government - Federal | $0.00 | $0.00 | $0.00 |
| Government - State | $0.00 | $0.00 | $0.00 |
| Government - Local | $0.00 | $0.00 | $0.00 |
| Government - Unspecified | $0.00 | $0.00 | $0.00 |
| Individual Contributions | $250,596.00 | $377,444.00 | $175,662.00 |
| Indirect Public Support | $0.00 | $0.00 | $0.00 |
| Earned Revenue | $0.00 | $0.00 | $84,398.00 |
| Investment Income, Net of Losses | $55.00 | $328.00 | $53.00 |
| Membership Dues | $9,317.00 | $12,675.00 | $7,415.00 |
| Special Events | $163,795.00 | $145,860.00 | $232,083.00 |
| Revenue In-Kind | $0.00 | $0.00 | $0.00 |
| Other | $0.00 | $0.00 | $0.00 |
Expense Allocation
| Fiscal Year | 2019 | 2018 | 2017 |
| --- | --- | --- | --- |
| Program Expense | $263,454.00 | $231,804.00 | $154,317.00 |
| Administration Expense | $90,848.00 | $92,854.00 | $75,936.00 |
| Fundraising Expense | $168,677.00 | $189,943.00 | $199,155.00 |
| Total Revenue/Total Expenses | 81% | 104% | 111% |
| Program Expense/Total Expenses | 50% | 45% | 36% |
| Fundraising Expense/Contributed Revenue | 32% | 37% | 46% |
Top Funding Sources
Fiscal Year
2019
2018
2017
Top Funding Source & Dollar Amount
Contributions, Gifts, and Grants
$250,596.00
Contributions, Gifts, and Grants
$377,444.00
Fundraising Events
$232,083.00
Second Highest Funding Source & Dollar Amount
Fundraising Events
$163,795.00
Fundraising Events
$145,860.00
Contributions, Gifts, and Grants
$175,662.00
Third Highest Funding Source & Dollar Amount
Membership Dues
$9,317.00
Membership Dues
$12,675.00
Program Revenue
$84,398.00
Assets and Liabilities
| Fiscal Year | 2019 | 2018 | 2017 |
| --- | --- | --- | --- |
| Total Assets | $197,845.00 | $319,325.00 | $395,537.00 |
| Current Assets | $175,589.00 | $264,451.00 | $330,386.00 |
| Long-Term Liabilities | $0.00 | $0.00 | $0.00 |
| Current Liabilities | $33,000.00 | $23,000.00 | $104,208.00 |
| Total Net Assets | $197,845.00 | $296,325.00 | $291,329.00 |
Endowment Info
Do you have an endowment?
No
Capital Campaign Info
Are you currently in a Capital Campaign?
No
Do you anticipate a campaign in the next 5 years?
No
Solicitation Permit Info
State Charitable Solicitations Permit
Yes
Permit Expiration Month
June
Permit Expiration Year
2021
Solicitations Permit

Form 990s
Audit Documents
CEO/Executive Director/Board Comments
---
One of the objectives of this organization is to always strive to ensure our supporters that a dollar given to the 100 Black Men of Middle Tennessee means a dollar that directly supports our youth. As a part of the membership criteria, each member gives $5,000 to the organization, which is invested and saved in a savings vehicle for future scholarships. For the first time since 2005, the organization made a profit in 2014 and those funds were placed in savings for future college scholarships for our current 100 KINGS. We are looking for additional fundraising opportunities to grow our scholarship fund which as of January 2021 has exceeded $1 million in paid scholarships to our graduating KINGS scholars. We operate a lean, fiscally sound non-profit, and look to grow the organization in order to provide programmatic efforts to more young black males in our community.
Foundation Staff Comments
---
Financial figures taken from the IRS Form 990. Financial documents completed by Sylvia Johnson CPA. Comments provided by Paige Dempsey 4/14/2020.