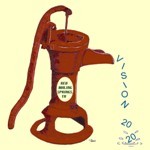 DONATE NOW
2163 Oak Grove Road
Red Boiling Springs, TN 37150
Fiscal Year
Fiscal Year Start
01/01/2022
Fiscal Year End
12/31/2022
Projected Revenue
$46,500.00
Projected Expenses
$46,500.00
Organizational Budgets and Other Documents
IRS Letter of Exemption
Detailed Financials
Revenue and Expenses
| Fiscal Year | 2021 | 2020 | 2019 |
| --- | --- | --- | --- |
| Total Revenue | $0.00 | $0.00 | $0.00 |
| Total Expenses | $0.00 | $0.00 | $0.00 |
| Revenue Less Expenses | ($-0.00) | ($-0.00) | ($-0.00) |
Revenue Sources
| Fiscal Year | 2021 | 2020 | 2019 |
| --- | --- | --- | --- |
| Foundation and Corporation Contributions | $0.00 | $0.00 | $0.00 |
| Government - Federal | $0.00 | $0.00 | $0.00 |
| Government - State | $0.00 | $0.00 | $0.00 |
| Government - Local | $0.00 | $0.00 | $0.00 |
| Government - Unspecified | $0.00 | $0.00 | $0.00 |
| Individual Contributions | $0.00 | $0.00 | $0.00 |
| Indirect Public Support | $0.00 | $0.00 | $0.00 |
| Earned Revenue | $0.00 | $0.00 | $0.00 |
| Investment Income, Net of Losses | $0.00 | $0.00 | $0.00 |
| Membership Dues | $0.00 | $0.00 | $0.00 |
| Special Events | $0.00 | $0.00 | $0.00 |
| Revenue In-Kind | $0.00 | $0.00 | $0.00 |
| Other | $0.00 | $0.00 | $0.00 |
Expense Allocation
| Fiscal Year | 2021 | 2020 | 2019 |
| --- | --- | --- | --- |
| Program Expense | $0.00 | $0.00 | $0.00 |
| Administration Expense | $0.00 | $0.00 | $0.00 |
| Fundraising Expense | $0.00 | $0.00 | $0.00 |
| Total Revenue/Total Expenses | | | |
| Program Expense/Total Expenses | | | |
| Fundraising Expense/Contributed Revenue | | | |
Top Funding Sources
| Fiscal Year | 2021 | 2020 | 2019 |
| --- | --- | --- | --- |
| Top Funding Source & Dollar Amount | $0.00 | $0.00 | $0.00 |
| Second Highest Funding Source & Dollar Amount | $0.00 | $0.00 | $0.00 |
| Third Highest Funding Source & Dollar Amount | $0.00 | $0.00 | $0.00 |
Assets and Liabilities
| Fiscal Year | 2021 | 2020 | 2019 |
| --- | --- | --- | --- |
| Total Assets | $0.00 | $0.00 | $0.00 |
| Current Assets | $0.00 | $0.00 | $0.00 |
| Long-Term Liabilities | $0.00 | $0.00 | $0.00 |
| Current Liabilities | $0.00 | $0.00 | $0.00 |
| Total Net Assets | $0.00 | $0.00 | $0.00 |
Endowment Info
Do you have an endowment?
No
Capital Campaign Info
Are you currently in a Capital Campaign?
Yes
Do you anticipate a campaign in the next 5 years?
Yes
What is the campaign goal?
$150,000.00
What is the purpose of the capital campaign?
The purpose of our Capital Campaign is to raise funds for the restoration of the 1929 RBS Bank building and to establish a Heritage Museum for our Community.
Campaign Start
December 2012
Campaign End
December 2025
Campaign Raised to Date Month
November
Campaign Raised to Date Year
2022
Campaign Raised to Date Amount
$72,428.48
Solicitation Permit Info
State Charitable Solicitations Permit
Yes
Permit Expiration Month
June
Permit Expiration Year
2023
Form 990s
Audit Documents
No audit documents are available at this time
CEO/Executive Director/Board Comments
---
Being a small town, one of our major challenges is volunteerism. There is always more work than hands to accomplish. We are in the process of organizing our volunteer lists to better facilitate our needs and we are beginning a campaign to gather in more volunteers. We are spending more time letting the public know who we are and what we are about in an effort to win more interest. Being a rural and economically disadvantaged area creates funding challenges. We have become very creative in seeking out ways to find resources. In the fall of 2011 we took part in the Reader's Digest 'We Hear You America' Campaign. We, along with a host of friends and family members, spent hours entering captcha words in order to rack up votes for Red Boiling Springs. Three months of late hours and carpal tunnel moments netted us $5,000 to use toward the purchase of the old RBS Bank building. Because of our committment to this project and our town's history with water (as a mineral resort in the 20s and 30s and nearly being washed away in 1969) Nestle Waters donated $7,000 toward the purchase of the building. A local donor came forward and offered to pay the final $5,000 on the building we if we could raise the rest of the money before the end of 2012. We paid the mortgage off November 2012. Raising funds for the restoration of the building includes an Ice Cream Social/Auction and a year long 'Feed the Pig' campaign where folks are asked to put their spare change in 'pig jars'. A go fund me campaign was started in 2015. ~rita, Executive Director
Foundation Staff Comments
---
This organization filed a 990-N form with the IRS, which does not provide specific financial information. Most small tax-exempt organizations whose annual gross receipts are normally $50,000 or less ($25,000 for tax years ending after December 31, 2007 and before December 31, 2010) are required to electronically submit Form 990-N, also known as the e-Postcard, unless they choose to file a complete Form 990 or Form 990-EZ instead. Comment provided by Nicole Rose 02/22/2022.